The Strange Brew Podcast highlights particular themes in British rock music from the mid 1960s to early 1970s. Music giants rub shoulders on an equal footing with obscure or unsigned acts to present a balanced picture of the era.
It is one of The Daily Telegraph's podcasts you need to be listening to.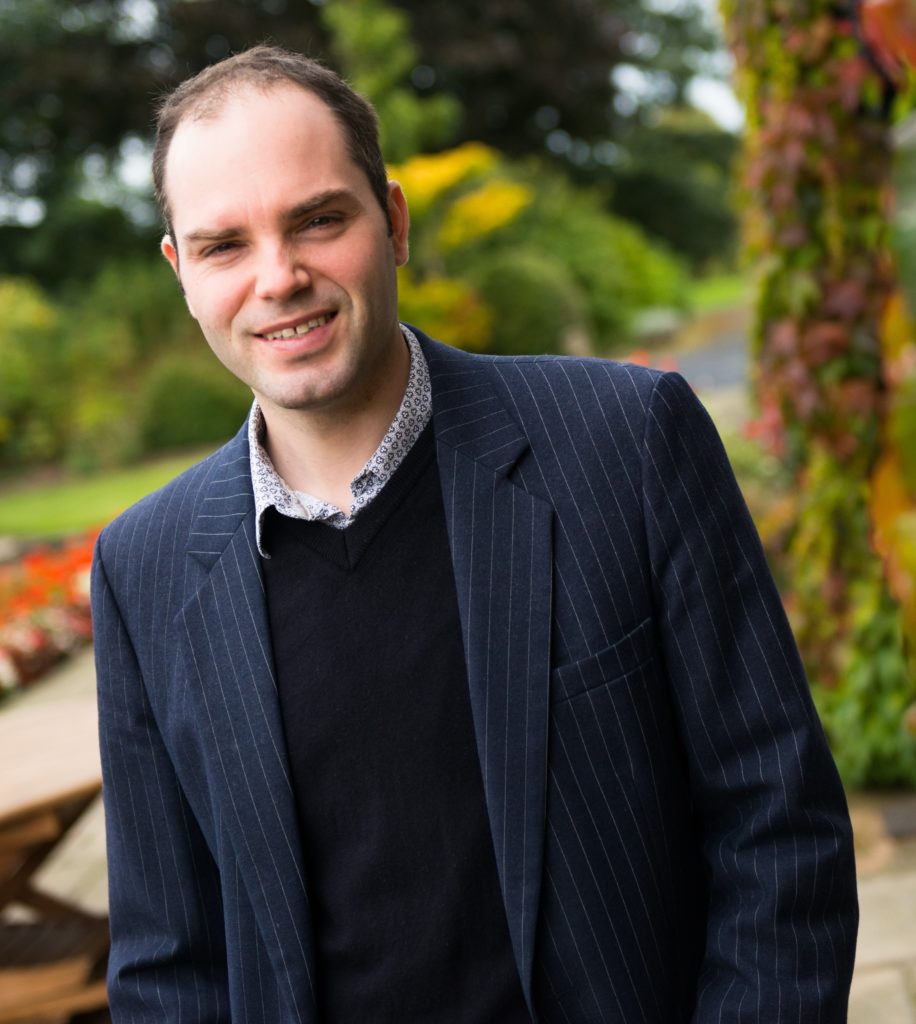 Strange Brew host, Jason Barnard
Podcasts can be downloaded and played from this website (full show archive below) or subscribed directly from iTunes for free:
Just click on the Sign Up link under the Blogroll heading to your right to then subscribe, or

go to the iTunes Store and in the search field enter "strange brew" where you will see us under Podcasts. Again just click on subscribe.
Shows also feature on http://www.blubrry.com/thestrangebrew/ and can also be downloaded from each Show Archive entry by right clicking the download icon and saving link as mp3.
Host Jason Barnard has been interviewed on BBC Radio about the Strange Brew Podcast, the Sixties music scene as well featuring on the BBC website. He has also written for Shindig and Ugly Things.
We support the right of artists to earn royalties from their music and hold a PRS Limited Online Exploitation Licence (renewal granted for 2017-18).
Show Archive:
Georg Kajanus – Sailor and DATA
Billy Kinsley – The Merseybeats, The Merseys and Liverpool Express
James Warren – Stackridge and The Korgis
Roger Cook – his classic songs including work in David & Jonathan and Blue Mink
Eric Stewart – 10cc, Paul McCartney, solo – Part 2
Eric Stewart – The Mindbenders, Hotlegs, 10cc – Part 1
Bobby Harrison – Procol Harum, Freedom, Snafu
Patrick Campbell-Lyons – Nirvana
The Action's Rolled Gold – with Sidewalk Society
Alison O'Donnell (ex Mellow Candle)
Simon Nicol – Fairport Convention
John 'Hutch' Hutchinson – David Bowie's guitarist 1966 – 73
Glen Matlock of The Sex Pistols and Rich Kids
Let's Go Down And Blow Our Minds: The British Psychedelic Sounds of 1967
Jeremy Clyde of Chad and Jeremy
Michael Des Barres – Silverhead and Detective
I'm A Freak Baby: A Journey Through The British Heavy & Psych Hard Rock Underground Scene
Tom Newman and Peter Cook of psych legends July 
http://thestrangebrew.co.uk/http:/thestrangebrew.co.uk/mike-mcgear-mccartney
http://thestrangebrew.co.uk/http:/thestrangebrew.co.uk/al-stewart-podcast-part-2
http://thestrangebrew.co.uk/http:/thestrangebrew.co.uk/al-stewart-podcast-part-1
http://thestrangebrew.co.uk/http:/thestrangebrew.co.uk/british-60s-soul
http://thestrangebrew.co.uk/http:/thestrangebrew.co.uk/mike-pender-searchers
http://thestrangebrew.co.uk/http:/thestrangebrew.co.uk/colin-blunstone-of-the-zombies
http://thestrangebrew.co.uk/http:/thestrangebrew.co.uk/dennisdunaway-alicecooper
http://thestrangebrew.co.uk/http:/thestrangebrew.co.uk/nick-garrie
http://thestrangebrew.co.uk/http:/thestrangebrew.co.uk/dust-on-the-nettles
http://thestrangebrew.co.uk/http:/thestrangebrew.co.uk/steve-ellis
http://thestrangebrew.co.uk/http:/thestrangebrew.co.uk/mark-wirtz
http://thestrangebrew.co.uk/http:/thestrangebrew.co.uk/phill-brown-are-we-still-rolling-part-2
http://thestrangebrew.co.uk/http:/thestrangebrew.co.uk/phill-brown-are-we-still-rolling-part-1
http://thestrangebrew.co.uk/http:/thestrangebrew.co.uk/fruits-de-mer-podcast
http://thestrangebrew.co.uk/http:/thestrangebrew.co.uk/jeff-christie
http://thestrangebrew.co.uk/http:/thestrangebrew.co.uk/ray-thomas-the-moody-blues
http://thestrangebrew.co.uk/http:/thestrangebrew.co.uk/the-chemistry-set
http://thestrangebrew.co.uk/http:/thestrangebrew.co.uk/martin-newell-cleaners-from-venus
http://thestrangebrew.co.uk/http:/thestrangebrew.co.uk/chris-wade-dodson-and-fogg
http://thestrangebrew.co.uk/http:/thestrangebrew.co.uk/led-zeppelin
http://thestrangebrew.co.uk/http:/thestrangebrew.co.uk/jack-ellister-in-session
http://thestrangebrew.co.uk/http:/thestrangebrew.co.uk/tir-na-nog
http://thestrangebrew.co.uk/http:/thestrangebrew.co.uk/allan-clarke-part-2
http://thestrangebrew.co.uk/http:/thestrangebrew.co.uk/allan-clarke-part-1
http://thestrangebrew.co.uk/http:/thestrangebrew.co.uk/beatlesque-beatleisms
http://thestrangebrew.co.uk/http:/thestrangebrew.co.uk/joey-molland
http://thestrangebrew.co.uk/http:/thestrangebrew.co.uk/love-poetry-and-revolution
http://thestrangebrew.co.uk/http:/thestrangebrew.co.uk/andy-ellison
http://thestrangebrew.co.uk/http:/thestrangebrew.co.uk/morrissey
http://thestrangebrew.co.uk/http:/thestrangebrew.co.uk/the-pretty-things-podcast
http://thestrangebrew.co.uk/http:/thestrangebrew.co.uk/tony-durant-of-fuchsia
http://thestrangebrew.co.uk/http:/thestrangebrew.co.uk/donovan
http://thestrangebrew.co.uk/http:/thestrangebrew.co.uk/the-sunchymes
http://thestrangebrew.co.uk/http:/thestrangebrew.co.uk/andy-morten-podcast
http://thestrangebrew.co.uk/http:/thestrangebrew.co.uk/immediate-records
http://thestrangebrew.co.uk/http:/thestrangebrew.co.uk/joe-meek
http://thestrangebrew.co.uk/http:/thestrangebrew.co.uk/the-hollies
http://thestrangebrew.co.uk/http:/thestrangebrew.co.uk/john-fallon
http://thestrangebrew.co.uk/http:/thestrangebrew.co.uk/the-kinks
http://thestrangebrew.co.uk/http:/thestrangebrew.co.uk/david-bowie
http://thestrangebrew.co.uk/http:/thestrangebrew.co.uk/what-about-us
http://thestrangebrew.co.uk/http:/thestrangebrew.co.uk/paul-roland-in-session
http://thestrangebrew.co.uk/http:/thestrangebrew.co.uk/time-machine
http://thestrangebrew.co.uk/http:/thestrangebrew.co.uk/songs-of-summer
http://thestrangebrew.co.uk/http:/thestrangebrew.co.uk/sidewalk-society
http://thestrangebrew.co.uk/http:/thestrangebrew.co.uk/tonyhazzardplays
http://thestrangebrew.co.uk/http:/thestrangebrew.co.uk/mark-nevin
http://thestrangebrew.co.uk/http:/thestrangebrew.co.uk/peter-daltrey-of-kaleidoscope-and-fairfield-parlour
http://thestrangebrew.co.uk/http:/thestrangebrew.co.uk/the-bee-gees
http://thestrangebrew.co.uk/http:/thestrangebrew.co.uk/tv
http://thestrangebrew.co.uk/http:/thestrangebrew.co.uk/chris-spedding
http://thestrangebrew.co.uk/http:/thestrangebrew.co.uk/fading-yellow
http://thestrangebrew.co.uk/http:/thestrangebrew.co.uk/blues-rock
http://thestrangebrew.co.uk/http:/thestrangebrew.co.uk/focal-point
http://thestrangebrew.co.uk/http:/thestrangebrew.co.uk/the-pink-floyd-sound 
http://thestrangebrew.co.uk/http:/thestrangebrew.co.uk/merseybeat-sunset

http://thestrangebrew.co.uk/http:/thestrangebrew.co.uk/cat-stevens-and-zeus-podcast
http://thestrangebrew.co.uk/http:/thestrangebrew.co.uk/adopted-brits
http://thestrangebrew.co.uk/http:/thestrangebrew.co.uk/brits-abroad
http://thestrangebrew.co.uk/http:/thestrangebrew.co.uk/freakbeat
http://thestrangebrew.co.uk/http:/thestrangebrew.co.uk/alice-in-wonderland
http://thestrangebrew.co.uk/http:/thestrangebrew.co.uk/rollingstonesconnection
http://thestrangebrew.co.uk/http:/thestrangebrew.co.uk/apple-core
http://thestrangebrew.co.uk/http:/thestrangebrew.co.uk/halloween-macabre-show
http://thestrangebrew.co.uk/http:/thestrangebrew.co.uk/julyconnection
http://thestrangebrew.co.uk/http:/thestrangebrew.co.uk/classic-unreleased-songs-from-the-sixties-and-seventies
http://thestrangebrew.co.uk/http:/thestrangebrew.co.uk/summer-of-love-1967
http://thestrangebrew.co.uk/http:/thestrangebrew.co.uk/the-denny-laine-connection
http://thestrangebrew.co.uk/http:/thestrangebrew.co.uk/well-brewed-the-best-of-the-strange-brew
http://thestrangebrew.co.uk/http:/thestrangebrew.co.uk/classic-us-hit-records
http://thestrangebrew.co.uk/http:/thestrangebrew.co.uk/velvet-glam-mine
http://thestrangebrew.co.uk/http:/thestrangebrew.co.uk/leeds-beat-2
http://thestrangebrew.co.uk/http:/thestrangebrew.co.uk/the-neil-innes-connection
http://thestrangebrew.co.uk/http:/thestrangebrew.co.uk/sgt-peppers-lonely-hearts-club-band-covered
http://thestrangebrew.co.uk/http:/thestrangebrew.co.uk/a-strange-brew-christmas
http://thestrangebrew.co.uk/http:/thestrangebrew.co.uk/the-beatles-1962-66-covers
http://thestrangebrew.co.uk/http:/thestrangebrew.co.uk/british-bubblegum
http://thestrangebrew.co.uk/http:/thestrangebrew.co.uk/credit-crunch-the-strange-brew-podcast-no-2
http://thestrangebrew.co.uk/http:/thestrangebrew.co.uk/our-first-show-a-tea-drinking-special