By Nick Warburton
The Bobby Patrick Big Six were arguably among the pioneers of British rock music. Overlooked in their native Britain, the Glaswegian sextet was one of the first British groups to perform on the Hamburg rock scene during the early 1960s.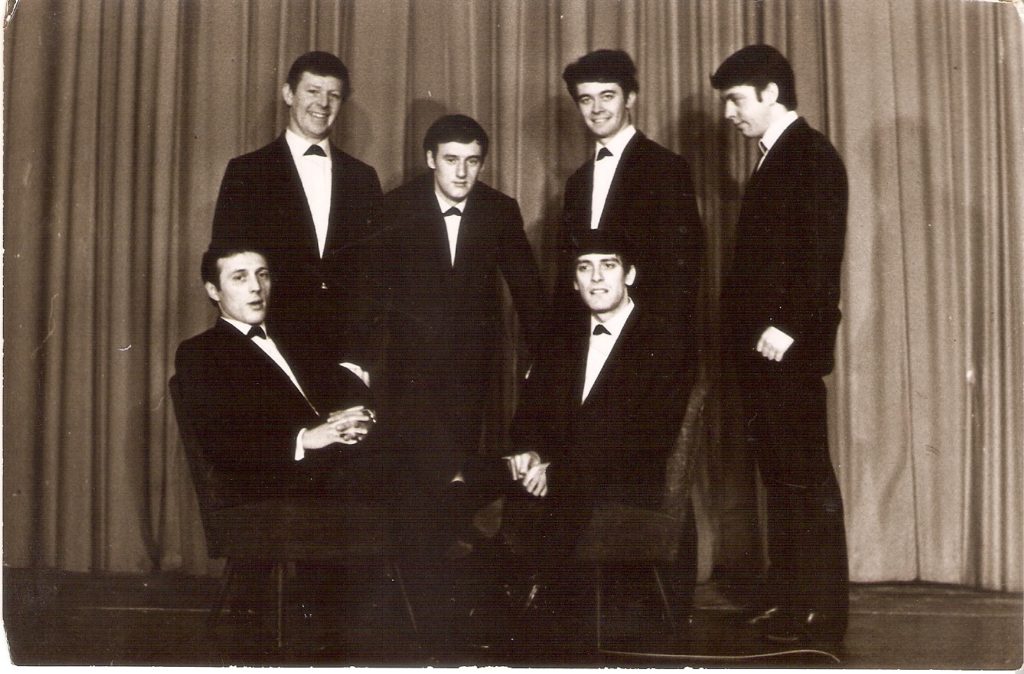 Bobby Patrick Big Six – 1963. Back row from left to right: Pete McCrory, Freddy Smith, John Wiggins, Alex Young. Front row, left to right: Bobby Patrick, Archie Legget
While playing at the famous Top Ten Club on the Reeperbahn, the musicians became personal friends of The Beatles, influencing not only the Fab Four's repertoire but also, in the case of multi-instrumentalist Alex Young (b. 28 December 1938, Glasgow), enabling the musician to draw on these connections in 1967 when John Lennon named his new group Grapefruit and signed them to a publishing deal with Apple.
Besides The Beatles' connections, Alex Young (aka George Alexander) also came from an incredibly talented family, most of whom had moved to Australia in 1963. Younger brother George Young became the creative force behind Australia's first internationally successful rock group, The Easybeats, while his younger siblings Angus and Malcolm have become guitar rock legends with the international phenomenon that is AC/DC:
thestrangebrew.co.uk/articles/the-bobby-patrick-big-six