The Strange Brew transports itself away from the Sixties and Seventies to present, in this one off special, a selection of British tracks post-1980 that capture the sound or spirit of this earlier age.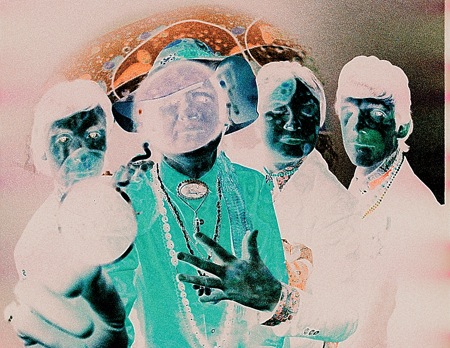 The Jam – Start! (Sound Affects, Polydor, 1980)
nick nicely – Hilly Fields (1892) (Single A-side, EMI, 1982)
Robyn Hitchcock – I Often Dream of Trains (I Often Dream of Trains, Midnight Music, 1984)
Julian Cope – Sunspots (edit) (Sunspots EP, Mercury, 1984)
The Dukes of Stratosphere – You're a Good Man Albert Brown (Curse You Red Barrel) (Psonic Sunspot, Virgin, 1987)
The Cleaners from Venus – Illya Kuryakin Looked At Me (12" Single A-side, Jangle IT, 1987)
Paul Roland – Walter The Occultist (A Cabinet of Curiosities, New Rose, 1987)
The La's – Looking Glass (The La's, Go!, 1990)
Martin Newell – A Town Called Prospect (The Greatest Living Englishman, Humbug, 1993)
Dodgy – Grassman (Homegrown, Polygram, 1994)
Octopus – Saved (From a to b, Food, 1996)
Oasis – The Importance of Being Idle (Don't Believe The Truth, Big Brother, 2005)
Colorama –Candy Street (BOX, See Monkey Do Monkey, 2010)
nick nicely – The Change in Charmaine (lysergia, Burger Records, 2011)
The Electric Stars – Isolation (Sonic Candy Soul, Detour Records, 2012)
The Chemistry Set – Come Kiss Me Vibrate And Smile (Double A-side, Fruits de Mer/Regal Crabophone, 2012) (Premiere Play)
As we usual we are play a Strange Brew of popular and cult artists, with a blend of indie, psych and psych-folk in some way inspired by the mid-sixties to early-seventies music scene.
Don't forget to listen for a chance win a special rare white label vinyl pressing of the Chemistry Set's forthcoming single.
Podcast: Play in new window | Download