By Nick Warburton
This south London group was formed in early 1962 by rhythm guitarist Denny Shiret and bass player Chris Maskell as Danny & The Tornadoes.
However, when the more famous Tornados reached number one with "Telstar" later that year, the band changed name to Danny & The Torinos after a gig at Chislehurst Caves. Not long after lead guitarist Eddie Eager joined the band.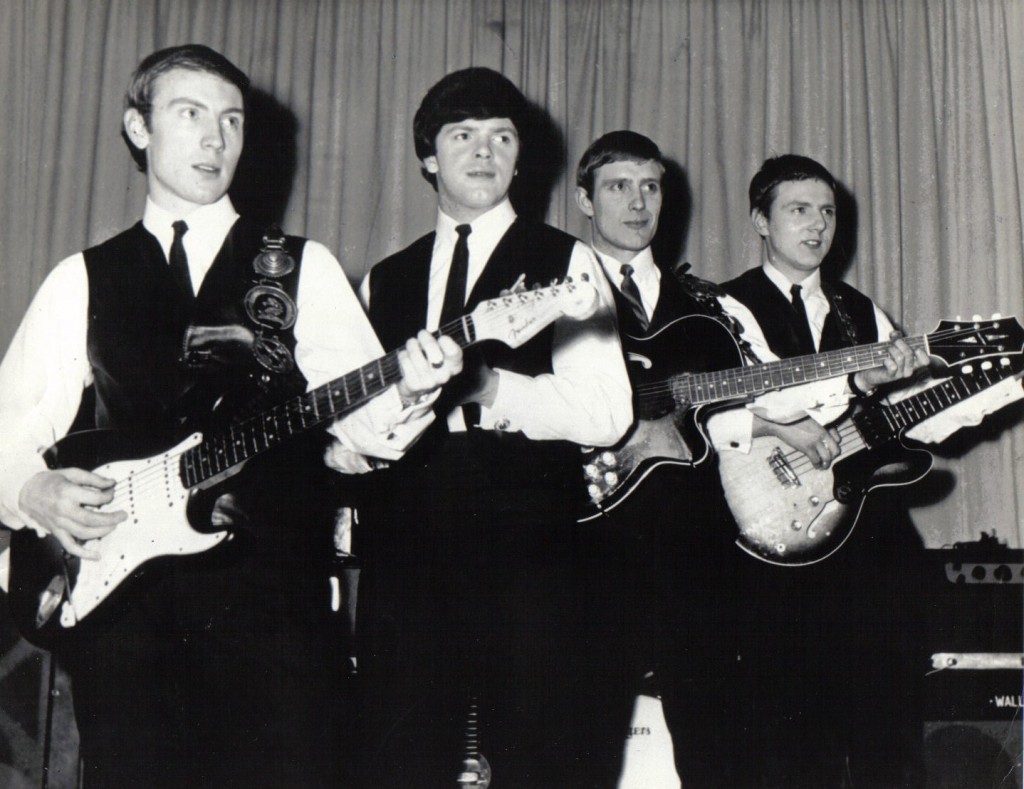 The Sassenachs 1964, left to right: Eddie Eager, Norman McGarry, Denny Shiret and Chris Maskell
During 1963, Liverpudlian drummer/lead singer Norman McGarry, who had been an original member of The Searchers and had also previously worked with Rory Storm & The Hurricanes, came on board. The new line up took on a new moniker after signing a record deal with Fontana Records.
The Sassenachs recorded a handful of tracks written by the Eager/Maskell song-writing partnership, but only two tracks surfaced on the band's lone single in November 1964 – "That Don't Worry Me" c/w "All Over You". Find out more here:
http://thestrangebrew.co.uk/articles/the-sassenachs