After completing a successful Kickstarter campaign, one of The Strange Brew's favourite bands, Chicago natives The Luck of Eden Hall have confirmed the dates for their second UK tour.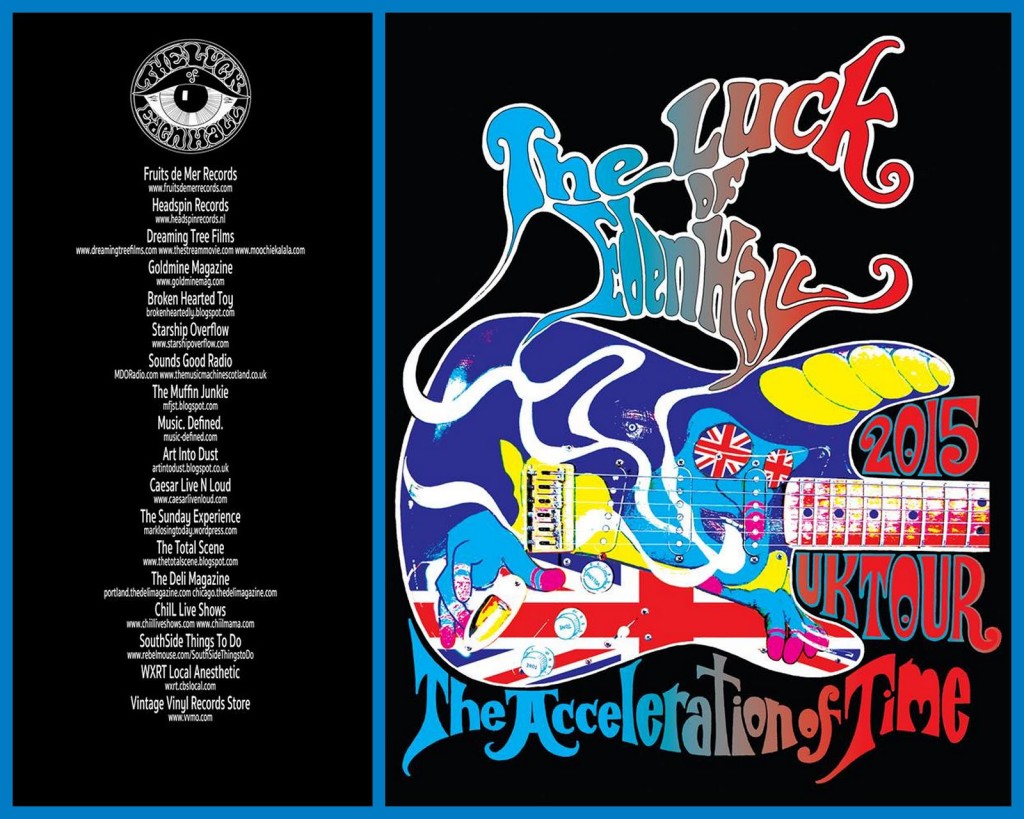 The tour, which will begin with a show at London's 12 Bar Club on July 30 and wrap up with a headlining performance at the book release party for Dave Thompson's A Séance at Syd's at The Half Moon, Putney on August 11, will also touch down in Sheffield, Cardigan, Edinburgh, Glasgow and Liverpool. In addition, the band will be recording a live album for Fruits de Mer Records at MWNCI Studios, August 3-5.
Upon returning to the states, The Luck of Eden Hall will be supporting The Psychedelic Furs at Skokie's Backlot Bash on Saturday, August 29 and will be putting the finishing touches on their upcoming album, The Acceleration of Time.
Further information at: http://theluckofedenhall.com/