Once in a while I like to give a plug to new groups who stand out. The Graveltones are the shot in the arm that the British rock industry has needed for ages. The stripped back blues garage rock duo have gaining plaudits culminating in their recent nomination for this year's Classic Rock Awards in the Best New Band 2013 category.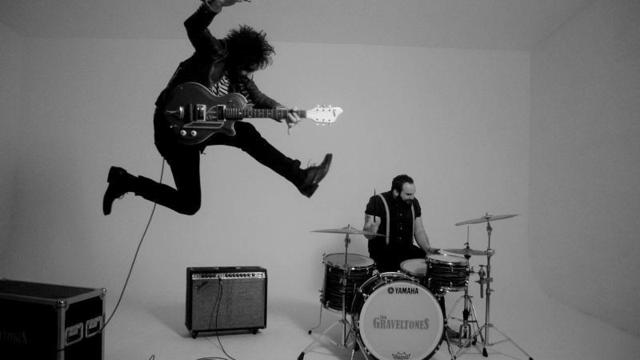 They remind me a little of Deap Vally who've already gone global and The Graveltones are sure to follow with their Led Zepp-White Stripes licks and Bonham pounding drums.
[tubepress video=3MGXu0Fm1GA]
Their debut album 'Don't Wait Down' is set for release on October 21, preceded by 'Catch Me On The Fly', the first single from it due for digital release on August 26.