By Mark Waters
LP on Late Night from Glasgow, 500 copies
Some superb late night music is contained within the covers of the new Sister John album "Returned From Sea".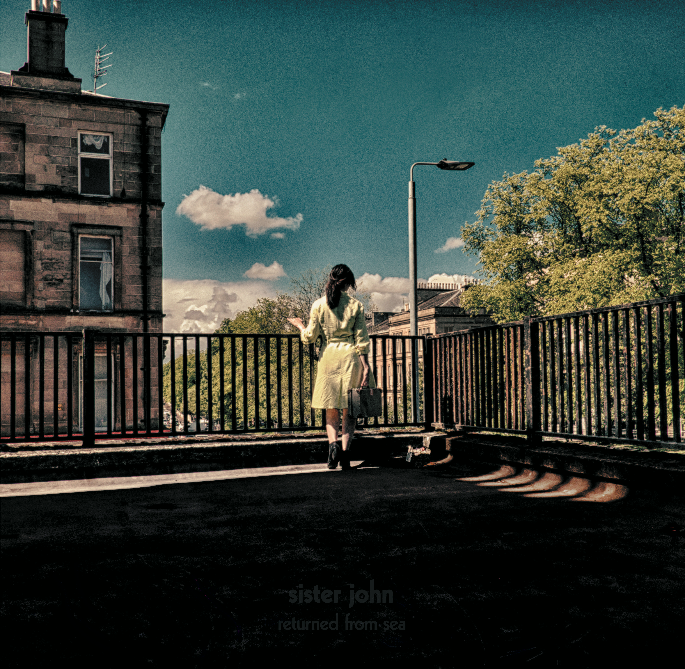 Housed in a lovely thick gatefold sleeve with lyric insert on 180 gram vinyl we have a rootsy folk rock album with great lyrics – think Cowboy Junkies meet the Carolina Chocolate Drops with some Scottish Celtic feeling you have some perfect late night listening cuddled up on the sofa. There is a touch of darkness in the lyrics written by Amanda McKeown who sings with a gorgeous smoky voice ably backed by Jonathan Lilley who plays a sympathetic bass among other instruments along with Heather Phillips violin & Sophie Pragnell viola, drums percussion.
The production by Jonathan Lilley and Amanda McKeown is superb. The LP was mixed by Jonathan and fantastic mastering by Johnny Smillie.
It is quite stunning when played on a HI FI system it is so realistic like they are playing for you in your living room…and indeed some of the album was recorded "at home". Demonstration quality!
So go by this record from Late Night from Glasgow and become immersed in a record that grows on one. I have loved playing tracks from the album on Sounds Good! Radio show but the real delight has been the privilege to listen to it at home on my HI FI. Excellent.
I wish Sister John and Late Night from Glasgow every success.
Mark Waters – Presenter of Sounds Good!
Two shows not to be missed:
More info: facebook.com/sisterjohnmusic