Cranium Pie's new LP "Mechanisms (Part 1)" is released next month on Regal Crabomophone (Fruits de Mer's spin-off label).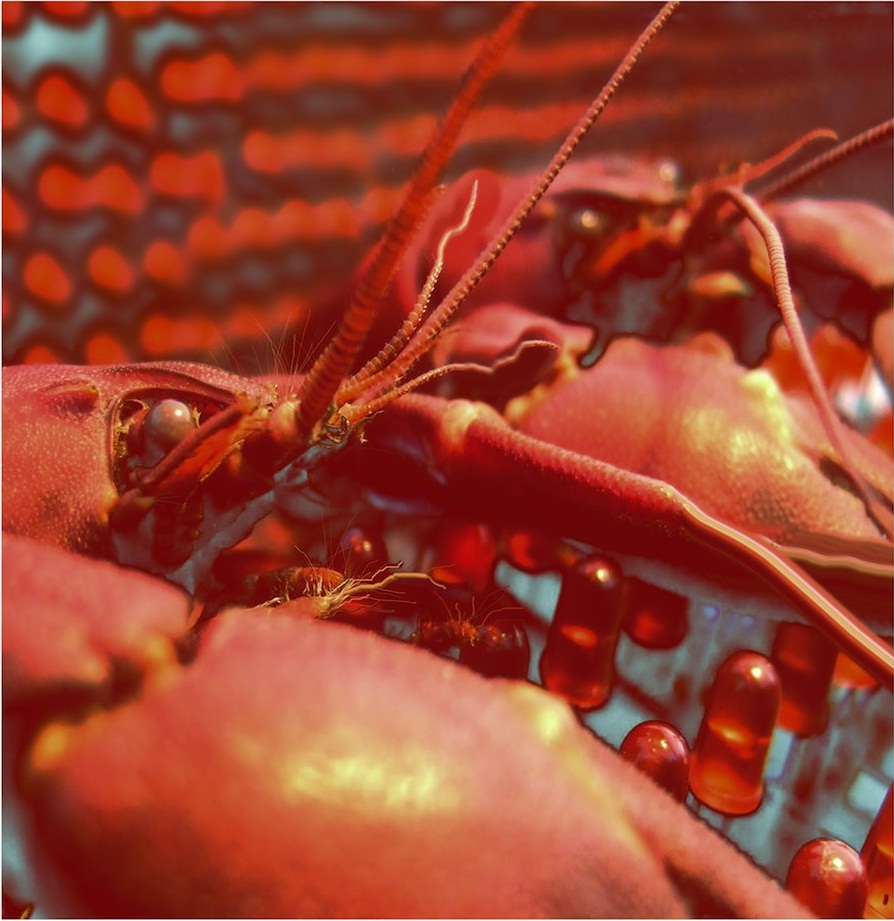 Opener "this was now – the awakening of the birds" beautifully Echoes Pink Floyd's masterpiece "Welcome to the Machine" assimilating Mike Oldfield's "Ommadawn" into the mix. "Rememberrr" and "zones – mothership (reprise)" venture further into space rock crashing these influences with Hawkwind under the captaincy of Robert Calvert.  
With its Air-like opening "drying in the sun" is my highlight – a track that would sit proudly in the catalogue of prog's early giants. "mechanisms" runs to almost 10 minutes giving the band the freedom to meld the textures of conceptual seventies rock into this tale of the rise of life in a post apocalyptic landscape. Lastly, "run to survive" ends on a high, with its insistent throbbing guitars possessing an early Nektar quality. 
All in all an LP that unifies a melting point of progressive influences with inventive musicianship and ambition. Recommended. 
Just visit the good guys at Fruits de Mer to grab to this vinyl gem and other assorted nuggets:
http://www.fruitsdemerrecords.com/index.html