As he releases his first solo album, Nathan Hall of cult psychedelic heroes The Soft Hearted Scientists, talks to Jason Barnard about new long player Effigies.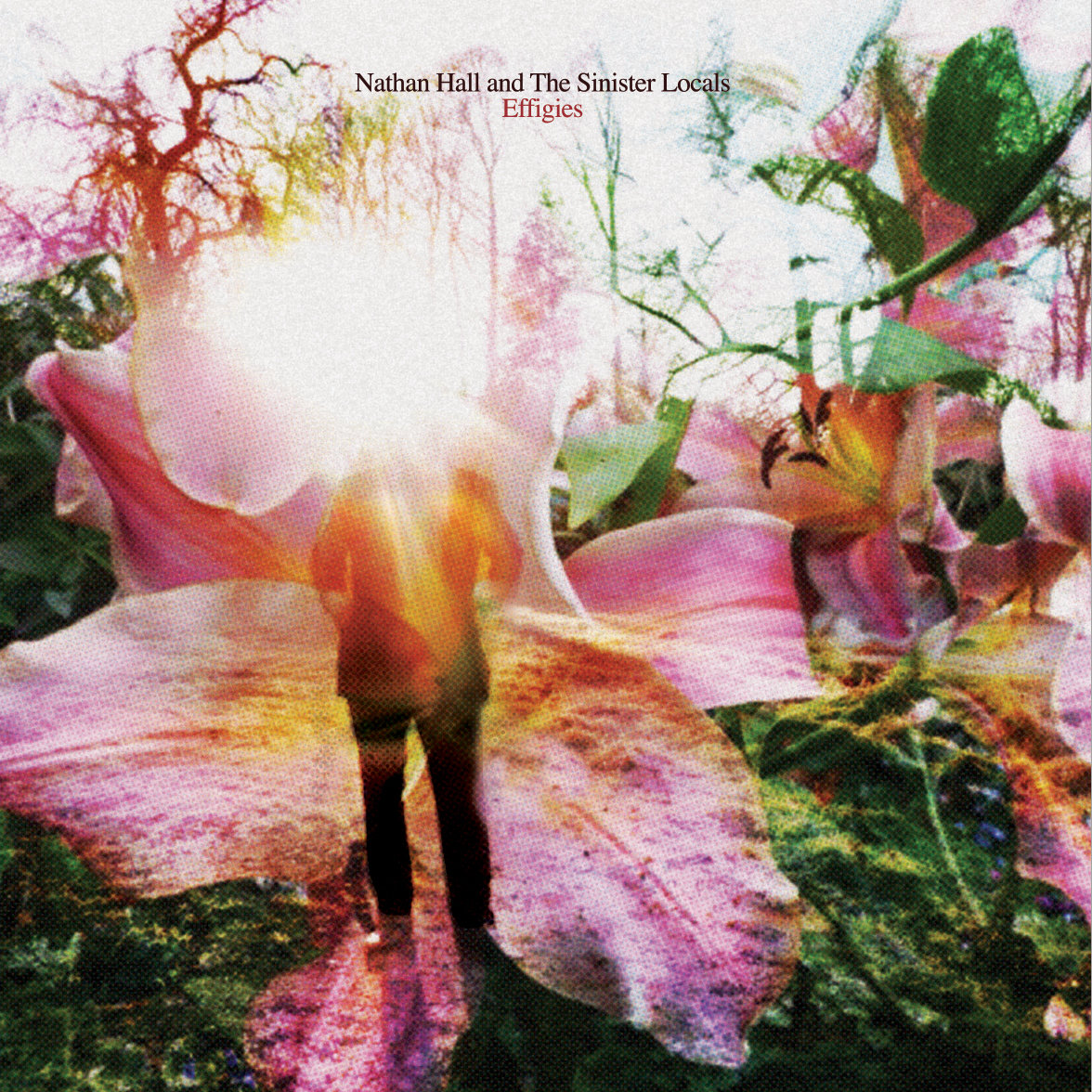 How did the writing and recording process compare with your work in the The Soft Hearted Scientists?
The writing process was the same as ever. The songs were going to be a Soft Hearted Scientists album but having put out 50 songs over the course of The Slow Cyclone and Golden Omens in just 2 years I felt I wanted to put the record out under another name and put SHS on ice for a bit.
Who backed you as a 'Sinister Local' and what instruments did you play on the album?
Mike Bailey the SHS bassist and Frank Naughton the producer of Wandermoon and False Lights who can play pretty much anything he sets his mind to. Spencer McGarry who drummed on Uncanny Tales and take time drummed on 4 of the songs, such as Everybody's Burning Effigies and Spider Skin, and Frank drummed on the rest. I played guitars and keyboards all over the album. Frank played some piano, analogue synths and did the string arrangement for Like A Setting Sun. I could never have written that. At my urging he also added the Keith Emerson crazy ending to Everybody's Burning Effigies. I can't play that fast.
How did you choose the songs for Effigies, were they written for this project?
Work on Effigies actually started 3 years ago. The songs that were to feature changed as I worked on it bit by bit. The Sighing Song was only added at the last minute to build breathing space and peace and quiet between Plant Your Flag and The Unholy Ghost which are both quite hectic. I love them both but back to back they felt like an assault on the senses and overload so the Sighing Song was designed to give the listener some respite.
Opener Everybody's Burning Effigies seems to capture the absurdity of modern times – particularly around politics. Was this a conscious decision or the way abstract concepts weave together?
Its about overload and has grotesque imagery crammed into it. It's about chaos and perhaps the modern addiction to chaos in the news, to the extent that a quiet news day might actually be a disappointment to our overstimulated nervous systems. Not that we actually enjoy terror strikes and celebrity deaths, but we're on permanent frazzled alert for the next disaster. Obviously several billion people do not die die every day, so wall to wall misery is a construct of the media. "99.9999% of Londoners did not die in a knife attack today" is not a big seller. I'm explaining this in a rather flat footed way, and much prefer the ambiguity in the lyrics. I think the song says it all a lot better.
What inspired Spider Skin? It has a touch of Os Mutantes about it.
That's yet another song about personal turmoil. It is a very mischievous tune which I could imagine kids singing while playing with a skipping rope. It's meant to have a deranged nursery rhyme feel to it.
What tracks are your favourites and why?
I'm too close to it to know really. But I never tire of Everybody's Burning Effigies. I like the gentle peaceful sighing song. I like the ambition in Stained Glass Girl and do think it pulled off the rare trick of making whistling sound cool rather than effing irritating. Most whistling in song especially those vanilla faux folk adverts makes me feel violent but I went for the more sinister spaghetti western mode and think it worked well. Like A Setting Sun is I think the most different from SHS of all the songs so its important for that reason and Catacombs is a memo to myself that is important. I also love the transition in we'll go walking. I deliberately wanted the listener to think while listening to the first half "This is nice but is it actually going anywhere?". To which I reply "in about 10 seconds it going to supercharge your spine or to quote a crap Hollywood poster you're already dead". Sorry if that sounds conceited but the transition to double time electrifies me. Hopefully it will put a few volts into the listener too.
Are you playing any solo shows?
A couple of stripped down things in summer 2018 hopefully. The Brian Wilson production will stay on the record.
Do you have any plans to go back in the studio with the rest of the Soft Hearted Scientists?
I'm starting up work on a new album around all sorts of real life shit going on. Whether it's SHS or Sinister Locals I really don't know at the moment. It's confusing times or should I say even more confusing than usual. But there will be another album of some sort by 2019 and just maybe 2018. There is a definite OCD aspect to all this output but it has to be great before it's released, which is why Effigies took so long.
Effigies, the excellent new album from Nathan Hall and the Sinister Locals is available from: nathanhallandthesinisterlocals.bandcamp.com
See also: nathanhallandthesinisterlocals.com
This post does not allow comments