(TM Studios TMS001)
Trevor Midgley – Beau from John Peel's Dandelion Records – has a new identity; and it's a long way from his folk singer/songwriter origins.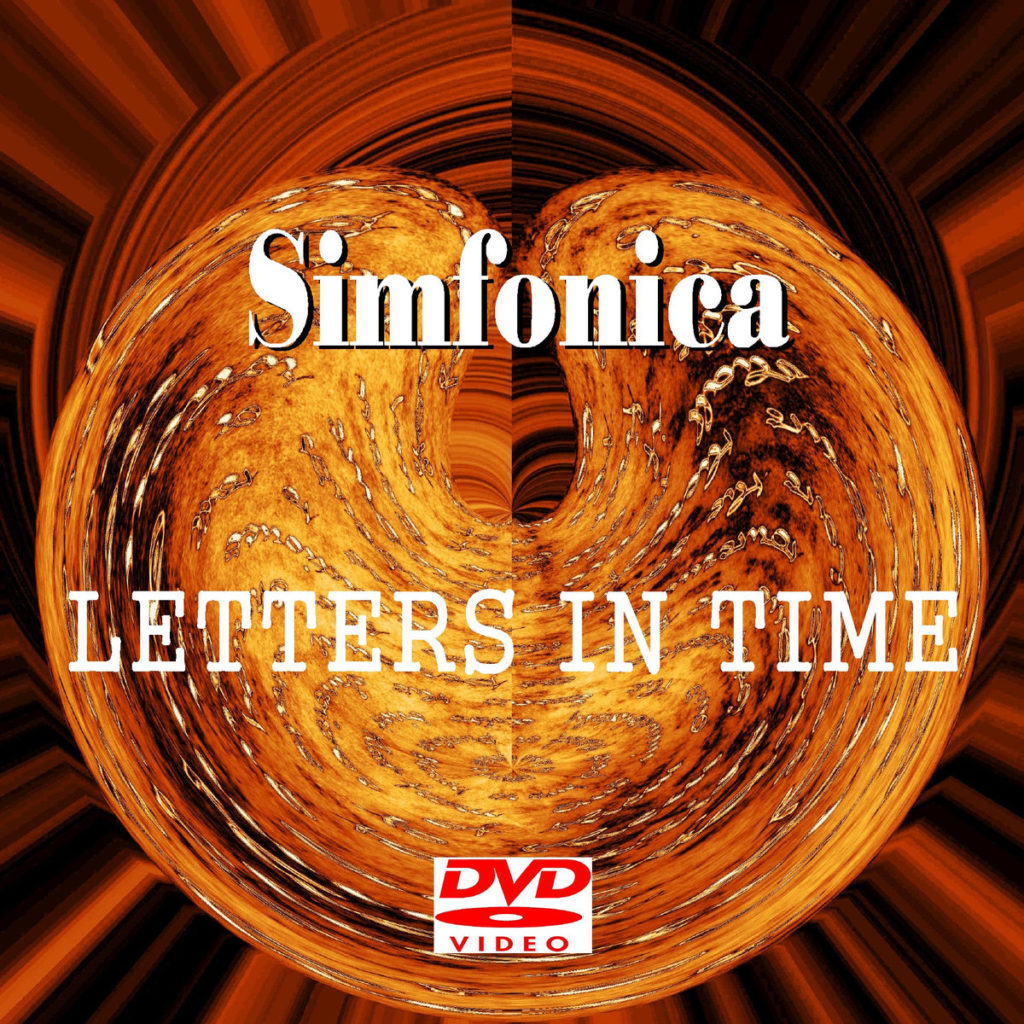 Simfonica (SIMFonic electrONICA) is firmly in the electronica / ambient / modern classical category and came, Trevor says, "…from an idea to create large-scale electronically-processed pieces, unencumbered by constraints of time or strict form".
Simfonica's first album, "Song Of The Volcanoes" was released by Cathedral Transmissions in 2016 and sold out in three days. The follow-up – "Letters In Time" – has just come out; primarily as a 48-minute DVD but also as an audio download.
Trevor says "Each piece that makes up "Letters In Time" is inspired by a significant letter from modern history. 'J'Accuse' reflects on Emile Zola's open letter to the President of France in 1898; 'From A Birmingham Jail' Martin Luther King's letter from 1963; 'A Soldier's Declaration' Siegfried Sassoon's 1917 anti-war statement, later printed in The Times; and 'De Profundis' Oscar Wilde's 1897 letter to Lord Alfred Douglas from Reading Gaol.
"Releasing "Letters In Time" as an audio CD would have presented no problem at all," says Trevor. "However, the set was conceived from the outset as an audio / visual experience; and this has proved a complication. One German company was prepared to consider releasing a standalone concept electronica DVD but, because of the political content on two of the tracks, eventually felt unable to do so.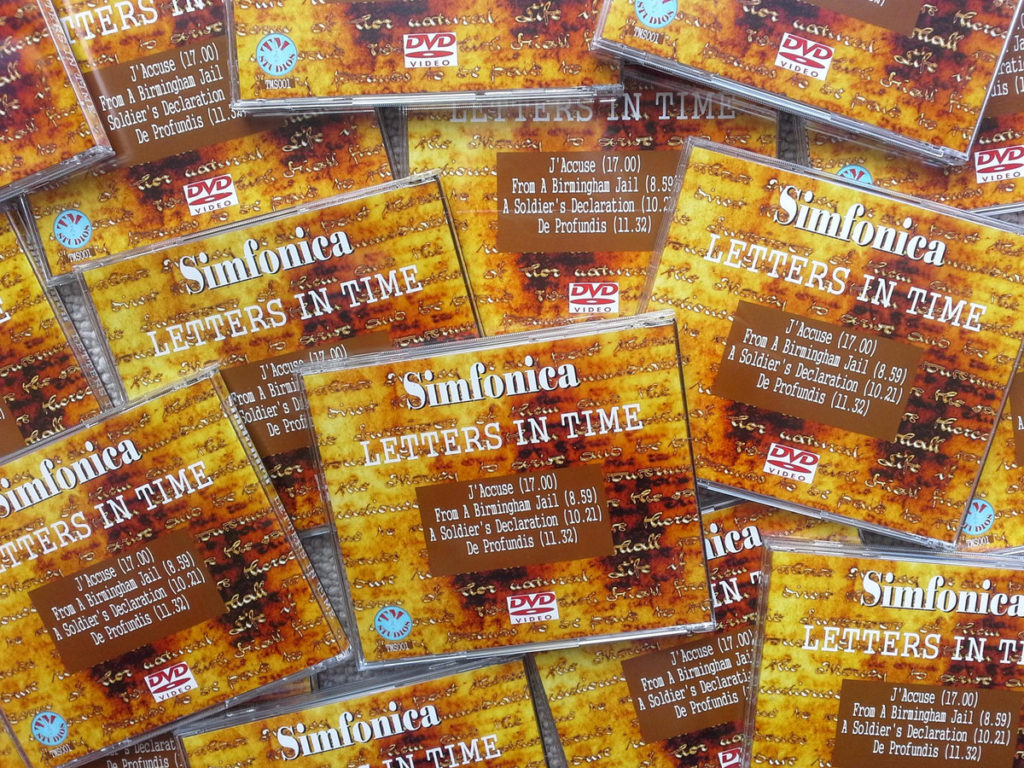 "For this reason, I've issued "Letters In Time" as a DVD on my own new TM Studios marque. And just for the sake of clarification – because the question was asked more than once by "Song Of The Volcanoes" reviewers! – there is absolutely no sampling on the album. Every note you hear is Simfonica-played; prior, that is, to serious modification and processing! I really hope we've put that one to bed…"
More about Simfonica and "Letters In Time" at
http://www.trevormidgley.com/Simfonica.html and
https://simfonica.bandcamp.com/releases