'Queen Extravaganza' the official Queen tribute band created by Roger Taylor and Brian May, return later this year for another hit tour. The band will play 17 shows across the UK from October 2018, starting in Edinburgh with the grand finale in London on November 22. Jason Barnard speaks to the band's drummer and ever present member, Tyler Warren to hear more.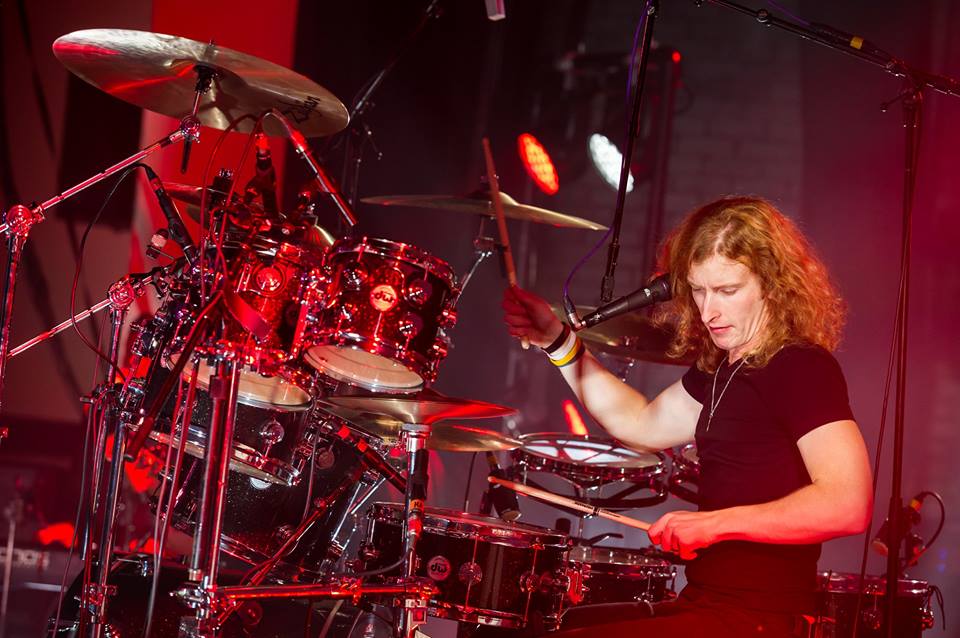 Hi Tyler – Thanks for taking the time to speaking to me. It's great news that the Queen Extravaganza will be back later this year. As the tour is billed as Queen's Greatest Hits, which tracks are looking forward to playing the most and are there any songs that are particularly challenging to play?
Hello Jason! It's a pleasure! Yeah, we're all very excited about getting back out on the road again, as it will nearly be 2 years since our last show at the Hammersmith Odeon for the "A Night at the Opera" tour, so we're all very ready to get back out. For me in particular, and I know our bassist Francois will probably agree, I'm most excited about having an excuse to finally bring "Good Old Fashioned Lover Boy" into the fold. It's always been a favorite of mine, and there are some cool, complex vocals and (of course) the massive overdubbed (and playful) guitar solo, which will be fun and interesting to see how we can pull it apart and put it back together for a live setting. It'll be fun 🙂
We've heard you sing 'Stone Cold Crazy' and 'I'm In Love With My Car' in previous years. Will we hear you this winter and would you like to do more of this with the band?
I ALWAYS love the opportunity to sing a little bit of lead vocals, so I'm sure I'll try to weasel my way into a song or two for the new tour 😉 I have a couple of ideas, and we'll start fleshing everything out in a few months I'd imagine.
What other Queen albums would you like to play live in their entirety?
My top 2 contenders have always been News of the World and The Game. I'd say those two albums, at least from a 'hits' and 'sales' standpoint, are by far their most popular albums (of course not counting Greatest Hits), and they're my personal favorites because of "It's Late", "Spread Your Wings", Roger's two tracks on The Game, and "Save Me". They're also, in my opinion, their most immediate albums, and I think they'd translate fantastically in a live setting.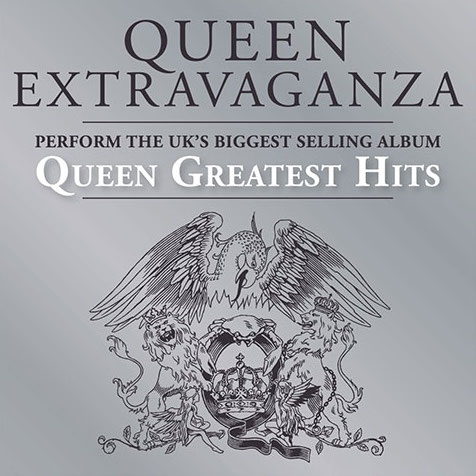 How much involvement does Roger and Brian have with the group?
Roger is VERY much involved. He's very involved in the set structure, in sound, lights, and setlist, very much like he is with Queen. He always comes to rehearsals, and always comes to a few shows. But at the same time, he's very open to letting us figure things out on our own too haha. Even on the last Queen + Adam Lambert tour, we'd have quite a few chats about this upcoming tour and what we're going to try to do, in the context of the show. Brian is a little less hands on, but he's ALWAYS involved with the big picture discussions. Think of it like this: as Brian is to the We Will Rock You musical, Roger is to Queen Extravaganza. I also should mention that Spike Edney, Queen's longtime live keyboardist, is just as involved as Roger. Since he's been their Musical Director for a long time, he's very keen on what works and what doesn't in a live setting, and is INCREDIBLY invaluable.
How does your drumming style compare with Roger and how has he influenced you?
My biggest drumming influences are Roger, Neil Peart, and Dave Grohl. Roger has definitely been the mainstay, since I've been listening to Queen since the womb hahaha. His biggest influence on me was his use of playing around the melody, especially with toms. He NEVER overplayed. Another thing I picked up as a player, was his ability to guide the band from section to section. It's impossible to ever get lost in a song when he's playing. He's the king of the cue. Be it a tom fill, or a big build, you'll always know where you are, and that's invaluable, especially as a drummer.
Something I picked up quickly about him, as a kid, was that not only did he drum, but he sang. Not only that, but he has an INCREDIBLE voice and range, and in the live aspect of classic Queen, really carried the band. Between his drumming always being in the pocket, and his vocals ALWAYS being there behind Freddie, either doing harmony or backing up Freddie when he was having a rough night, he was the secret weapon, and I'd even go so far as to say the glue, that held that live band together.
There's some great footage of you drumming to 'The Show Must Go On' at aged 8. How long have you played?
Haha! I started playing drums when I was 3 years old. My parents got me a junior drum set for Christmas, and I would never stop playing. It just snowballed from there.
I understand that your musicality runs in the family – can you tell me more about this?
Both my parents have been musicians for a long time. That's how they met each other – Mom, a keyboardist, met Dad, a singer/guitarist, at one of his gigs, and he sang a Zeppelin song (either "Whole Lotta Love" or "Rock and Roll"), and she was hooked haha. They played gigs all through the 80s, up until I started school in '91. Music was always in my family, so it was inescapable. Luckily, I was hooked on music too! My sister also plays, and she teaches band and chorus in high school.
What are your favourite moments from auditioning and winning the drumming spot in the Queen Extravaganza?
My favorite moment was getting to the final audition, and realizing that it wasn't a joke, that it was actually real! Haha! Getting that plane ticket to L.A., meeting Spike and Roger (and unknowingly, all my future management for QE and QAL), playing their songs in front of them… and then our first gig playing on stage with Brian and Roger at American Idol. Amazing.
What have been your most memorable live shows with QE?
The most memorable from recent memory is by far playing the Hammersmith Odeon in Nov 2016 (it will always be Hammersmith to me, not Eventim…). It's legendary, and TWO legendary Queen concerts were filmed there. I'll never forget it. And it was packed out. I'll also never forget playing in Detroit on the first tour in Summer 2012, because that was the first show in the US of that run, and so that was the first show my Mom, Dad, and my then-girlfriend/wife saw, and all three of them were just ecstatic… I'll never forget that either.
As well as Queen and Rush – what other groups inspire you?
Mötley Crüe as a kid, because I saw the Dr. Feelgood tour when I was 4 years old, and that really cemented my love for drumming (there's a video floating around of my reaction to that too, ala the "Show Must Go On" video haha). Nowadays… one of my favorite singer/songwriters (and my biggest vocal influence) is Chris Cornell, so I loved everything he was a part of (Soundgarden, Audioslave), Muse is a big influence, Nirvana/Foo Fighters, Beatles, Sabbath, Death Cab For Cutie, Queens of the Stone Age, Jeff Buckley, Nine Inch Nails… The list is so big, and that's really just the rock side of things…
What led you to re-record Rush's 'Permanent Waves'?
I'd just gotten home from the Queen + Adam Lambert summer tour, and my personal life was suddenly in giant upheaval… so it started as a little escape. I'd be in the basement of my parents' house just jamming on drums, running through songs… and then I just thought, "I've never seen anyone cover a Rush album note for note, tone for tone, nuance for nuance… what the hell? Why not?!" So I spent about a week or two recording the drum parts, scratch guitars, and the bass parts. I took a little break to take a road trip to the Grand Canyon to clear my head and to decompress, and after a week, I came back, and finished up all the other bits and pieces (guitars, vocals, synths/piano) sporadically in a two week time period. Throughout the whole thing, I figured no one would believe I did it unless I video'd the whole tracking process, so I did… hahaha! That's basically it. It all came about as a sort of catharsis, because I wasn't in any shape to write my own stuff at the time.
How long have you been recording as a solo artist? How much material have you made and what instruments do you play?
I've been recording as a solo artist really since 2007. All mainly home projects. I put together a band in 2009, and we'd sporadically played gigs, off and on until the end of 2015. I released 5 albums and one EP in that 8 year period. Generally, I'd always play drums, guitars, and sing lead vocals, and I'd have my band fill in the blanks on bass, guitar, piano, whatever was needed that I didn't want to do haha. It's much more satisfying recording with my friends/band, as opposed to all by myself.
You've recently released a solo collection 'Bookend: A Retrospective (2007-2016)', what tracks from it should we seek out and why?
I would say you should start with the first track, called "Everyone Falls Apart". It was one of two new tracks for that collection, and I wrote it with my new collaborator Rachel Brandness, who played a lot of guitar on the track. Because it turned out so well, that track sort-of convinced us to start a new project/band together. We've been recording for the last week in New Orleans for our debut, and I'm so excited for the world to hear it! We haven't held anything back this time around.
Other stand outs from Bookend, for me personally, are "All You Need", "Let Me In Your World", "You'll Never Change", "In My Head", and "February".
Finally, when will you start rehearsals for the Queen's Greatest Hits tour and should we expect any surprises with the show?!
Once the tour schedule for 2018 is completely ironed out, we'll start gearing up for rehearsals together. Typically we'll do a few days before the start of the tour, but if it's a new show, MAYBE a week. I'll start arranging the new songs late spring/early summer, and we'll all start doing our homework, and before we know it, it'll be opening night! If I have my way, there will definitely be a surprise or two… it may be the Greatest Hits show, but you gotta have one or two gems to throw in every now and then, don't ya?? 😉 😉
I look forward to hearing you play in York. As both a Queen and QE fan, thanks again Tyler!
Awesome! Thank you so very much for letting me ramble Jason, and I'll see ya at the Barbican!!
Tickets for Queen Extravaganza's forthcoming UK tour can be found at: queenonline.com/quex
Tyler Warren's solo material can be found at his Bandcamp site: tylerwarren.bandcamp.com
This post does not allow comments