The Pretty Things were one of the shaping forces of the British rock scene of the 1960s; from revolutionary raucous R&B, incendiary psychedelia to forming the concept album. They've continued to push boundaries since and whilst band members have come and gone their latest line-up sees them revitalised, forged around founder members Phil May and Dick Taylor.
With a string of sold out shows, these recipients of Mojo magazine's Hero award are demonstrating that in their 50th year that they are are as vital a force as ever.
The Strange Brew's Jason Barnard met the group backstage at The Borderline in London earlier this year to discuss their past, present and future.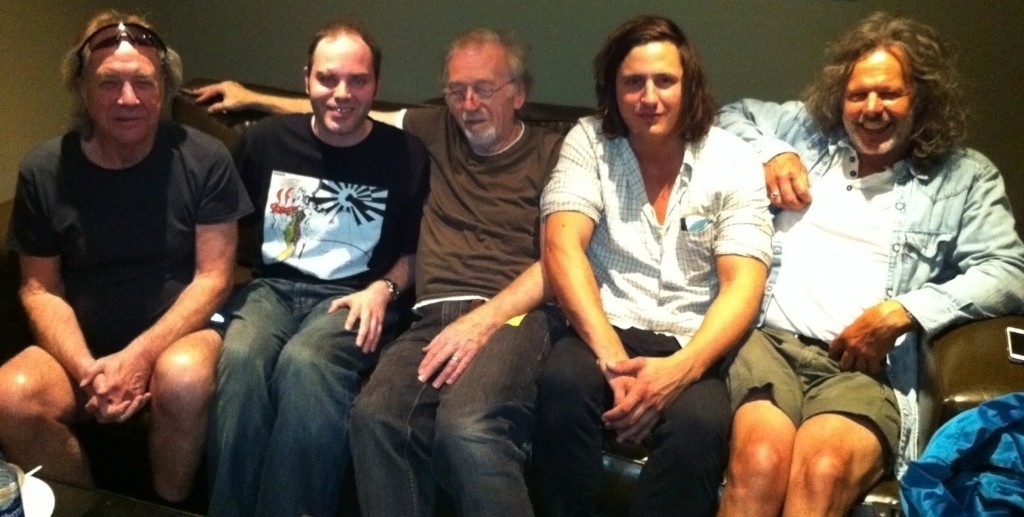 The Pretty Things and Jason Barnard (left to right: Phil May, Jason, Dick Taylor, George Perez and Frank Holland) 
Jason – Guys, thank you for taking the time to speak to me. You have an upcoming album, Live at the 100 Club. The interesting thing from listening to some of those tracks is that as you have a relatively new drummer and bassist it seems to have reinvigorated the group.
Phil – Jack has been with us longer than Viv Prince was. Six years. Yes it has reinvigorated us.
Jason – It's brought a new energy.
Phil – Definitely.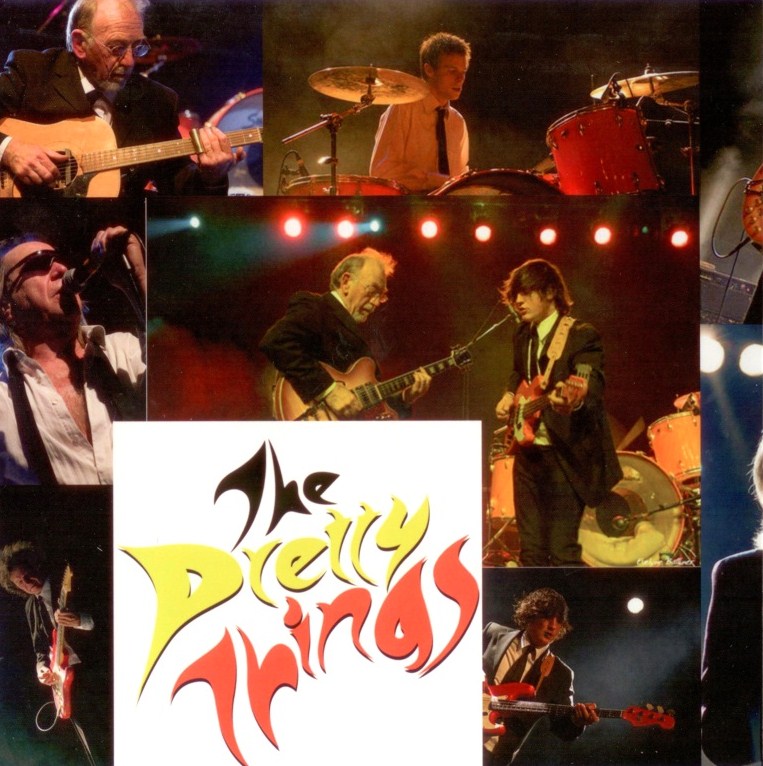 Jason – Jack [Greenwood], you joined the group at 16. What led up to you joining the band and what was it like playing so young with such established musicians?
Jack – Yeah, I joined straight after a year at music college. I was thrown in the deep end a bit. Had a couple of rehearsals and then I was pretty much straight off touring Europe with them. Considering The Pretties history, I'm still surprised how cool my Mum was about it all! [laughs]
Jason – Your drumming is extremely powerful. Who are your musical heroes?
Jack – It's funny you should say that because I wasn't always a hard hitter. You can blame our manager, Mark St John, for that! He was the one that taught me the most I suppose. I grew up listening to John Bonham, Stewart Copeland and Dave Grohl as my three kind of top influences.
Jason – Phil, was there an issue with Paul McCartney for the 100 Club show?
Phil – No. We were doing a thing to help the 100 Club. Try and save it. Paul did a lunchtime thing and he overran. But to be fair to him he kept all his crew there to help us set up. It was nice. They knew they had overran and we were doing a recording so he left all his crew there and told them to help us get our gear in, get the mic set up. Otherwise we wouldn't have got ready in time to make the recording.
Jason – That's coming out as an LP.
Phil – Vinyl, yeah.
Jason – Going back, The Pretty Things weren't slavishly copying the blues and had a rockier edge than The Stones and The Yardbirds. That set you apart.
Phil – We were 18 years old and because we came out of art school rather than say, Ealing Jazz Club, we had people that loved the music but wanted to dance. In the Ealing situation it was like reverence. We weren't so reverent about it.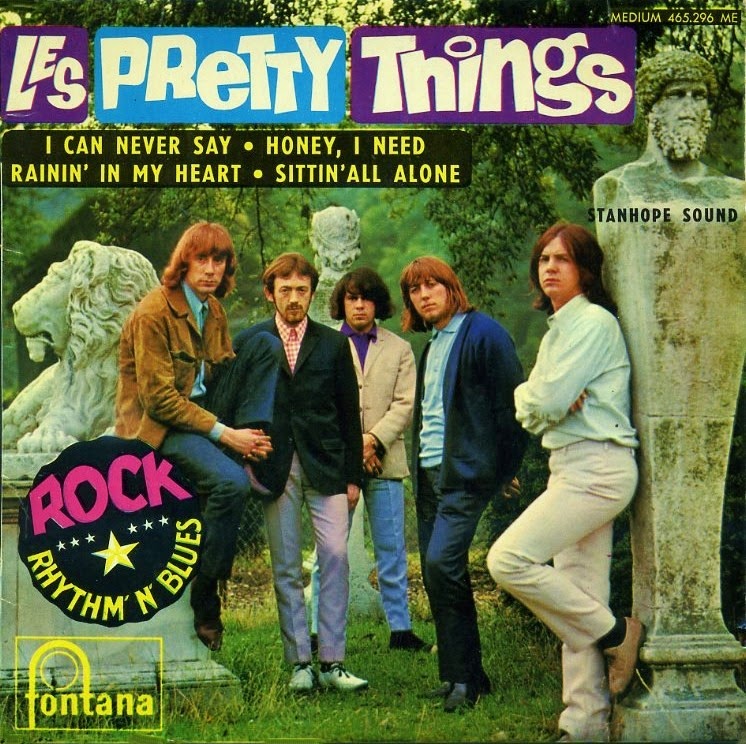 The Pretty Things French Poster, 1965 (from http://beatsixties.blogspot.co.uk/2011/06/pretty-things_2213.html)
Jason – So not like Alexis Korner who was slavish.
Phil – Yeah, very slavish.
Dick – The Stones didn't want to be Alexis and we didn't want to be Alexis or The Stones.
Phil – People said we were thrash R&B. In some ways I suppose we were.
Jason – There's a quote from Joey Ramone saying you were the model garage band.
Dick – Apparently so. I don't know where the term garage band was invented.
Phil – That's almost something that's retro. People say that's garage. At the time there wasn't any talk of garage. In the same way we played in his dad's sitting room they played in their dads' garage.
Dick – We couldn't afford a garage. We didn't have a car! [laughs]
Jason – You had a knack of picking tracks that were rarer like Rosalyn.
Phil – That was actually the first single written for us.
Dick – One of our managers wrote it. When he presented it to us we thought "What are we going to do with this?" He played it on the piano and we thought we'd adapt it. Put a Bo Diddley beat and slide with it. 
If we'd have been smart what we'd have done is put ourselves down as co-writers because we changed it so much. From what he written out as piano parts we probably slid down the chords by two thirds.
Jason – George, how do you approach playing all that older material?
George – I stay faithful to the record. It sounds good. It would be a shame to mess around with it. I'm nearer John Stax's playing, slightly more so than Wally's. You have to put your own thing but not so far from what it was meant to be. You embellish a little bit.
Dick – Whether you know it or not you do put your own slant on it which is great. I'd hate to have someone doing it textbook.
Phil – It's organic, it's not just following. That's what makes us strong.
Jason – Bowie covered a couple of your early tracks on Pin Ups. What did you think of that?
Phil – Great. He copied it almost faithfully.
Dick – When I first heard one of them playing in a shop I thought "Wow, they have got us on". It was so faithful it was definitely a double take before I twigged "Oh no. Hang on. It's not us!"
Jason – There's so many artists who adore The Pretty Things. I'm playing French singer Little Bob and his version of Midnight To Six on my podcast. You played with him didn't you?
Dick – Bob guested with us this year. Previously it's been the other way round. We did the one in Paris for his live album.
Jason – I'm also playing a cover of LSD by a German band called The Desperates.
Phil – I've never heard of it.
George – It's a great version, they follow it quite closely.
Jason – It's really rough, garage. Your version came out on Star Club records over there.
Dick – Fontana-Philips leased out a couple of tracks to Star Club. We used to play quite often in the Star Club.
Jason- Defecting Grey is up there with any psych singles ever made. It's structured in different parts which sets it apart from other releases at the time.
Phil- It was the Marquette for SF Sorrow. We were looking at way so you didn't have to have 5 a-sides and 5 b-sides. So then it how much music you could get on a track. But on SF Sorrow you didn't get the themes back. It's a journey where you get different tracks.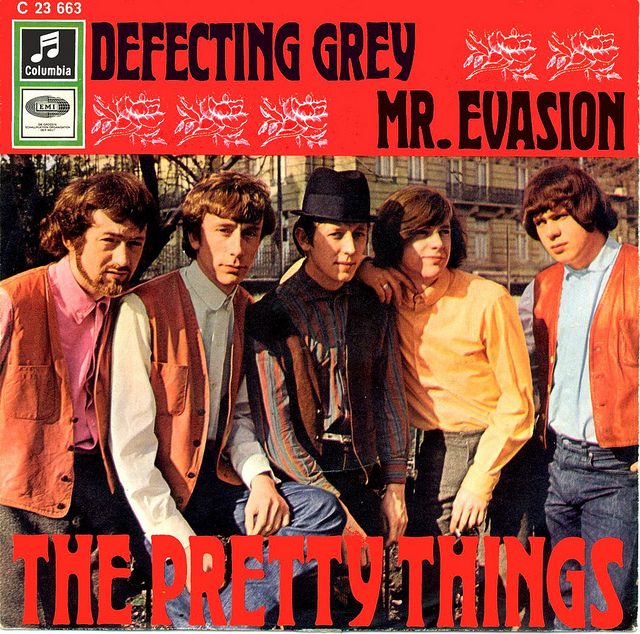 Dick – We'd had a contract with Fontana that had finished. We still hadn't signed with anybody else so in between those times we had freedom. We just recorded in a demo studio.
Phil – We used to do gigs to finance ourselves. Even when we were making SF Sorrow we'd do like 10 days, do a little tour of Germany or France and get enough money to continue recording because that's where the money came from. The advance was swallowed up in debt.
Dick – Our recorded output didn't reflect what we did on stage even while we were on Fontana. We changed our line-up and got Wally Waller and John Povey and went even further.
Phil – Over the edge! (laughs)
Dick – In fact John and Wally, when they joined us we rehearsed a really good set. Got it off to a tee. We then went and did our first gig in France.
Dick – We got on stage and the first thing that happened was that Skip Allen came off the drums.
Phil – He went straight through them!
Dick – It turned into total mayhem. All this rehearsal went out the window and we played an hour of totally free improvisation.
Jason – It must have gone down a storm.
Phil – It did go down a storm. Wally and John had come from this really tight band, The Fenmen. They didn't know what the fuck was going on.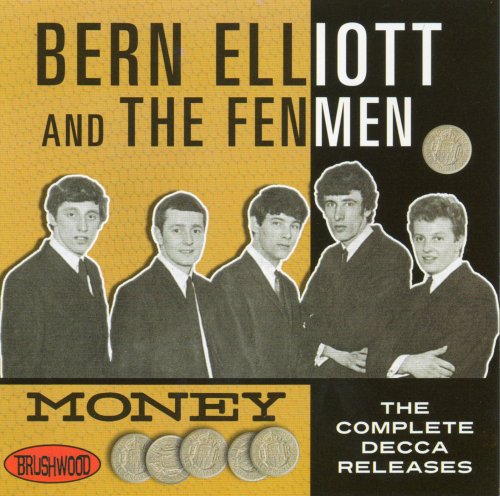 Jason – Do you play Defecting Grey now then, how does it go?
Phil – Great, it goes well.
Jason – I've read Bracelet of Fingers was the first track you recorded for SF Sorrow.
Phil – It was a song about masturbation. We had a person growing up so that was one of the early tracks after he was born. It's something young men, or even men our age go through at times.
Jason – SF Sorrow is a landmark album and is pigeon-holed alongside Piper At The Gates and Sgt Pepper. It didn't catch on at the time commercially, despite the quality. Was that due to a lack of push from EMI?
Phil – EMI asked if they could leave the story off. They made us pay for setting up the type of the story on the sleeve as they wanted it to be a single sleeve cover. No story, no lyrics. Nothing. They deducted something like £800, our first royalty cheque to putting the story on SF Sorrow.
Dick – I think the Floyd had very good publicists working for them at the time. They had a huge article in The Sunday Times. Funnily enough at the start of our career we'd had an article in The Sunday Times Colour Supplement. But the Floyd somehow managed to get a lot of publicity. SF Sorrow drifted out really.
Phil – But also it was screwed up in America because of Tamla Motown. They had this round cover. They took all drawings and paintings off. When you went through the racks you missed it. It didn't have a corner. We were in Black record shops as well which wasn't the best market for us.
Dick – They didn't have the right outlets.
Jason – You're really big in Europe and Australia but not so much commercially in the States. You didn't seem to get the push over there in the sixties.
Dick – That's right. Unfortunately, if we'd gone to America we wouldn't have made any money so our manager decided not to go there and go to other places. Very short term.
Jason – Some of the stuff you did on film soundtracks as Electric Banana was amazing.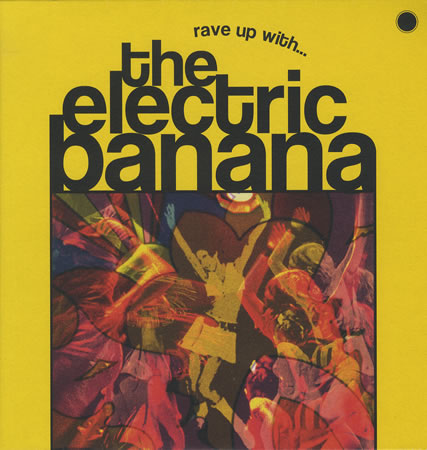 Dick – We weren't restrained by a record company. Although we were given some tracks we had to record other than that we could do exactly what we wanted as long as we produced a variety of tracks.
Phil – It gave us chance to try stuff in that studio that in the end would come back with SF Sorrow.
Jason – Eagles Son is one of my favourites.
Phil – We did that for the film.
Jason – Was that What's Good For The Goose?
Phil – Yeah, with Norman Wisdom
Dick – Again, what was great about that was that we were supposed to be an underground band. What an opportunity. We could do what we want apart from What's Good For The Goose itself of course.
Phil – We wrote a lot of SF Sorrow then. We spent weeks sitting around, made up not being called and that was great. In full slap!
Jason – Phil, with the group, you hooked up with Peter Grant and the Led Zeppelin guys in the mid seventies. That was a period where you enjoyed success over in the States.
Phil – Yeah, both albums charted over there. For the second one, Savage Eye, we watched it fall out of the charts as our tour stopped half way through. That was something to do with a rift between Danny Goldberg who run the company and Led Zeppelin because Danny wanted his girlfriend to be on the label. They refused to sign her so there was animosity going on which we suffered for.
Jason – After that period, you guys broke up. Phil, you went onto the Phil May and Fallen Angels project. I understand there were a lot of musicians involved.
Phil – Yes, that was something I got roped into because of Mickey Finn. That was a disaster. When I turned up they'd been rehearsing for six months on yachts in Cannes, they had like nine guitars each. I said "What songs have you got?".
They played "Fallen Angels" and I said "And?". That was it, only one song. There was also Jeremy Spencer the imposter! It wasn't him! I said to Mickey "He's never played a solo when I've been there in rehearsals." Jeremy's parents turned up and said that "He's not our son". He got banged up.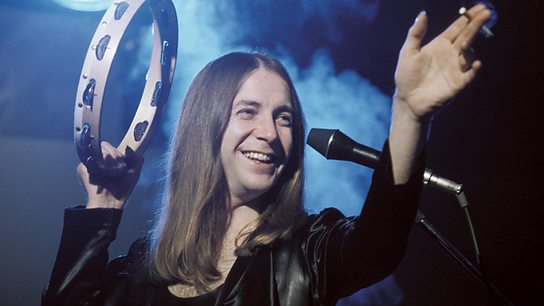 Phil May
Dick – He continued it. A friend of mine said he got blackmailed in prison for his cigarette allowance as he got found out. He said "You're not the real Jeremy Spencer!"
Jason – When The Pretty Things got back together for Cross Talk you seemed to get a renewed energy from punk.
Phil – It was our nod in the direction of punk. We wanted to do an album where we just stood up in the studio and play it. No post production no bullshit. It got fucked by Jon Astley and Phil Chapman, the producers. They had to went to America to do the final cut and I think they were leaned heavily on by Warners to make it more radio friendly.
We have the tapes and they are rougher. One day Mark St John and I said that we are going to remix the fucking thing who it should have been. After SF Sorrow I think it is my favourite album.
Jason – Frank, one of my favourite Pretty Things tracks is the All Light Up single from the Latest Writs compilation and Balboa Island album. You were involved in its writing.
Frank – I came up with the rhythm and the riff. Mark St John our manager came up with the idea as we needed a hook. He went "All Light Up!" Phil said "What? All right now!" [laughs] So it became "All Light Up". Phil constructed some lyrics around that. It's not really a pro-smoking song but the chorus is.
We recorded it at Matrix Studios, this converted church in North London. It weirdly backed on to a school playground. I suddenly thought "Let's get the kids to sing All Light Up". I went round to the playground and asked permission from the headmistress. She said "Oh yeah, that's fine. What's all that about?" I said "It's just a silly thing." [turning to Dick] You were interviewed. What paper was that? We were accused of accosting children.
Dick – Yes, it was weird. I think it was in The Daily Mail.
Frank – When the teachers found out it was pro-smoking they went absolutely ballistic. Anyway, we were all pleased with the outcome and proud of it. It was a big production but like so many other Pretty Things songs, it bombed!
Jason – Jack, what's been your biggest highlight from your time in the band?
Jack – For me, one of them has got to be our tour of Australia and New Zealand last year. I never thought I would have the chance to go at all, let alone playing music over there!
Jason – What did you think of the recent covers album, Sorrow's Children?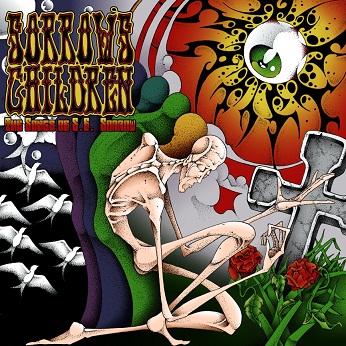 Phil – I loved it. It was a great idea, really good. They fed some of them through as they were coming in although we weren't the arbiters of what went on.
Jason – In terms of your latest material, you been working on some Sky Saxon covers, released the live version of "Honey I Need" as well as your version of The Beatles "Helter Skelter" on Fruits de Mer. However are you writing any new material?
Dick – Don't tell a soul, but there's a new album in the offing, songs are under construction.
Jack – We're in the midst of that at the moment. Don't want to give away too much so watch this space.
Jason – You released the 1965 demo of "I can never say" on Fruits de Mer last year. Is there much more unreleased material in The Pretty Things vaults?
Dick – We will have to have a poke around in those vaults, it's a bit musty down there. Actually there's some very good acoustic blues stuff we did a few years ago which needs to see the light of day.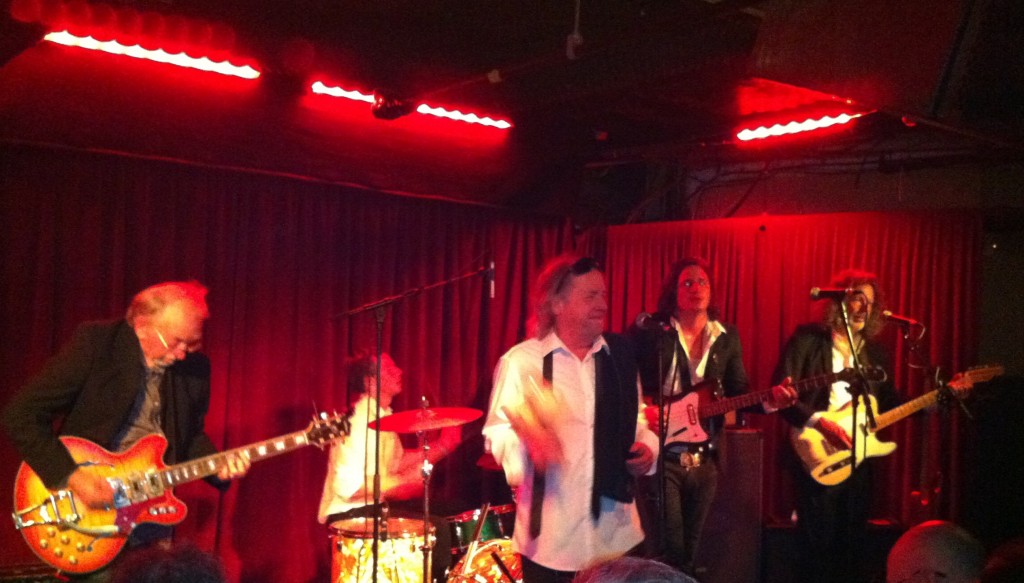 The Pretty Things Live, 10 August 2013 at The Borderline London, Fruits de Mer Psychedelic All-Dayer
Jason – What's next for the band in 2014?
Jack – Touring, Touring, Touring! Hopefully get back to Australia and Japan. Few big London shows with some very special guests. Who knows what is around the corner!
Dick – Gigs and more gigs and stuff on cd and vinyl.
Jason – Guys, thank you again for giving me a little of your time to speak to me, it's been a huge privilege. 
Find out about the latest Pretty Things releases, their extensive back catalogue and live gigs at:
http://www.theprettythings.com/
With thanks to Keith Jones  at Fruits de Mer and Mark St John for making this happen plus Marie Barnard and Bob Wilde for their help on the Borderline photos. 
Copyright © Jason Barnard and The Pretty Things, 2013. All Rights Reserved. No part of this article may be reproduced without the permission of the authors.