Howlin' Pelle Almqvist is frontman for The Hives, the Swedish band responsible for a string of insanely hypnotic rock tracks. With a back catalogue containing anthems such as 'Tick Tick Boom', 'Go Right Ahead' and 'Walk Idiot Walk', 'Main Offender' and 'Hate To Say I Told You So' their live shows are always hotly anticipated.
Jason Barnard speaks to Pelle about The Hives' debut Hyde Park appearance this summer.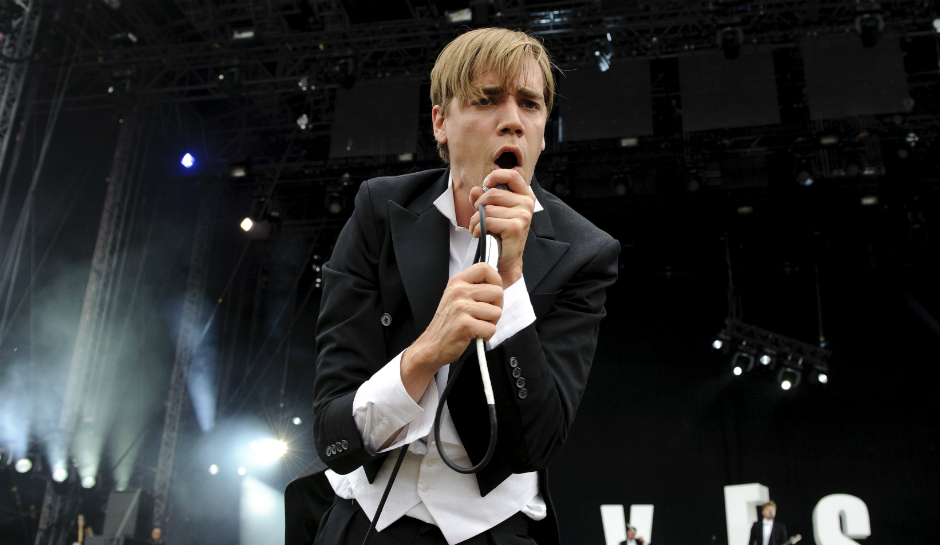 Hi Pelle, you're on the Barclaycard presents British Summer Time Hyde Park festival headlined by Green Day. What material should your fans expect to hear on 1 July?
Mixing the new with the old into a sort of 'best of'. That has always been our live set. We just play the best songs because why play the slightly less good ones? I have no idea how long the set is but we will do our best to fashion the set into a giant wind turbine or jet engine and then use that to blow all the other bands off stage.
I've heard acts fear playing after you due to the frenzy you whip up in the audience. What are the most memorable festival shows you've done?
Oh so many, it is very hard to single them out. Every Rock Am Ring/ Rock Im Park, Southside/Hurricane and Reading & Leeds we have done have been pretty magical. Also all the South American festivals and Coachellas have been memorable. The first couple of times we played big main stages around 2000 stand out a lot as the first times we could fill a field ourselves.
'Hate To Say I Told You So' will go down as one of the great rock riffs of all time. Did you realise how good it was when you first played it?
First of all, fucking thank you for noticing! Not really while rehearsing it but as soon as we played in front of people we knew. We knew it was gonna be one of the most popular songs on the album though. The rest of that album is just too fast for the mainstream rocker of the time we thought. We were wrong about that too.
Thanks Pelle – all the best with the show.
Thanks, yours truly. Howlin' Pelle Almqvist
For further details check out The Hives official website and the Barclaycard presents British Summer Time Hyde Park festival site.
Copyright © Jason Barnard and Pelle Almqvist, 2017. All Rights Reserved. No part of this article may be reproduced or transmitted in any form or by any means, without prior permission from the author.
This post does not allow comments