By Nick Warburton
The Ealing Jazz Club (or the Ealing Club as it was more commonly known) was one of London's most historically important music venues during the 1960s. Situated below the ABC bakery, opposite Ealing Broadway station, in the leafy West London suburb of Ealing, the club became renowned as London's first significant R&B venue when blues enthusiasts Alexis Korner and Cyril Davies's band Blues Incorporated debuted in March 1962.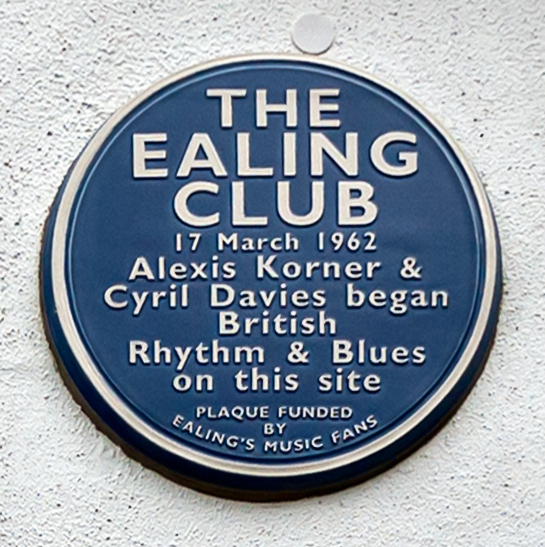 Nicknamed the "Moist Hoist" because of the condensation that used to drip down the walls, the club hosted many of London's most distinguished R&B acts, and in April of that year provided the setting for the first meeting between Messrs.' Jagger and Richard and Brian Jones, who formed the nucleus of The Rolling Stones, a club regular during 1962 and 1963.
A virtual who's who of famous British R&B enthusiasts appeared on the club's tiny stage over the next three years, including The Who, Manfred Mann, John Mayall's Bluesbreakers, The Birds (with Ron Wood), The Tridents (with Jeff Beck), Wainwright's Gentlemen (with Ian Gillan), the Soul Messengers (with Mitch Mitchell) and many, many more.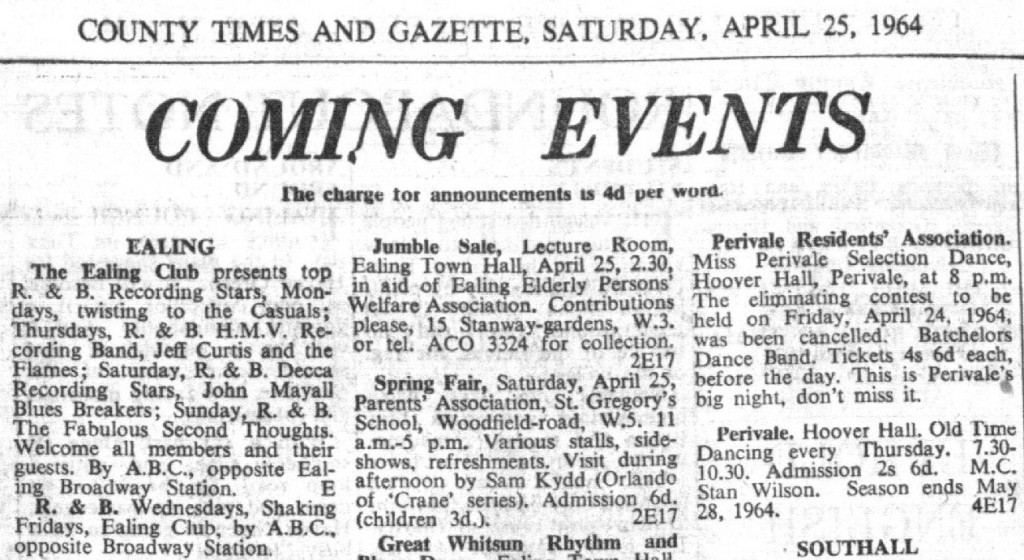 The Ealing Club Events – April 1964
I have attempted to document all of the artists that played at the club between 1964-1965 in the attached word documents. The listings are incomplete and I would welcome any additions/corrections at Warchive@aol.com
Ealing Club – advertised gigs 1964
Ealing Club – advertised gigs 1965
Nick Warburton