By Jason Barnard
19 year old Londoner Natalie Shay is one of the up and coming stars of the music scene. Winner of 'Best Undiscovered Talent' London Music Award and The Guardian's Music Award her live shows have gained a fervent following which she's now taking into the studio with producer Pete Dowsett of The Vaccines.
Her new single "This Feeling" is a shimmery pop-rock song that provides a new angle to her singer-songwriter sound. Jason Barnard has a quick chat with Natalie to find more about this exciting new artist.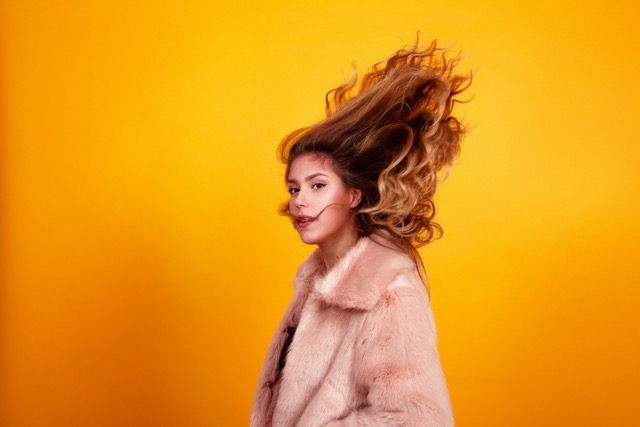 Hi Natalie, great to speak. Can you tell me the inspiration behind your new single 'This Feeling'?
It's about discovering a new feeling for someone and the excitement of it.
'This Feeling' has a very anthemic sound. Did it evolve when you went in the studio with The Vaccine's Pete Dowsett?
Before I took the song to Pete it was just guitar and vocals. Pete helped write all of the parts and create the overall atmosphere and sound. He has great ideas and really gets my music.
How do you write generally – do you start with a musical phrase or lyric?
I start with the chords and a rough idea of a topic and melody. I write the melody and lyrics at much the same time.
Do you have many songs stored up for possible release and how do you select which tracks to release as singles?
I have lots of songs! I record the ones that excite me the most and then pick the best ones out of those to release.
What artists, past and present do you admire – as a songwriter and performer?
I like Little Comets & Kate Nash as writers and The Vaccines & Two Door Cinema Club as live artists.
Quite a number of your songs are on YouTube, from your early singles to acoustic sessions. Which tracks are you most proud of and why?
I'm very proud of the success of 'Follow You Home'. I also am proud of the slower acoustic songs I've written like 'I Know You' and 'These Last Few Days'.
You're known as a prolific live performer around London. What have been the most memorable gigs that you've played?
Radar for Music Week Magazine supporting JP Cooper at Under The Bridge. My headline show at the Bedford in Balham and a gig at the Brooklyn Bowl in the O2 arena.
What led you to learn the acoustic guitar and do you look up to any particular guitarists?
My dad got me lessons when I was 5 learning classical guitar, I still play classical and around the age of 11 I started learning chords and writing songs. I suppose old Taylor Swift was my inspiration.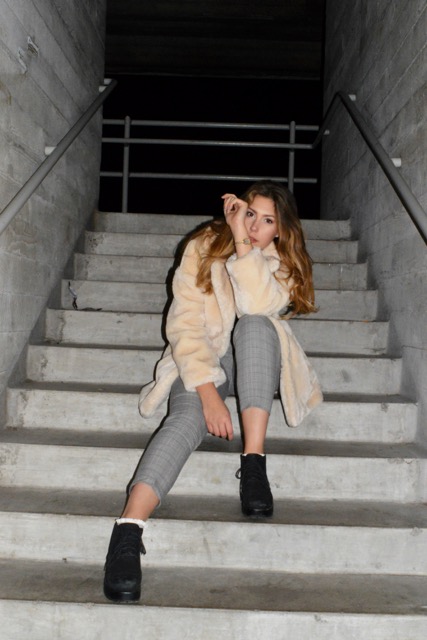 Looking across 2018 – what are your plans for the year and what would you like to achieve?
More singles, more gigs and hopefully some festivals!! I would like to get some good support slots too.
More information on Natalie and the single "This Feeling" can be found at:
This post does not allow comments