By Jason Barnard
One of my favourite new music releases from last year was Karla Kane's debut solo album "King's Daughters Home for Incurables". A gorgeous folky-pop blend of witty touching songs, this long player is where Californian indie meets English folk. Jason Barnard has a cuppa tea with Karla.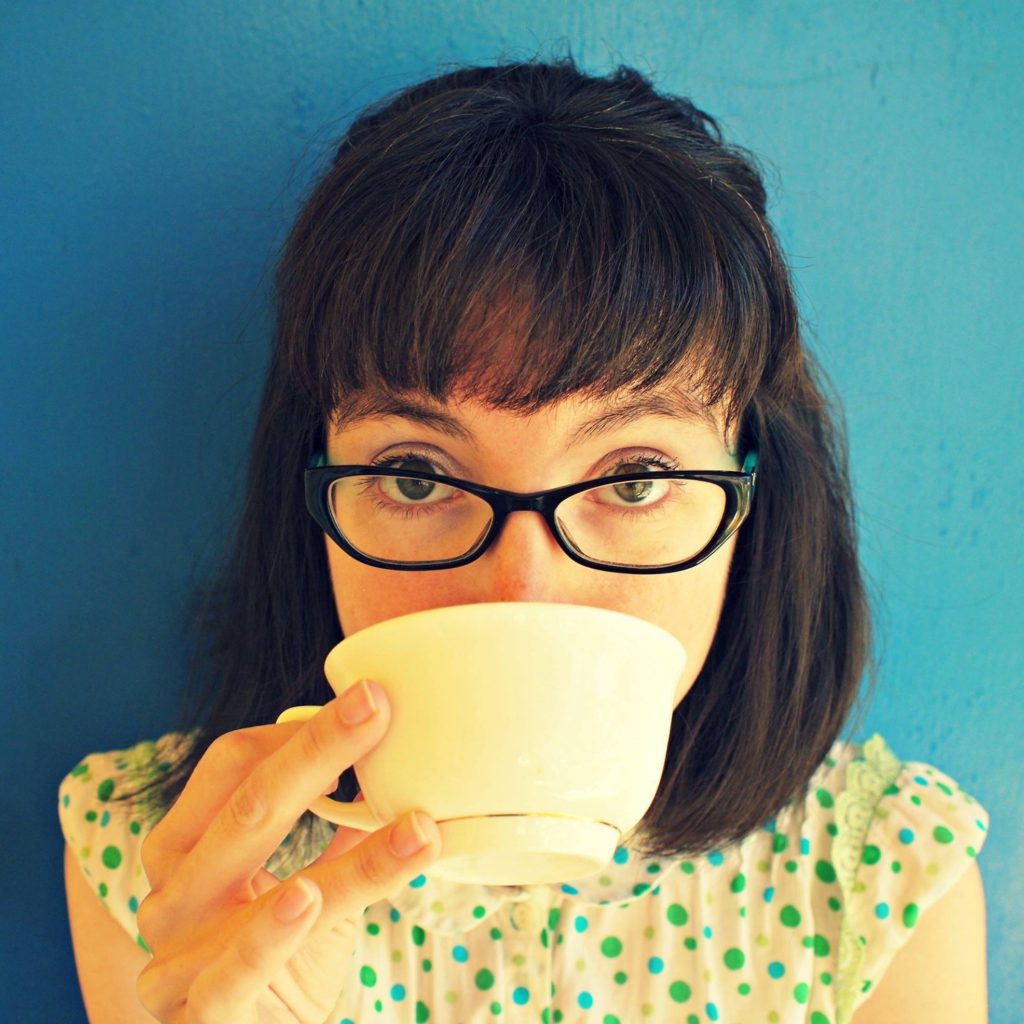 Hi Karla, how long have you been making music? What songs/bands that you've been involved with, prior to your latest solo record, are you most proud?
Hi Jason, my main music project/involvement over the years has been my band The Corner Laughers. Our first album came out in 2006 and our most recent came out in 2015. I'm proud of all four Corner Laughers albums but, since I like to think my songwriting evolves and matures with each, I'm inclined to be most proud of the more recent work. We also have a side project band called Agony Aunts and we've released two records under that name.
How does the Corner Laughers and Agony Aunts music compare to 'King's Daughters…'? Does releasing a record under your own name give you more freedom to express yourself?
"King's Daughters …" definitely (and intentionally) has a more gentle, folky and acoustic sound than The Corner Laughers albums. I don't think the actually songwriting itself is extremely different, as both projects are still me expressing myself and feature catchy, melodic, harmony-rich songs with what I hope are intelligent, interesting lyrics, but the solo album is more on the folk side of the pop-folk spectrum.
How does the writing and recording process differ?
My songwriting process is pretty much the same for both but the recording process is different because for The Corner Laughers albums we usually work with a producer (most often Allen Clapp) in a studio, whereas for "King's Daughters…" I just recorded and produced it myself, at home. There is a lot of freedom with that because I'm not at the mercy of everyone else's schedules and I can pretty much work on my own time, when I feel like it. Releasing something under my own name rather than under the banner of the band name was a little scary at first but has been quite rewarding as well.
Agony Aunts' music is also electric indie-pop, but rather than being mostly my songwriting, that project is largely led by my dear friend and band-mate (and super genius) KC Bowman. He writes a lot of the AA material, and we also all collaborate on that, which is great fun. Agony Aunts stuff is mostly recorded by KC at his studio.
What music inspired you over the last decade and what influences you now? What artists are you proud to be associated to when people compare you?
It's so difficult to name just a few influences! Of course I'm very proud to be associated with and influenced by Martin Newell/Cleaners from Venus, who sings on the new album and with whom I've been lucky to perform with a few times. He's my favorite writer in general. The new album also has a lot of appearances by some of my other favorite musicians, including all three fellow Corner Laughers (Khoi Huynh, KC Bowman and Charlie Crabtree), plus the folk duo Hungrytown, Anton Barbeau, Fun of the Pier (who are also members of my backing band when I play in the UK), Rosie Abbott…
Kirsty MacColl is one of my all-time idols and whenever I get compared to her I feel quite proud and honored.
I'm a lifelong musical theater fan (and theater critic/arts editor currently) so I'm sure my songwriting has been influenced by many of the Broadway greats over the years.
And in recent years I've been listening to more and more folk music, especially from the UK. Favorites include Shirley Collins, Lady Maisery, Kate Rusby and O'Hooley and Tidow.
How did you get Martin Newell involved on "Wishing Tree"?
I've been lucky enough to perform at two of Martin's Golden Afternoon events in Colchester, which are simply the best. When I decided to make this album I felt like it would be really fitting to have Martin on it because he's sort of a DIY master and very supportive of musicians doing things independently and away from the mainstream music rat race, and also because this album is partially a tribute to my love for England and my experiences there. "Wishing Tree" is inspired by a tree in Avebury, as well as wistful, autumnal feelings of melancholy. I asked Martin if he'd sing on in and he kindly agreed and not only sang harmonies and on the bridge but also recited a part of his poem "Anthem for Essex," which was a wonderful surprise.
Which tracks from your new album would you recommend new listeners seek out and why?
Hmmmmm I guess I'd say the title track ("King's Daughters…"), because it sets the tone for the whole project; "Wishing Tree" because it's poppy and has that great Martin cameo; "Don't Hush, Darling" because of the lyrical message and interesting sound; and either "Midsommar" or "Grasshopper Clock" because they're lovely, folky versions of songs that first appeared as Corner Laughers tracks.
And finally what are your future plans? …Another video to highlight the album, live shows, more music?
I'm planning a few performances for the winter and spring (in my hometown here in California and in Michigan, across the country to the east). Of course I'm always hoping to return to England sooner rather than later!
Thanks Karla, I wish you continued success for "King's Daughters Home for Incurables", hopefully we can catch up next time you're over here.
More information can be found at: karlakane.com
This post does not allow comments