By Jason Barnard
Gordon Giltrap is most well known for his crossover hit 'Heartsong', however his stature as one of the UK's most respected guitarists is more notable. It's 50 years since Gordon's first release and the quality of his material has rarely dipped. His new album 'The Last of England', made with with keyboardist Paul Ward, is another record gathering critical acclaim, so Jason Barnard speaks to Gordon about his career and new release.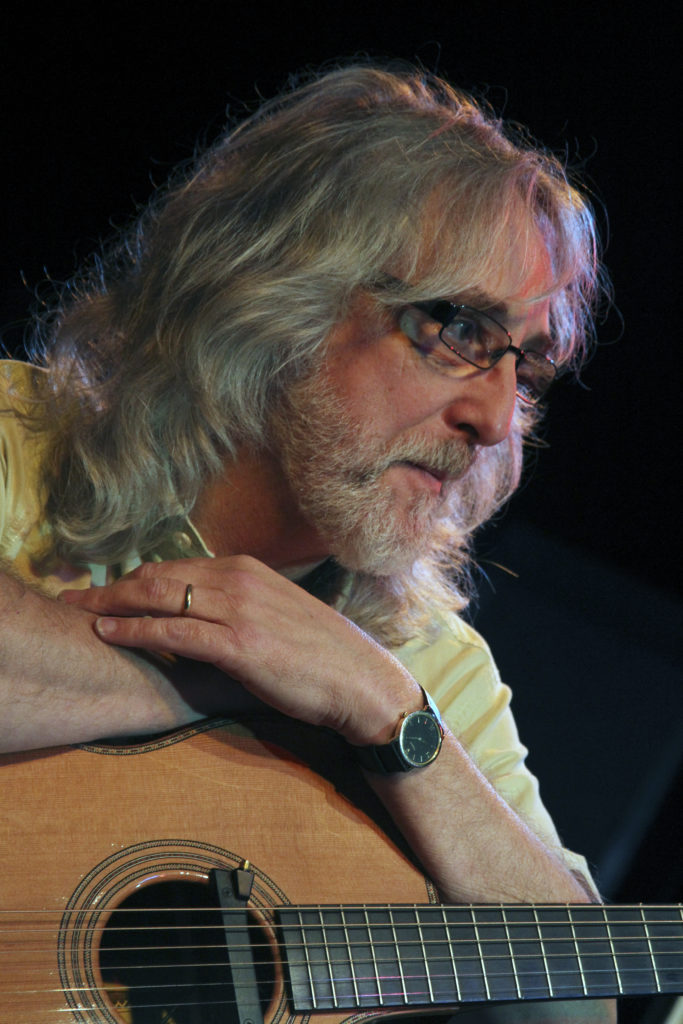 Hi Gordon, I really enjoyed listening to your new album 'The Last of England'. What was the inspiration behind it, and what would you say are the overarching themes of the record?
Glad you like the album sir.
The main thrust of the album if that is the right word are the first seven tracks collectively known as THE BROTHERHOOD SUITE. Many of the tunes were written quite a few years ago and are inspired by paintings from the Pre Raphaelite brotherhood from the Victorian era. I have always been inspired by visual images and going back to my 1976 album Visionary inspired by some of the paintings and poems of William Blake and then The Peacock Part album from 1981, this new album is truly a natural progression.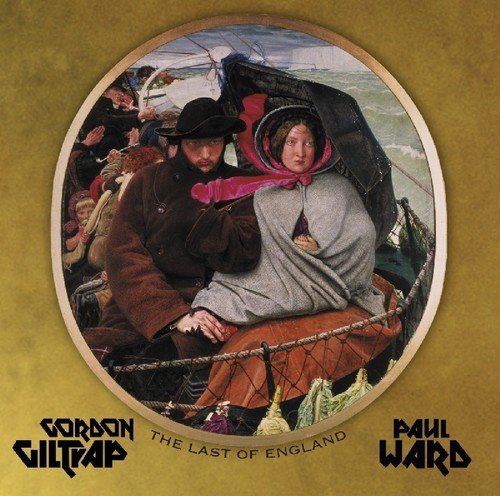 'Loren' and 'Sadie In May' are two of my favourite tracks, what are yours and why?
I have several favourites really. Sadie in May was written for my daughter, so it obviously holds a very soft spot for me.
Ania's Dream was written for a friends wife and I just love what Paul Ward has done on these tracks. I sent this to my friend Brian May recently and he loved it and declared it "beautiful" and he could see a film!
The title track track had been with me for years and just takes me to another place when I listen to it, it is also my wife Hilary's favourite.
'The Last of England' is a joint album with Paul Ward. He plays some extremely atmospheric keyboards complementing you perfectly. What led you to working with him?
I was recommended Paul Ward by my friend Mike Stranks and I'm so glad we met because he is truly a special musician, producer and sound engineer.
How did you go about recording the record – did you play together in the studio or did Paul add his keyboards afterwards?
All the guitars were recorded separately and sent off to Paul to do his thing and weave his magic.
What guitars did you play on 'The Last of England'?
I used two instruments on the album a FYLDE custom made by Roger Bucknall and a Paul Brett Viator travel guitar.
How do approach songwriting – do you wait for inspiration or just decide you'll write?
I rarely wait for inspiration. You just have to keep working away until eventually something arrives!
Going back, how did you learn the guitar? Were you classically trained or self taught?
I'm completely self taught, never had a lesson in my life.
What guitar players have most influenced you and why?
Hank Marvin. Pete Townsend, Bert Jansch, John Renbourn, Julian Bream. All great players, all different but played from the heart.
You had chart success with 'Heartsong' – did that create pressure to make your sound more 'commercial' or 'contemporary'?
There was indeed pressure to follow HEARTSONG but sadly I wasn't able to come up with something similar…Hey ho!
Looking across your 50 year career, what albums and tracks are you most proud of?
My favourite albums of are TROUBADOUR,VISIONARY, FEAR OF THE DARK,PERILOUS JOURNEY,PEACOCK PARTY,THE LAST OF ENGLAND,and am pretty satisfied with them all. Favourite tracks are DOWN THE RIVER and ON CAMBER SANDS from Troubadour.
Heartsong for obvious reasons, INNER DREAM from FOD, and you already know my favourites from the new album.
Looking forward, 'The Last of England' is getting great reviews. What's next for you – are you playing any shows with Paul?
Once my health picks up after the two major surgeries I have had in 2016, I hope to do selective dates with Paul, but nothing planned as yet.
Best place to get the album I have been told is Amazon.
Thanks for you interest in my music. Be well.
See Gordon's website and Angel Air for more information on Gordon Giltrap and Paul Ward's album The Last of England.
This post does not allow comments