By Nick Warburton
The legendary Marcus Hook Roll Band's classic album Tales of Old Grand-Daddy is being re-issued on 2 June with two previously unreleased tracks and three rarities.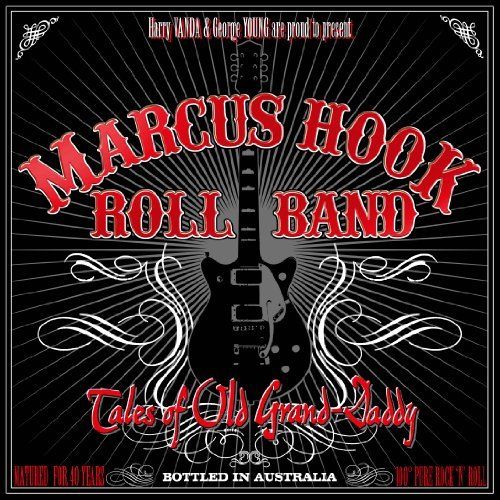 The album saw former Easybeats Harry Vanda and George Young collaborate with Young's older brother Alex Young (George Alexander of Grapefruit fame) on the UK recordings.
However, it is the album's Australia-recorded tracks that will probably be of most interest to record collectors as they feature the first ever recordings by George Young's younger siblings, AC/DC's Angus and Malcolm Young.
Nick Warburton looks back at the various projects that Harry Vanda and George Young pursued with George Alexander after The Easybeats and Grapefruit broke up and the formation of The Marcus Hook Roll Band.
When the Young family immigrated to Australia from Glasgow in 1963, elder brother and multi-instrumentalist Alex Young chose to remain in the UK. During the early 1960s he worked in Germany with soul band, The Bobby Patrick Big Six where he became friends with The Beatles.
On his return to London in 1967, the renamed George Alexander used his connections with the Fab Four to secure a song-writing deal with Apple Publishing. Joining forces with former members of Tony Rivers & The Castaways and named by John Lennon, Alexander's band Grapefruit found moderate chart success before disbanding in late 1969.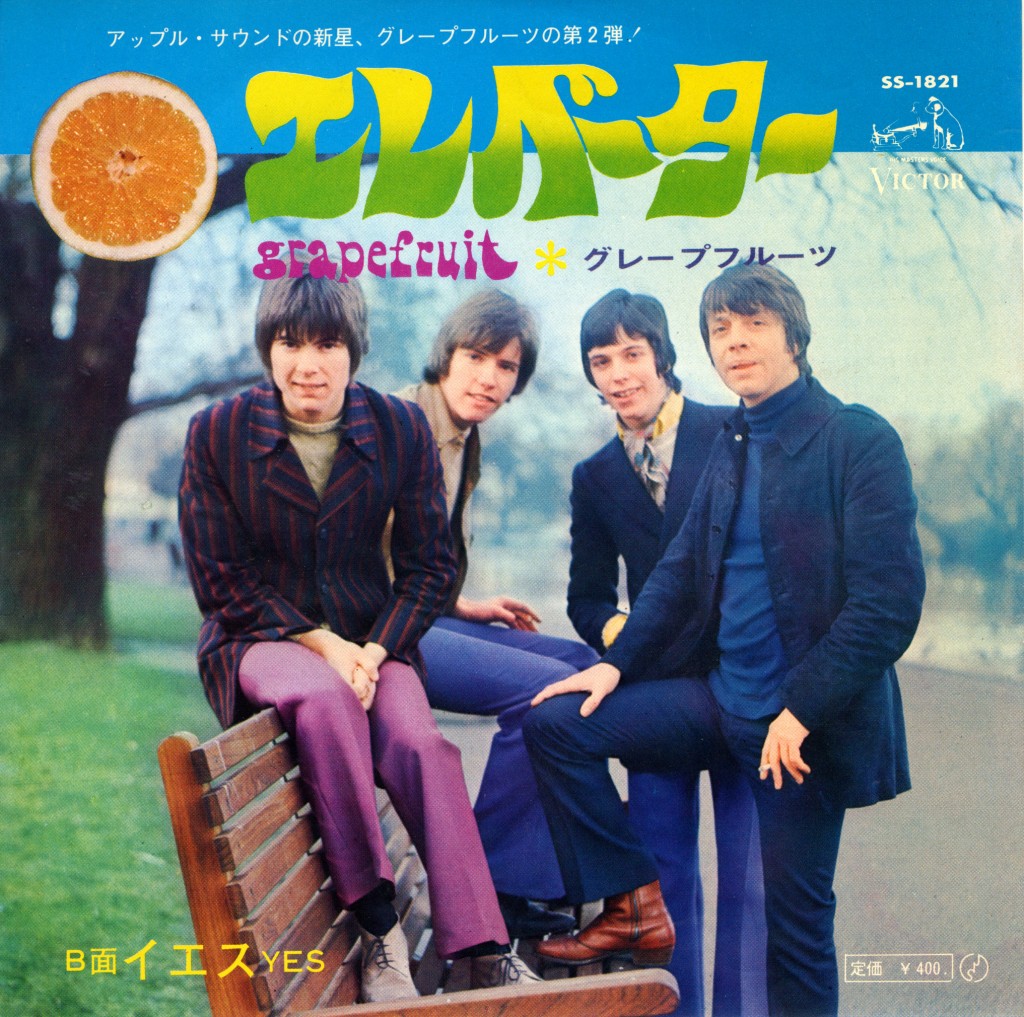 Grapefruit, George Alexander far right
Back in May 1968, Alexander had reunited with younger brother George Young, The Easybeats' rhythm guitarist and half of a song-writing partnership with lead guitarist Harry Vanda and their reunion led to a future collaboration.
Vanda and Young would have a huge influence over AC/DC's formative years, producing the band's early albums, most notably High Voltageand Let There Be Rock, but as song smiths for Australia's biggest export pre-Bee Gees, they first penned a string of timeless classics, most notably the working class anthem, "Friday On My Mind", after landing in London in 1966.
Like Grapefruit, The Easybeats were on their last legs by late 1969 and so the three song-writers decided to pool resources. Over the next four years, the trio masterminded a cache of superbly crafted recordings, issued under a bewildering number of aliases.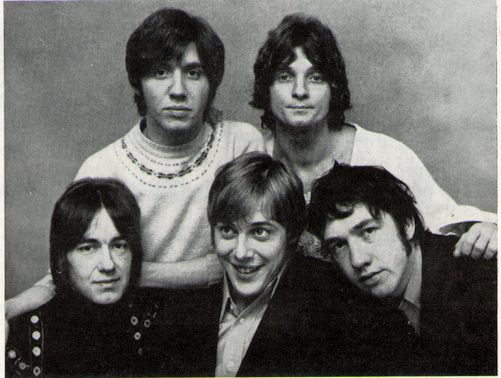 The Easybeats 1968, George Young bottom right and Harry Vanda bottom centre (blonde hair)
Abetted by fellow Glaswegians and Bobby Patrick alumni Freddie Smith on drums and Archie Leggatt on bass the song-writers came under the radar of noted producer and Young Blood Records' owner Miki Dallon in early 1970.
"I first met The Easybeats through Phil Swern at a house they were renting in Wembley in 1968," Dallon told this writer in October 2007. "They had just come off the charts with another big hit ['Hello How Are You'] and were having a knock about in a little room they used for rehearsing.
"A while after Harry Vanda and George Young came to see me with some new songs they'd written. I helped finance the first of a few recordings and released them under different names over the next year or two."
The first of these projects was a Harry Vanda solo single issued in June 1970 under the name Eddie Avana – "Children", penned by Vanda and Young with English actor David Hemmings, backed by Vanda and Young's "Sarah Jane".
That same month, Young Blood released the trio's first collaborative effort – Alexander's infectious blue-eyed soul/power pop classic "Get Ready For Love", coupled with Vanda and Young's stripped-to-basics rocker "Can I Get To Know You".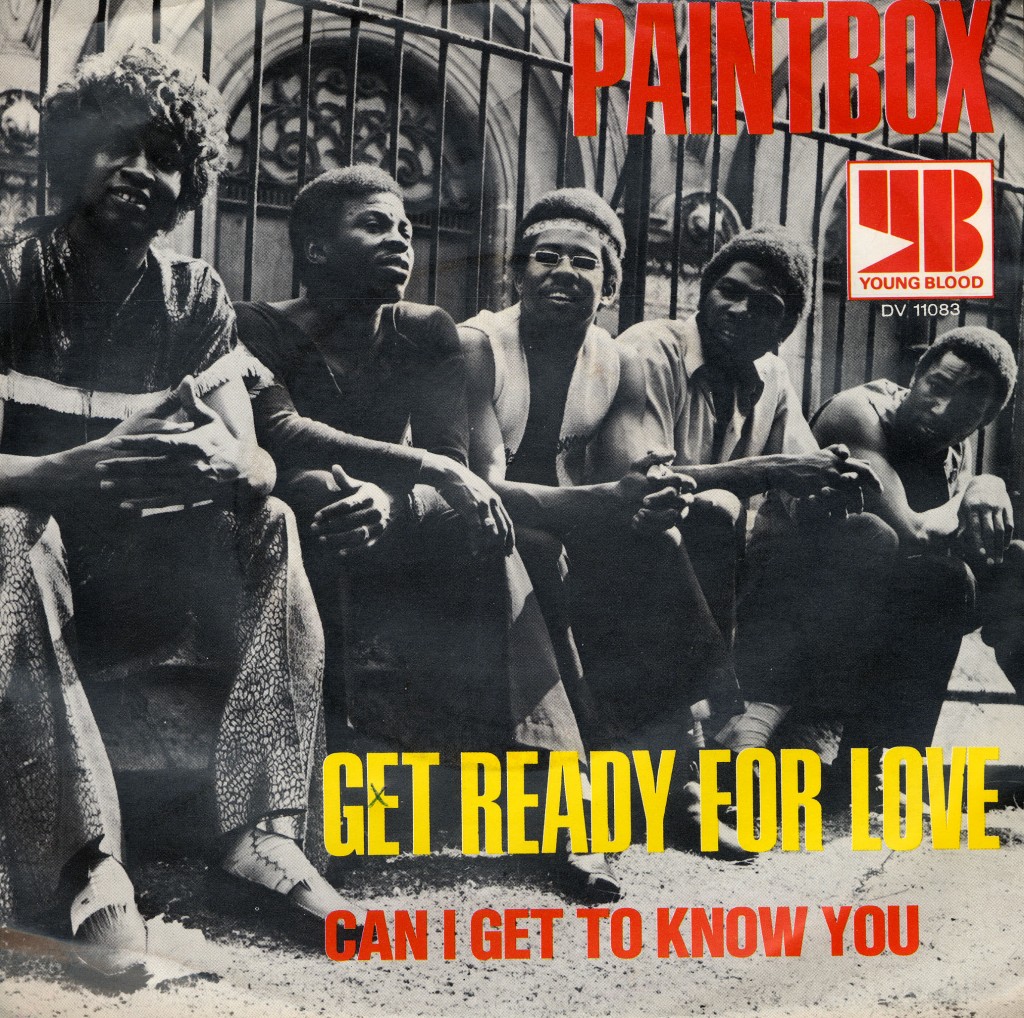 The single was distributed in several European countries and in Germany came in a picture sleeve depicting five black musicians. Clearly recognising its hit potential (one review said that had The Four Tops covered it, the single might have charted), Young Blood re-issued the single again in October 1971, this time with a slightly longer intro on "Get Ready For Love".
Incidentally, RPM picked up both of the tracks for on its brilliant 2002 CD compilation The Best of Young Blood Records.
By late 1971, however, the Paintbox name had been taken on by an entirely different bunch of musicians, who added to the mystery surrounding the aliases by recording Vanda and Young's "Come On Round" as their debut single for President in 1972.
But if Paintbox's Young Blood release wasn't confusing enough for record buyers, June 1970 also saw A&M Records issue a one-off single under the name Moondance. Vanda and Young's driving pop song "Lazy River", coupled with Alexander's more reflective "Anna St Claire", represented yet another stylistic spin from the songwriters and like "Get Ready For Love" should have been sizeable hit.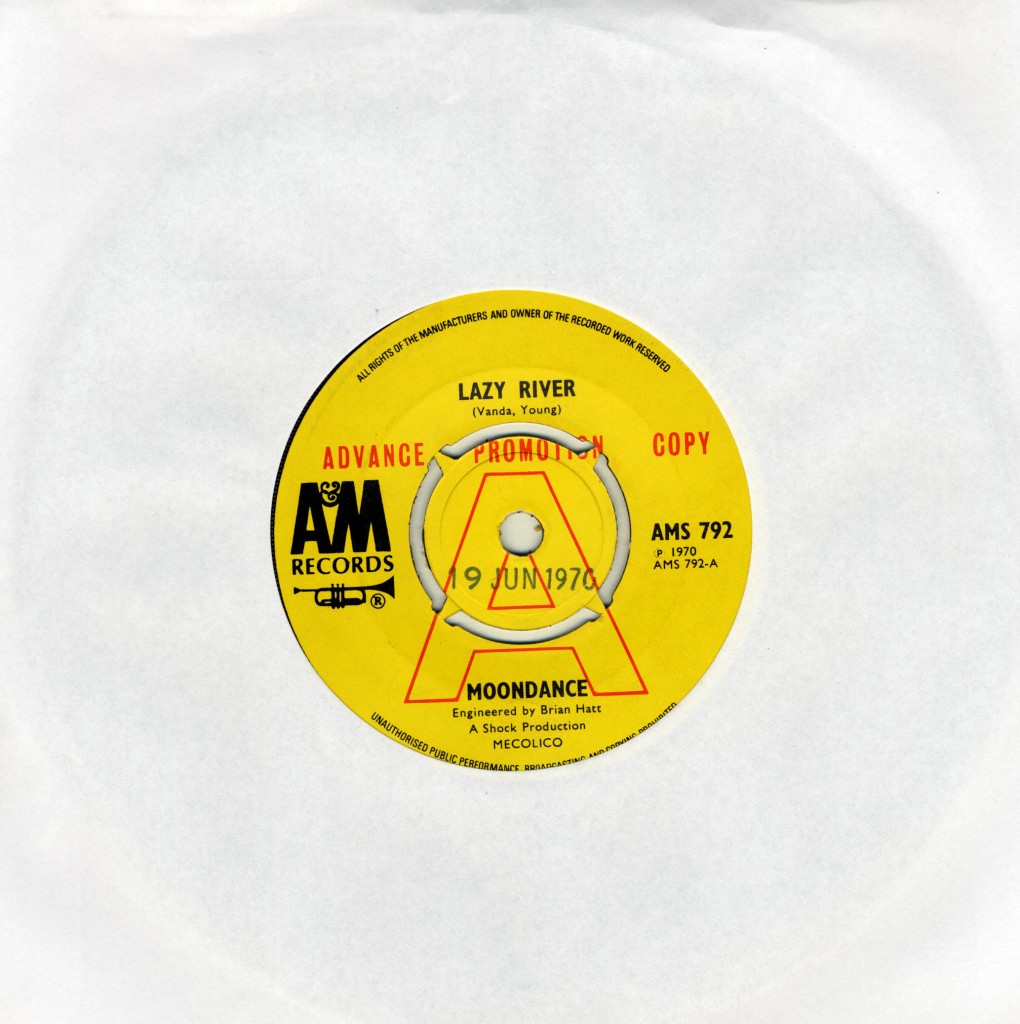 Perhaps the anonymity didn't help? Released in picture sleeves on the continent, the German and Norwegian version showed two longhaired men who bear no resemblance to the band members! In Australia, Albert Productions, who'd signed The Easybeats in the mid-Sixties, released the single a year later under the Vanda and Young banner, coupling it with the songwriters' low-fi funk workout, "Free And Easy" on the B-side. It even charted briefly at #42.
Young Blood's second release followed hot on its heels in July 1970 under the name Tramp. Vanda and Young's spiky "Vietnam Rose", a thinly veiled reference to syphilis, backed by Alexander's beautiful heartfelt ballad, "Each Day" gleaned positive reviews.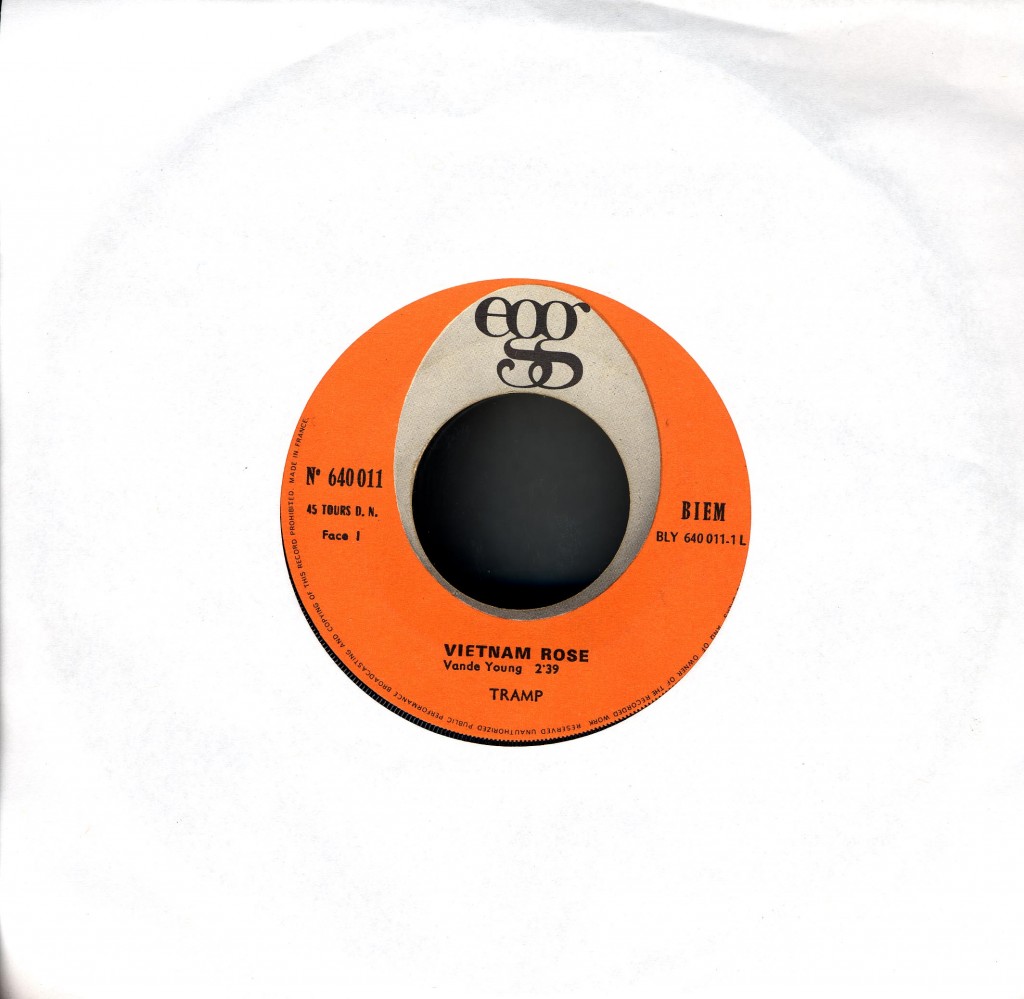 "Written by The Easybeats, it has a very tight vocal and instrumental approach with solid drum and guitar work," wrote Disc & Music Echo in its 25 July edition. "Tramp clip their singing to fit in and the production is nicely uncluttered. I particularly liked the very dark middle piano break."
'Vietnam Rose' was also picked up by RPM for its The Best of Young Blood Records CD compilation in 2002 but tragically "Each Day" wasn't included and like the two Moondance tracks remains a rarity.
With three chart failures, the trio next switched labels to Deram for two further releases, both issued within months of each other in September and November 1971 respectively.
For the first outing, George Alexander revived his former band's name. Grapefruit's superb yet tragically overlooked funk-rocker "Sha Sha", credited to James (but actually one of Alexander's pseudonyms), backed by his own sing-along "Universal Party", had huge hit potential and actually became a minor hit in Germany.
In Italy, the single's picture sleeve (below) featured a rare photo of the musicians – the two song-writing camps with new drummer Eddie Sparrow, an old friend of Alexander's from the Hamburg days and a veteran of future Moody Blues members Mike Pinder and Ray Thomas's band, The Krew Cats.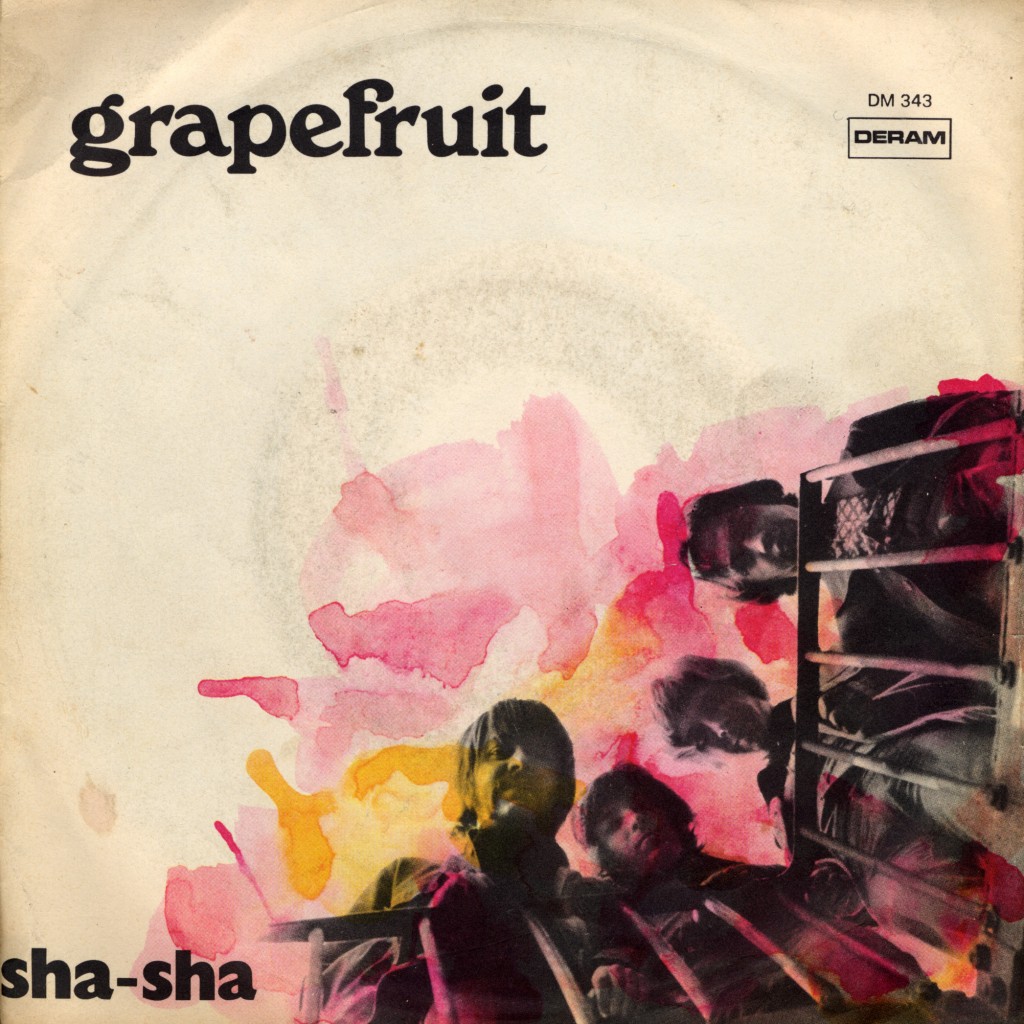 But Freddie Smith was back behind the kit for the second release, which coupled two excellent Vanda and Young collaborations. Approached by a whiskey company called Haffy's Whiskey Sour to promote a new blend of whiskey, the song-writers penned the gritty blues number "Shot In The Head" backed by the Free-like "Bye Bye Bluebird". In a break from the past, the two sides featured lead vocals from a new member – singer Ian Campbell, another Glasgow mate, who doubled up on bass.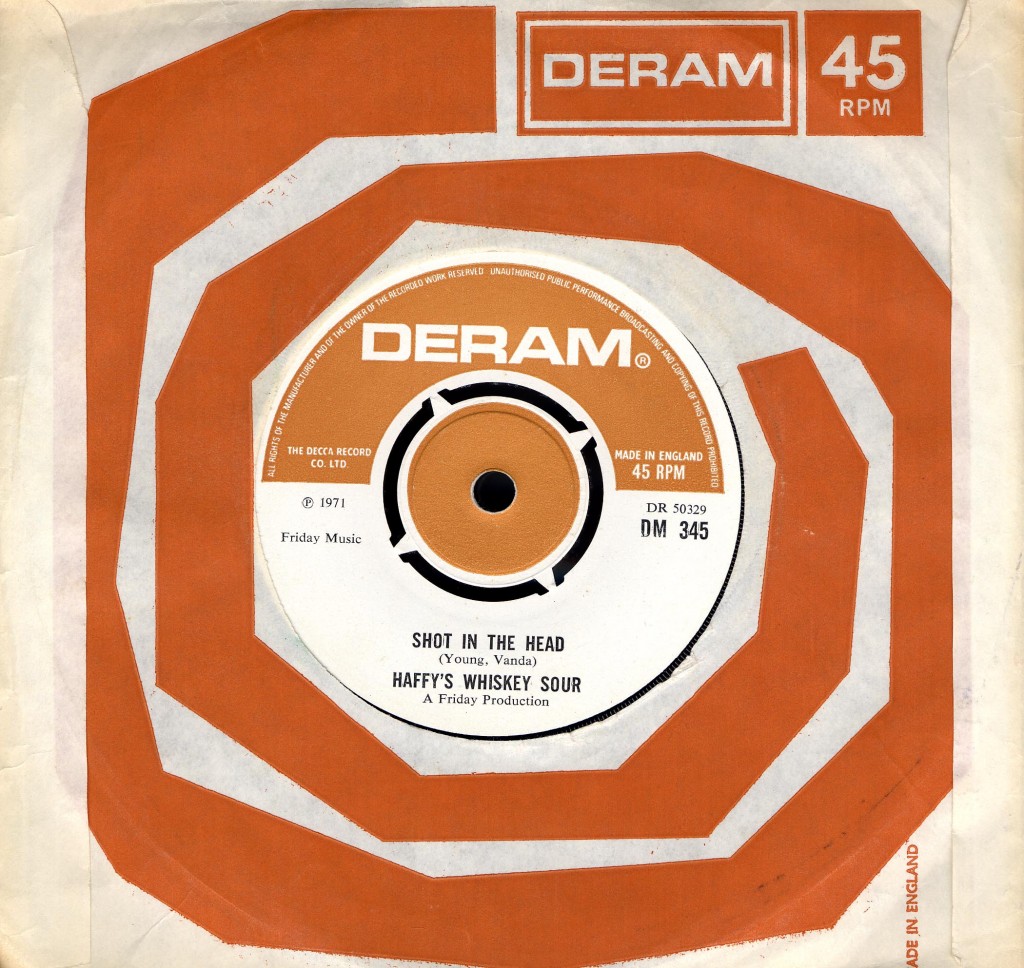 "Shot In The Head" remains one of the all-time classics in the Vanda and Young song-writing cannon and was covered by Savoy Brown, among others, in 1972. The song-writers also reworked the track a year later in the final chapter of their collaboration with George Alexander – The Marcus Hook Roll Band.
Before we get to that, the musicians recorded one final single for Deram under the name The Band of Hope – Vanda and Young's "Working Class People" c/w "Stay On My Side", which was readied for release on parent company Decca but then shelved.
Australian rock legend Johnny O'Keefe subsequently covered the A-side in Australia while in England George Alexander produced a version by singer Peter D Kelly in 1973. Incidentally, a second Kelly single featured another Vanda and Young song, "Hard Road", which features a great sax solo from George Alexander, and was more famously recorded by Rod Stewart and former Easybeats's lead singer Stevie Wright.
Around the same time, the trio also recorded another Vanda and Young collaboration, "Superman", which was later included on The Vanda and Young Story Vol. 1, an Australian-only release from Albert Productions.
In mid-1972, the musicians formed perhaps the most revered of their collaborations – The Marcus Hook Roll Band, which also included former Pretty Things bass player and singer Alan "Wally" Waller.
Working as a house producer at EMI Records, Waller received some demos from Vanda and Young and, impressed by the recordings, invited them to record the material at Abbey Road.
Joined by a supporting cast of George Alexander, Freddie Smith and Ian Campbell, and named by Waller, the idea was to record a couple of singles, promoting Vanda and Young's songs on the A-sides and Waller's on the flip, with the former Pretty Things bassist also overseeing production.
Marcus Hook Roll Band's debut outing duly arrived in August 1972 on Regal Zonophone and coupled Vanda and Young's driving, hard-rock anthem "Natural Man" with Waller's "Boogalooing Is For Wooing". One of Vanda and Young's most defining moments, the listener can clearly hear how the song-writers influenced early AC/DC.
Equally impressive is the second single – another Vanda and Young tour de force, the tight funk number "Louisiana Lady", featuring a powerful sax solo from George Alexander, backed by Waller's "Hoochie Coochie Har Kau". Also released in Germany, the USA and Portugal among others, the single should have been a massive hit.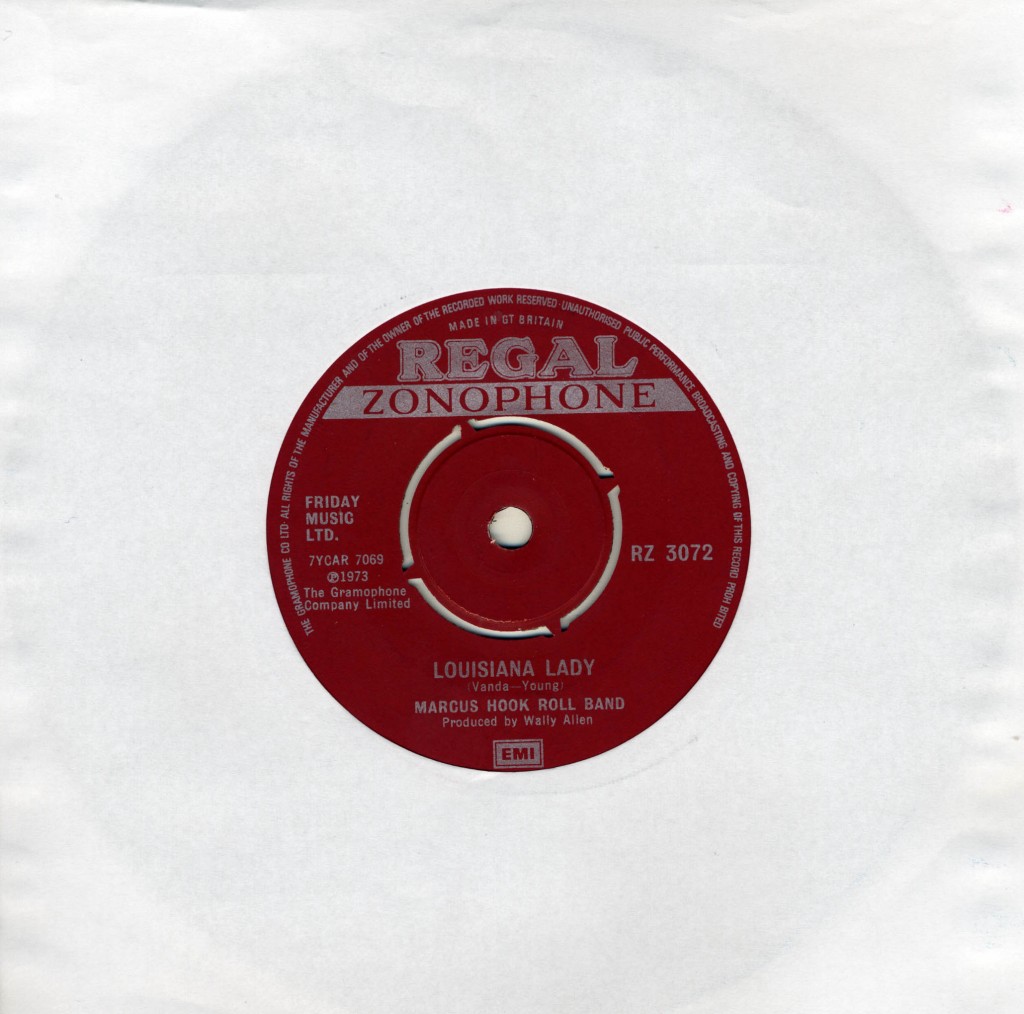 By the time the third and final release surfaced on EMI in March 1974, Vanda and Young were back in Sydney working on a new batch of recordings with drummer John Proud and Young's siblings Malcolm and Angus Young.
Waller's "Moonshine Blues", recorded in London before their departure, provides the backing for Vanda and Young's "Can't Stand The Heat", a track overseen by Waller at EMI in Sydney and debuting the future AC/DC guitarists.
The story goes that EMI's US affiliate Capitol Records had been impressed by The Marcus Hook Roll Band's UK singles and wanted more. However, Vanda and Young were wary about returning to London, so Waller flew to Sydney to oversee the recording of an album in early 1974.
Perhaps not surprisingly, EMI in London soon lost interest and Vanda and Young ended up buying back the masters and in 1974 released the new recordings on the Australian-only album Tales of Old Grand-Daddy. Five years later, Capitol released the tracks as Marcus Hook Roll Band, no doubt to cash-in on AC/DC's international success.
Then, in 1981, EMI Records in Australia re-released the Australian recordings with the tracks recorded in London in 1972 as Full File. By then, Vanda and Young were riding high in the charts with their most successful post-Easybeats alias – Flash In The Pan.
Hopefully, the eagerly anticipated release of The Marcus Hook Roll Band's album will prompt someone out there to put together a comprehensive compilation of Vanda and Young's collaborations with George Alexander, picking up the Moondance, Tramp and Haffy's Whiskey Sour rarities and any other remaining unreleased tracks.
Copyright © Nick Warburton, 2013, All Rights Reserved. No part of this article may be reproduced or transmitted in any from or by any means, without prior permission from the author
Many thanks to Miki Dallon, John Tait, Glenn A Baker, Alan Waller and Mike Griffiths. This article is a modified version of a story that featured in Record Collector in 2013.