For over 30 years David Gedge's music in The Wedding Material and Cinerama has provided the soundtrack to the lives of countless fans. Indeed John Peel once said "the boy Gedge has written some of the best love songs of the rock n roll era. You may dispute this, but I'm right and you are wrong!"
The new book 'The Wedding Present: Sometimes these words just don't have to be said' uniquely captures the story of The Wedding Present through David, band mates past and present, and crucially the fans. Jason Barnard spoke to 'the boy Gedge' to find out more.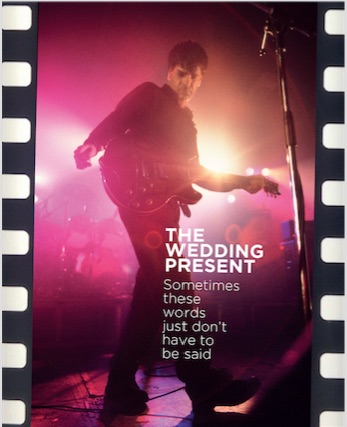 Hi David – firstly I think 'Sometimes these words just don't need to be said' really captures the Wedding Present community and your contact with fans.
Thanks Jason…yeah, I think it came out very well! The editor, Richard Houghton, did a fantastic job.
As someone who hails from Leeds, what are your memories of the city back in the 1980s and when did you last come back up here?
Well, we play up there fairly regularly… we were at the lovely Brudenell Social Club last summer and we're back at the O2 in Academy playing George Best live… for the last time ever, actually… on December 9th. Both are great venues, though they're completely different to each other, of course. Every time I return to Leeds it seems like a new skyscraper has been built. It's changed a lot over the years.
The 1980s was an exciting time for me… while I was studying in Leeds I went to see an incredible number of bands – I remember that Andy Kershaw was the booker at the university – but there were also loads of groups playing in other pubs and clubs all around the city. There was a great music scene and when The Wedding Present was 'born' in 1985 we slotted right into that. We played about a dozen concerts in Leeds that year in fact!
Are you still in touch with many of the musicians from this period?
Apart from former Wedding Present members, no… but then I find it to keep in touch with anybody from any period. I can never find the time! The only people we bump into on a semi-regular basis are the boys from CUD.
As someone who was noted in the book as keeping records of shows, how many of the photos and clippings were yours?
The vast majority are from my scrapbooks although the contributors also sent in some great photos that I've never seen. When the band started I was incredibly meticulous about keeping anything that referred to the band in the newspapers, radio… all kinds of media, actually. That was quite fortunate, in a way, because those archives have been a treasure trove to the designers of this book as well as a series of enhanced versions of Wedding Present albums that was released by Edsel Records recently with sleeve notes. As time rolled on, though, being my own archivist became a full time job in itself! I'd start getting these articles from all over the world – and you can't even read them because they're in Greek or Japanese or something – but they're still interesting to keep, of course. So, around the mid-1990s, I had this filing case of material waiting to be sorted and archived and I just thought "This is going to take me all year" – so I never did it. But it's good that the early stuff, at least, is easily accessible.
Who's been the most surprising famous fan of the group that you've heard about?
Harry Potter… ha, ha! By which I mean that Daniel Radcliffe's mentioned that he likes the band a few times. Even more surprising is his favourite song – 'Hulk Loves Betty' – which is a relatively obscure B-side!
You have re-recorded and released a new version of George Best, was this an opportunity to address some aspects of the record that felt needed changing?
No, not particularly, though I do feel the original album has some flaws. The main reason was simply because we were in Steve Albini's recording studio in Chicago with a few hours spare after we'd completed the recording of our El Rey album. The previous year we'd been playing George Best live as part of a 20th Anniversary Tour and so we all knew the songs back to front and I felt that the band was really on fire at that time. Everything was mic'd up and ready to go so we just asked Steve to hit the record button and off we went! And then I forgot about until this year…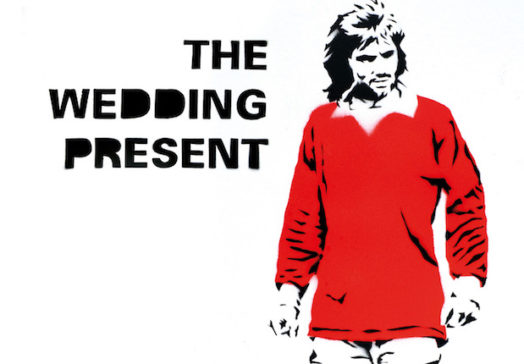 I've heard there's a documentary coming about this album – can you tell me more about this?
Yes, a filmmaker called Andrew Jezard is making a documentary about the original George Best album so he's interviewed all four original band members and other people who have stories from that period. He had to fly to Australia to interview Keith Gregory – the original bass player. I think he actually went to one of those 20th anniversary concerts and came away inspired to make a film about it…
How has your approach to song writing changed over the years? Is it more considered or off the cuff?
The only major change is that I used to write the music and lyrics simultaneously but now I only add the words at the end. We have a high standard to meet and if I've written words for a song that doesn't make the cut I've just wasted time honing a lyric! That happened quite frequently in the early days, hence the change…
What are your favourite songs, new and old, to play live?
We released an E.P. called 'Home Internationals' this year that has four kind of post-rock instrumentals on it… 'England', 'Scotland', 'Wales' and 'Northern Ireland'… and I really enjoy playing those live. There's a totally different dynamic to music without singing and it's been fascinating to see how that comes together. But I also love playing George Best, too – it's such a frantic set.
Do you write specifically for The Wedding Present and Cinerama or do you write a song and then decide it's a better fit for one of the groups.
I usually have a particular band in mind when I'm writing but the occasional song will sound better when performed by the 'other' group! The biggest example of that was when we started working on Take Fountain in the mid-2000s. We were all convinced that we were making a new Cinerama album but, as the music came together, it just sounded more and more like a set of Wedding Present songs. So, in the end, we released it as a Wedding Present LP.
Are you writing and recording new material and, if so, when do you expect it to be released?
There are some ideas floating around… as there always are… but there's nothing concrete so far. I've just been too busy, to be honest. Since Going, Going… came out last year we've toured Europe twice plus North America and Australasia and we've also played several festivals over the summer. It's been a busy old twelve months.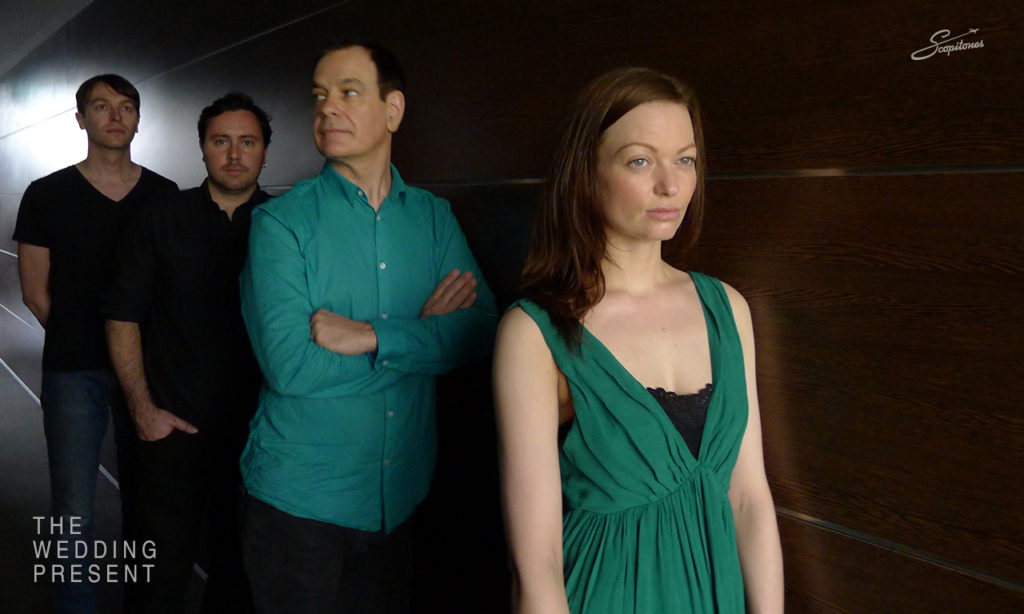 What inspired you to set up 'At The Edge Of The Sea' festival and how's planning for the 2018 shows going?
We were in a Little Chef near Wakefield once… when we were on tour… and the subject came up of how we meet some really nice people and, in the case of a support band, for example, we see a lot of them over a few weeks but then maybe never see them again afterwards. So I kind of launched 'At The Edge Of The Sea' as way of being able to see old friends… but then also I've featured the new projects of former Wedding Present members and, well, just bands I want to see, really! I curate it so it's a bit like being a kid in a sweet shop. I've always enjoyed doing stuff outside of the writing-recording-touring cycle and this, like my auto-biographical comic book, 'Tales From The Wedding Present' is one of those things.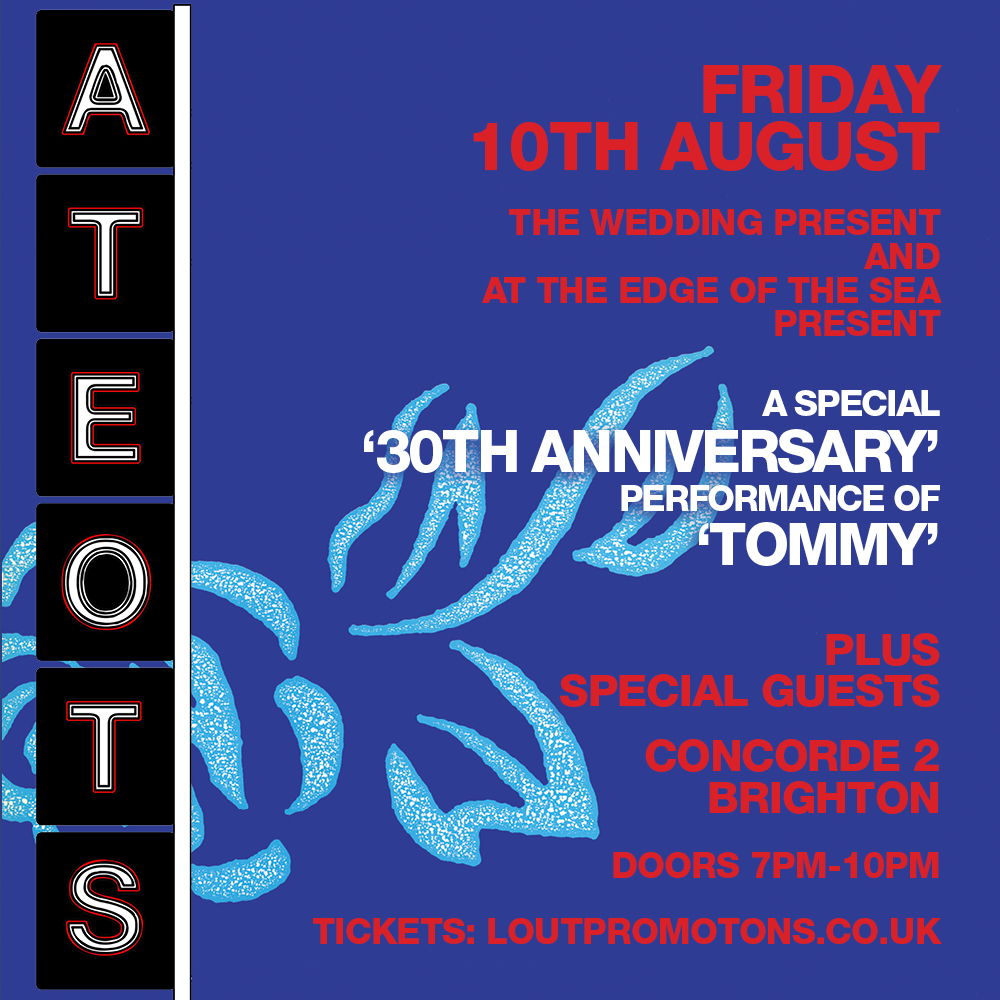 And finally, what new things did you learn looking over the finished book?
I learnt to not sell it from our web site when I'm not there to help carry parcels down to the post office! Because the publication date was delayed, we were away when it came out and we had to leave our poor friend Melanie with the task of of mailing three hundred books. And it's a very weighty tome, as you'll know!
Further information can be found at:
This post does not allow comments