(Hear No Evil Recordings/Cherry Red Records)
Review by Jason Barnard
Whilst Touchstone have a modern rock sheen on their new album "Oceans Of Time" they produce ambitious music of a melodic and "proggy" nature that does share heritage with some of my favourite music at the Strange Brew. In fact band fonder and keyboardist, Rob Cottingham, recently collaborated with former Genesis guitarist Steve Hackett who's currently enjoying success touring the world playing his former bandmates' material.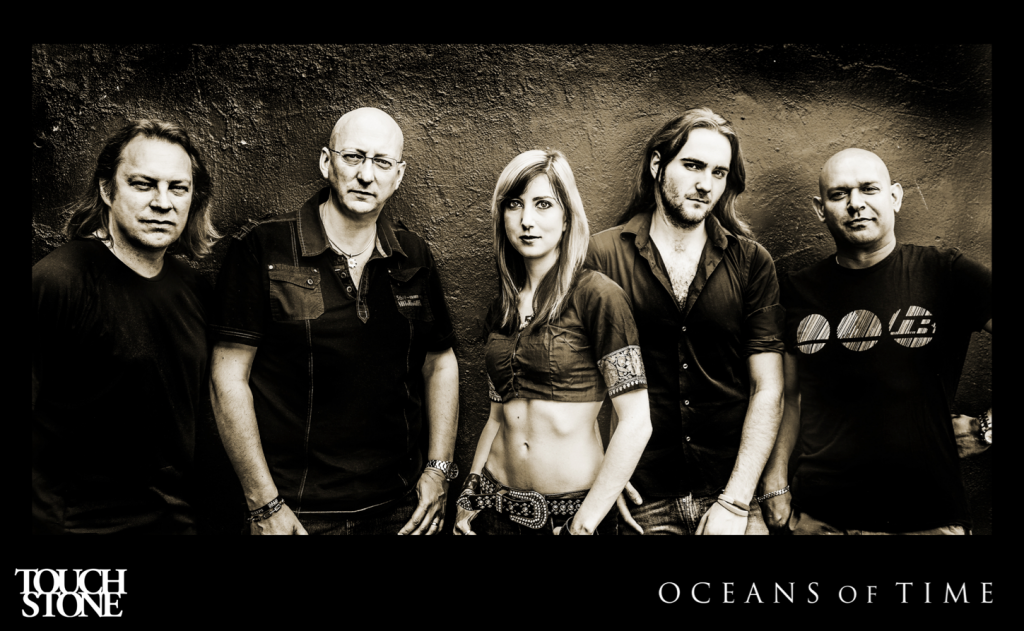 The ten songs that make up this long player largely blend heavy undertones with atmospheric themes like on "Spirit Of The Age". Another good example is striking Kim Seviour's vocals interplaying with Adam Hodgson's guitar riffs on the bluesy 'Contact'. The epic title track ends the album beautifully over nine minutes of brooding rock.
In summary, worth stepping out of the Strange Brew's comfort zone to enjoy a bold album the pushes the invention and energy first established by Genesis and Led Zeppelin over forty years ago.
http://www.touchstonemusic.co.uk
http://www.facebook.com/touchstonemusicuk