Review by Jason Barnard
Hailing from Milwaukee USA, Trolley have a long history however they have surely produced their masterpiece in the album 'Things That Shine And Glow'. I can hear strains of classic powerpop tied with The Zombies, Kinks, Beatles put through the transatlantic filter. However whilst many more illustrious acts have incorporated influences into their music, they rarely do so in a way that is more than the sum of its parts.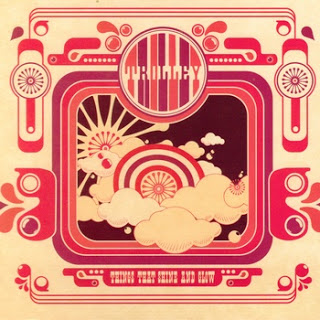 Trolley are the exception, they really know their way around a fantastic hook. In fact their sound also has a modern indie edge in places indicated by 'Summer Long', if only Jarvis Cocker could belt out a track like that now. 'In The End' is a little Matthew Sweetish too. But ultimately with tracks so strong as 'Til I'm Gone', 'Vanity's Song' and 'That Made Me Wanting You' who cares. Comparisons are irrelevant especially with the title track, just listen and enjoy!
Runtime

3:45

View count

151
A special mention goes to country-esque ballad closer 'Love The Way You Look', beautiful harmonies and a band at their peak. Deserves to be massive.
Out now extremely limited vinyl on Sugarbush Records:
http://www.sugarbushrecords.com/p/sugarbush-records-label.html