Review by Jason Barnard
Us and Them have two forthcoming records that highlight the captivating nature of this Swedish duo.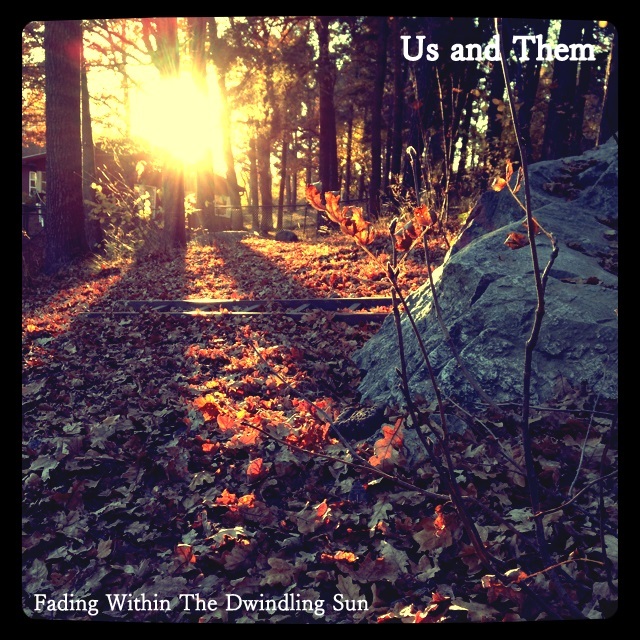 Taking on five signature Sandy Denny tracks is quite a challenge. So it was with some trepidation I gave their forthcoming Fruits de Mer 10 inch EP 'Fading Within The Dwindling Sun' a spin. How would Britt and Anders tackle songs made famous by the great British female folk singer? Exceedingly well in fact. My favourites are the Sandy's penned tracks, 'Winter Winds' – a softer take of the Fotheringay song, the stripped back glacial feel of 'Next Time Around', and finally the folky interpretation of Sandy's ballad 'Take Away The Load'.
The Swedes follow up their EP of covers with a 7 inch of two original songs that deservedly nestle alongside the Denny classics. 'When I Was Walking' is gorgeous Wicker-esque acid folk, with the introspective b-side 'Green Couch' more straight ahead pop-folk but no less enchanting.
The 'Dwindling Within The Fading Sun' 10″ vinyl EP is available from Fruits de Mer, released 12 December 2016: www.fruitsdemerrecords.com/dwindling
The 'When I Was Walking' single is available as part of the Mega Dodo Single Club. 150 copies green vinyl, 150 copies black vinyl, released 20 January 2017: www.mega-dodo.co.uk