By Jason Barnard
Tír na nÓg, the Irish songwriting duo of Leo O'Kelly and Sonny Condell, wrote and recorded some of the finest music to come out of the early 70s folk scene. After releasing three fine albums they separated to embark on new projects before recapturing their muse in recent years.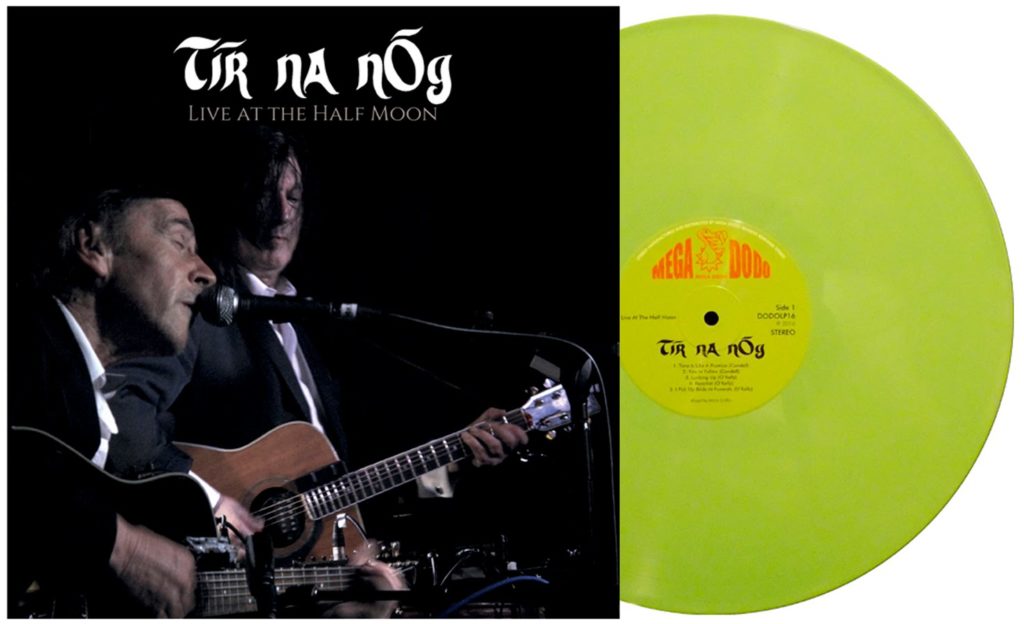 Last year they released 'The Dark Dance', their first studio album in over 40 years. Receiving universal acclaim, it stood proudly with their work on Chrysalis Records all those years ago. They've followed this up with a limited live album recorded at The Half Moon, Putney that brings together songs new and old into one set.
The sound on 'Live At The Half Moon' is as clear as a bell with a little echo adding to the atmosphere. Leo and Sonny are in great voice throughout and the audience are clearly in raptures.
'Time Is Like A Promise' sets the tone, its peerless melody and harmonies reverberating across the Half Moon.
The new material works extremely well including Leo's 'Ricochet' which revisits the duo's psych prog beginnings. Their live version of the Silver Apples 'I Have Known Love' shines whilst the live set also gives them chance to play Sonny's classic track from his work in Scullion, 'Eyelids Into Snow'.
'Live At The Half Moon' bottles the essence of Tir na nOg, a duo of songwriting equals who have recorded some of the most gorgeous songs of all time.
www.mega-dodo.co.uk/products/tir-na-nog