Gear Fab Records
By Jason Barnard
The long lost American Sgt Pepper unearthed? 
The recordings for Thomas Edisun's Electric Light Bulb Band 'The Red Day Album' were recorded over one weekend just after the release of The Beatles masterpiece in June 67.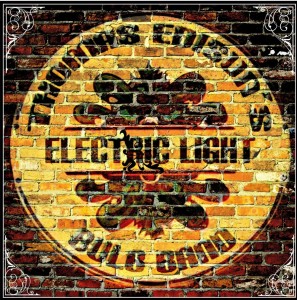 From Louisiana and led by star teen songwriter Richard Orange, Thomas Edisun's Electric Light Bulb Band made ripples in their home state and sneaked out a single. However incredibly, the music from these sessions has largely remained in the faults until today. 
The long player opens with the backwards sound of 'I'm Here' it segues into the perfect pop of 'Red Day', the album's stand out track. 'Red Day' is a McCartneyesque ballad that now enters the pantheon of 60s gems. 
The album is peppered with great tunes and charming period pieces. Whilst drawing from a similar palette as Pepper such as the vaudeville 'Send Me Your Picture', other tracks have an early seventies power-pop feel not unlike early Wings. 'Have You Been To The Light' for instance has 'Let Me Roll It' guitars and organ six years early. 
Whilst the Stones arguably fell short with The Satantic Majesties, The Red Day Album meets the challenge head on and showed a way forward that was neither back to basics or prog. 
A great discovery and essential purchase for pop psych and power-pop fans alike.
Thomas Edisun's Electric Light Bulb Band at Gear Fab Records
Also available on 180 gram vinyl on Guerssen Records.