Review by Jason Barnard
Electone Records
Liverpool's The Wicked Whispers stake their claim to be hottest band in Britain with their new release. They've been tantalizing listeners over the past over three years and their debut long player is well worth the wait. There's something effortlessly cool about the group however they have the songs and the sound to match.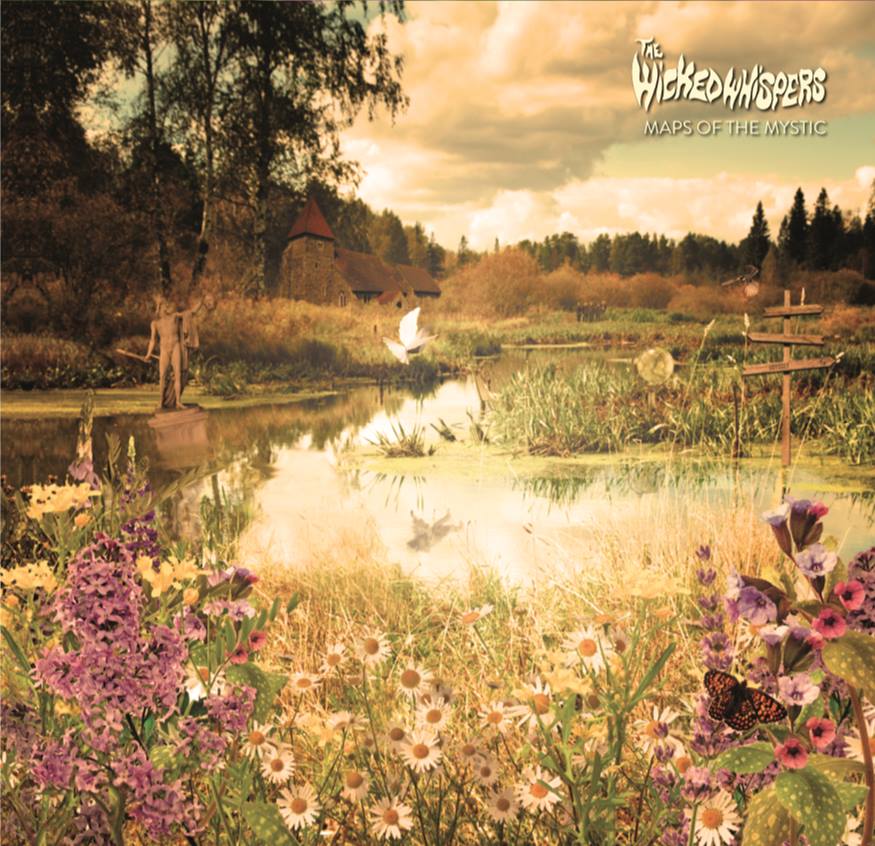 Long player, Maps of the Mystic's opener 'Chronological Astronaut' emphasizes mod soul grooves and is a great scene setter for the album themes of love and (unpretentiously) the meaning of life. Pigeon holing their sound is tricky – certainly Arthur Lee's Love are in the mix, maybe throw in a dash of the La's, jot of Byrds country and sprinkling of northern soul.
Mike Murphy's songwriting is particularly strong  – from the lilting melodies of 'Flying 'round in Circles' to ballad 'I'd Follow You Anywhere' that, if not a hit for The Wicked Whispers, could easily be reinterpreted successfully by a solo singer. 'Odyssey Mile' finishes Maps of the Mystic on an upbeat note with its Doors'y meets Lee Powers stomp highlighting the records great production. This is testament to the band and Mike Murphy's commitment to perfection.
Maps of the Mystic is available on gatefold 12″ Vinyl, CD with 16 page colour booklet or downloadable from iTunes, Amazon MP3 and more.
Further information:
http://www.electonerecords.co.uk/
http://www.thewickedwhispers.com/