Urban Records
By Jason Barnard
About 18 months ago The Strange Brew posted about Perugia Italy's Simon Francesco Di Rupo, aka The Soul Sailor, and his band The Fuckers. Their release at the time 'The Effects Of Getting Wilder And Wilder' that was a potent brew of classic rock, soul and psych rock.
Building on this success they've digged deeper down the 60s rabbit hole this time around with 'Multicolour Brain!' a blend of rocking tracks and reflective tunes echoing the psych madness of Kula Shaker with a mod-soul edge a la Ocean Colour Scene.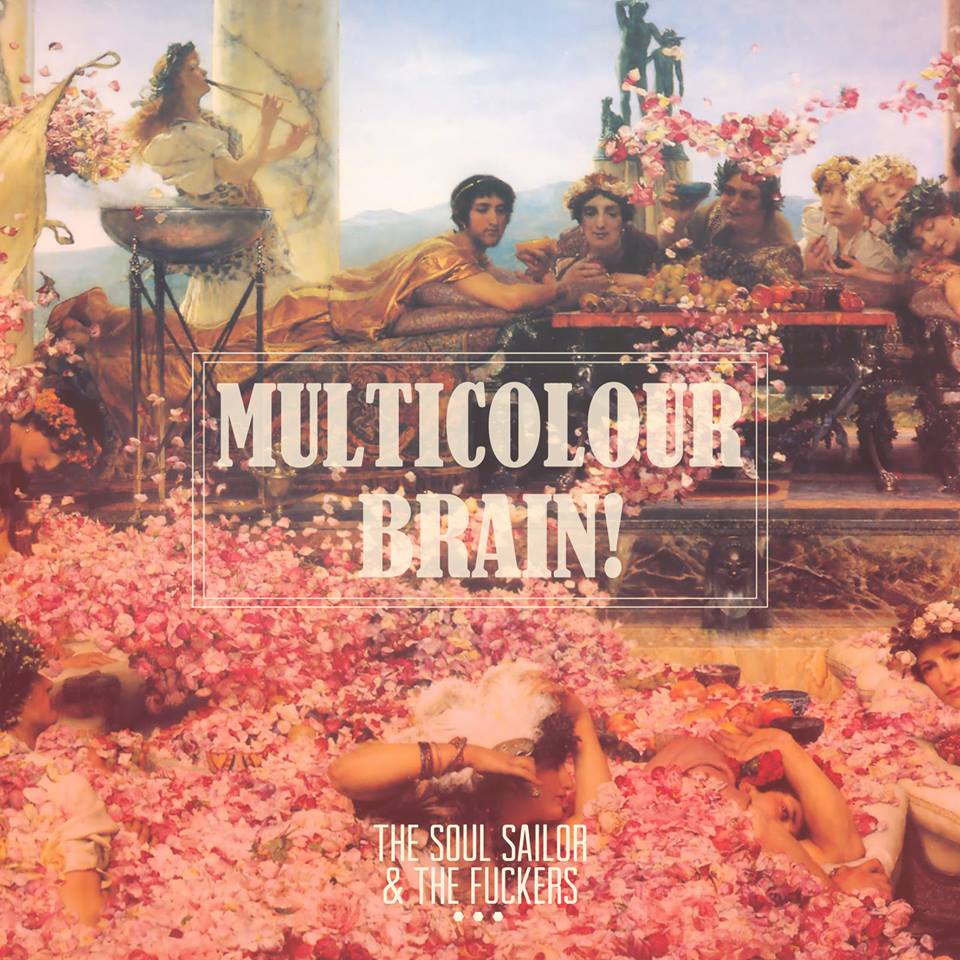 It's 10 tracks don't waste time finishing after a breathless 35 minutes. Typical of this is opener "Sad But True" that clocks in at just over one a half minutes but is jammed pack with 60s rock and mod licks.
At its core there's plenty of cool tracks, "She Came To Me La La" is a jaunty shuffling acoustic love song, "Sunny (Eyes of Pearls)" a Beatles Rain style number, my favourite 'Move Over' a gorgeous duet and lead single "Living In A Ballroom Scene" with its incessant riff lifting the mood.
[tubepress video=Y8MOZG_ZnDI]
Album closer "Democracy Is Just An Old Illusion" ends the long player epically, starting contemplatively before lifting a startling 1977 interview from John Lydon gradually building to a guitar laden climax.
Also noteworthy is the stunning album cover which is "The Roses of Heliogabalus" where the Emperor suffocated his enemies with petals after inviting them to a sumptuous banquet.
Again, there's huge ambition at play and more often than not The Soul Sailor meets his heady objectives.
More information can be found at:
http://www.facebook.com/pages/The-Soul-Sailor/
http://www.rockit.it/thesoulsailor1/album/multicolour-brain/24831