Anyone who's followed the music industry even relatively closely over the past decade knows that it's struggled to adjust to the digital age. Record labels and stores alike have folded, some have gone completely digital, and others are found a way to remain stable or even prosper. In the last of those cases, a big player in their success has been the vinyl record. If you've more than a passing interest in the Strange Brew, you'll have seen an increasing number of releases from vinyl record labels such as Fruits de Mer. That's right: not CDs or mp3 downloads but actual LPs, which continue to become more and more popular with each passing year.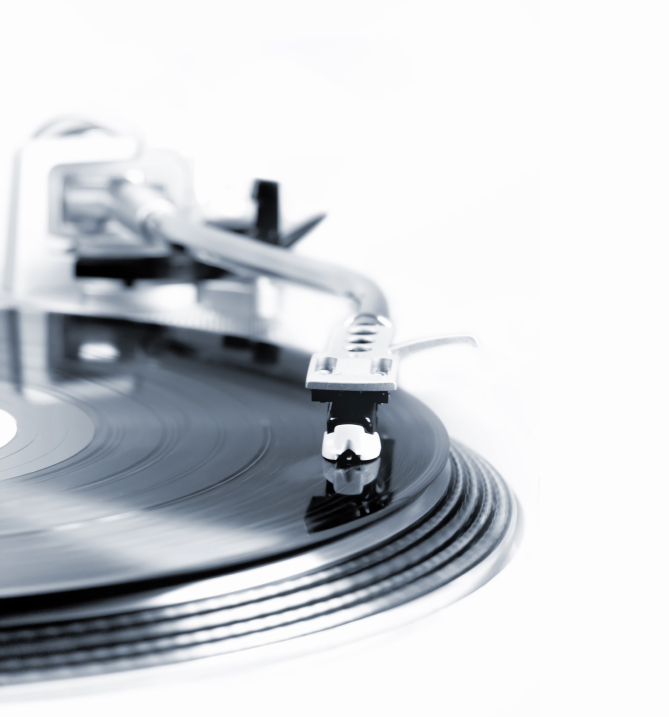 According to Vinyl Factory, 2013 is setting the standard for this resurgence in the purchase of vinyl albums. Mid-year sales are up 33.5 percent compared to last year. To put that in perspective, however, the 2.9 million LPs sold so far in 2013 only represent about 2 percent of the total albums moved (142 million).
A big reason for the increase in vinyl sales is Record Store Day. Launched in 2007, the all-day celebration of every vinyl (and other formats, too) has helped bring in new and old consumers alike with a gang of exclusives, re-issues, and super-limited releases from artists both modern and timeless from the past 50 years or so.
Given our focus on rock from the mid-'60s and early '70s, it's great to see that some of that era's biggest records and artists are still dominating the market. In fact, David Bowie's great new album, "The Next Day," is the best-selling record in independent stores so far this year. According to FACT, the album beats those released by the likes of Daft Punk, Atoms for Peace, and Nick Cave & The Bad Seeds. Not bad for Bowie's twenty-fourth full-length.
The White Duke also nearly topped the best-selling vinyl chart last year. According to UK Official Charts, his classic 1972 album, "The Rise and Fall of Ziggy Stardust," landed at number two in 2012. Not to be overlooked is the placement of Pink Floyd on that same chart. The seminal psychedelic rock outfit's 1979 release, "The Wall," was the tenth best-selling vinyl LP.
When it comes down to the numbers for independent record stores, sales have risen a very impressive 44 percent in 2013 in comparison to 2012. And just as vinyl sales are a small percentage of total music sales, the same goes for indie shops—they only make up about 3.2 percent of the market.
How people listen to vinyl and the ease of doing so is easier than ever, too. Sites like My Smart Buy offer a variety of USB turntables, which allow you to play the record directly or even rip it to your computer for later use. In compiling my podcast there are records that have still not seen a CD or mp3 release and these turntables enable me to listen to as well as share, gems from deep into the 60s and early 70s.
This is great news for music fans like me and casual listeners alike. Few music-related experiences can top the sentimental feeling of purchasing a vinyl LP and removing the packaging to gaze at the album art. And for those who haven't dipped into vinyl yet, it's once you start listening that you'll understand why so many people are taking to this previously thought to be dead medium.