For over fifty years, The Pretty Things have proudly, unapologetically and righteously scorched their own, unique trail through contemporary music. A half-century (plus) of the raunchiest white-boy rhythm and blues, of punch-ups, dazzling highs and epic struggles, of innovation and exultation, lauded by their peers, vilified by authority, a crucial influence on successive generations of acts.
The career of this epochal British rock 'n' roll band is justly celebrated by way of Bouquets From A Cloudy Sky, a lavish multi-media box set.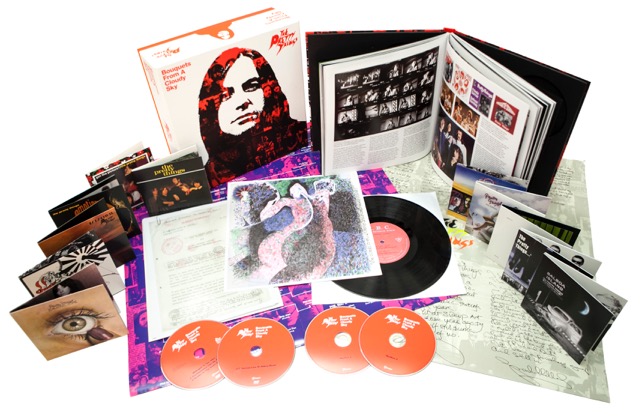 Band manager Mark St John interviews Phil May and Dick Taylor about their thoughts on the career spanning Pretty Things boxset of epic proportions.
BOUQUETS FROM A CLOUDY SKY will be released on Monday, February 23rd 2015 on the Madfish label (www.madfishmusic.com). Available to pre-order now at www.theprettythings.com /www.theprettythings.net
If you want to know more about this incredible band check out The Pretty Things podcast and interview here at The Strange Brew:
http://thestrangebrew.co.uk/articles/the-pretty-things
http://thestrangebrew.co.uk/http:/thestrangebrew.co.uk/the-pretty-things-podcast