Review by Jason Barnard
Esoteric Recordings have released two deluxe boxsets of The Move's first two albums, The Move and Shazam. Taken together both sets provide the definitive picture of the Carl Wayne years.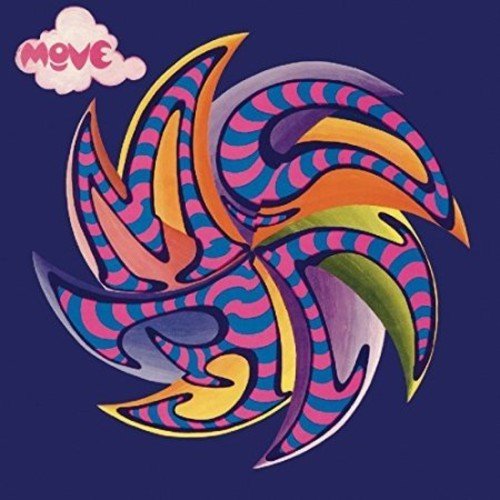 April 1968's self-titled debut took an 18 month span to record, and there are many magic moments although it's mix of styles occasionally clash. Roy Wood's pop perfection shines through frequently, take the hard edged psych of 'Yellow Rainbow' or pop gems '(Here We Go Round) The Lemon Tree', 'Fire Brigade' and 'Flowers In The Rain'. Roy's own take on 'Eleanor Rigby' – 'The Girl Outside', and baroque folk of 'Mist on a Monday Morning' are just gorgeous too. So why doesn't the album hang cohesively? The band retain old favourites like Eddie Cochran's 'Weekend' and The Coasters 'Zing Went The Strings of my Heart', tracks arguably more in keeping with '65 than '68.
What this new set does is give us the chance to hear rarer material from the period like the blistering freakbeat of January 66's 'You're The One I Need'. Accompanying singles and b-sides 'Night of Fear' and 'I Can Hear The Grass Grow' complete the picture. A special mention goes to 'Disturbance', an incendiary blast of childhood and teen darkness. The politics bating 'Vote For Me' is heavier still, blowing peers The Yardbirds out of the water.
The stereo mixes of their debut material arguably improve much of the original's muddy mix. Adding clarity we hear the tambourine on 'Kilroy Was Here' plus the synth and Tony Visconti's woodwind sparkle on 'Flowers in the Rain'. Of the BBC Sessions of the debut set, their cracking version of 'Morning Dew' is of particular note.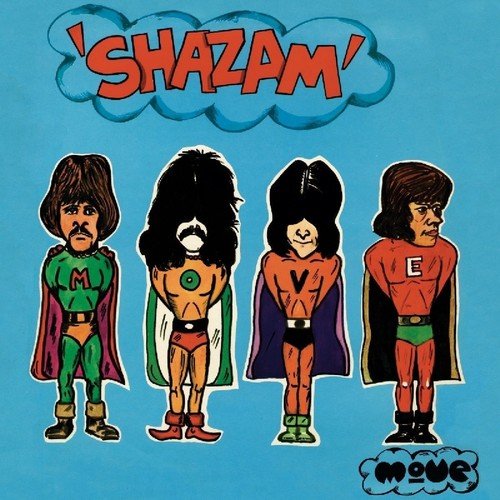 Their second album 'Shazam' is a more consistent album. The riff laden heavy 'Hello Susie' ages well, 'Beautiful Daughter' is still stunning and the extended remake 'Cherry Blossom Clinic' superior to the original. Of the covers on the album's flip, their remake of Tom Paxton's 'The Last Thing on my Mind', shows a stunning band performance.
The Move's other 1968 singles and their flips are added as bonus tracks to 'Shazam', 'Omnibus' and 'Curly' are quintessential Wood. 'Blackberry Way' surely represents Roy at his peak, a deserved number 1 and a track any band would marvel at. Out of all the bonus material across both releases 'Shazam's' extra disc is the most exciting. It opens with the demo of 'That Certain Something', a tour de force for Carl Wayne's heartfelt vocals. The BBC sessions then highlight that how they excelled with covers, with Goffin and King's 'Goin' Back', Paul Simon's 'Sound of Silence' and Todd Rungren's 'Open My Eyes' particularly sparkling.
Moving into the seventies with the addition Jeff Lynne and the departure of Carl Wayne, The Move would embark on a new chapter.
More information on The Move and Shazam is available from:
www.cherryred.co.uk/product/move-3cd-remastered-expanded-deluxe-edition
www.cherryred.co.uk/product/shazam-2cd-remastered-expanded-deluxe-edition