Review by Jason Barnard
Take a read… "The years of looking backwards time; the hours of looking forwards time. Your mantelpiece clock has nearly run down and there is no way to wind it again. Yesteryear is yesterday, as if the last thirty years were one long dream." I'm straight into The Luck of Eden Hall's 'The Acceleration of Time' long player!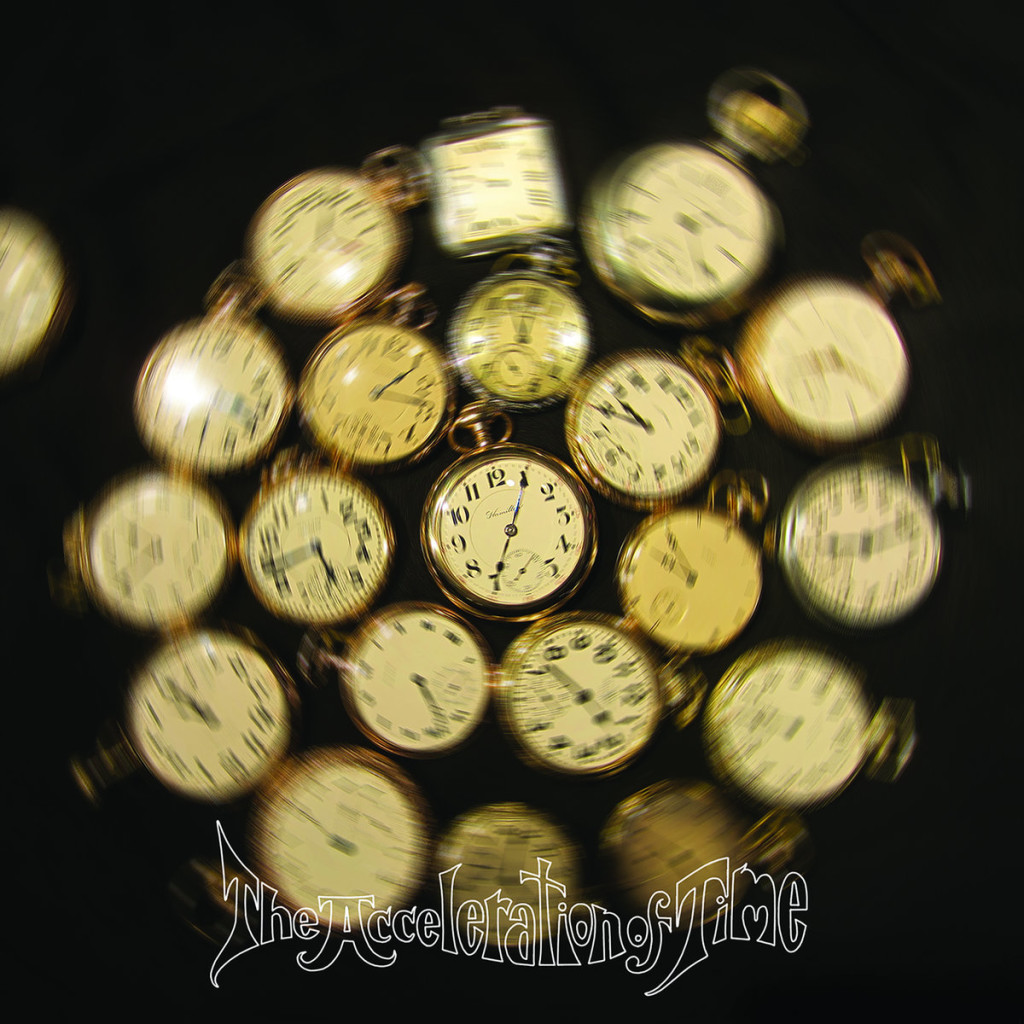 Opener 'Slow' kicks off with carriage clocks into a "I Had Too Much To Dream' style rocker,  conversely propelling the listener down the rabbit hole at dizzying speed.
'A Procession Of Marshmallow Soldiers Across The Clockwork Pudding' is the psych song you've had pounding around in your head for years but slips away as you enter the waking realm.
'Arthropoda Lepidoptera' then continues this theme with a powerful edge.
'White Caps In The Wind' floats the listener away building to a crescendo over an eight minute trip.
Closer 'A Man Of Conservative Style' brings Bowie, pop-psych, The Who and indie rock into a bloody great five and a half minutes.
A hugely ambitious double album by Chicago's finest.
Out 1 June, pre-order now in the formats: digital, limited Edition Double Vinyl LP, CD and (flying off the shelves) Limited Edition Pop-Up CD:
theluckofedenhall.bandcamp.com/album/the-acceleration-of-time
Watch out this summer for 'The End of The Lane' 7″ on Mega Dodo Records plus 'The Luck of Eden Hall Live at the Cromlech LP' on Fruits de Mer Records.