By Nick Warburton
In late August 1967, The Krew split with French singer Sylvie Vartan and landed a two-week residency at the Byblos Hotel in St. Tropez, which ran from 1-15 September.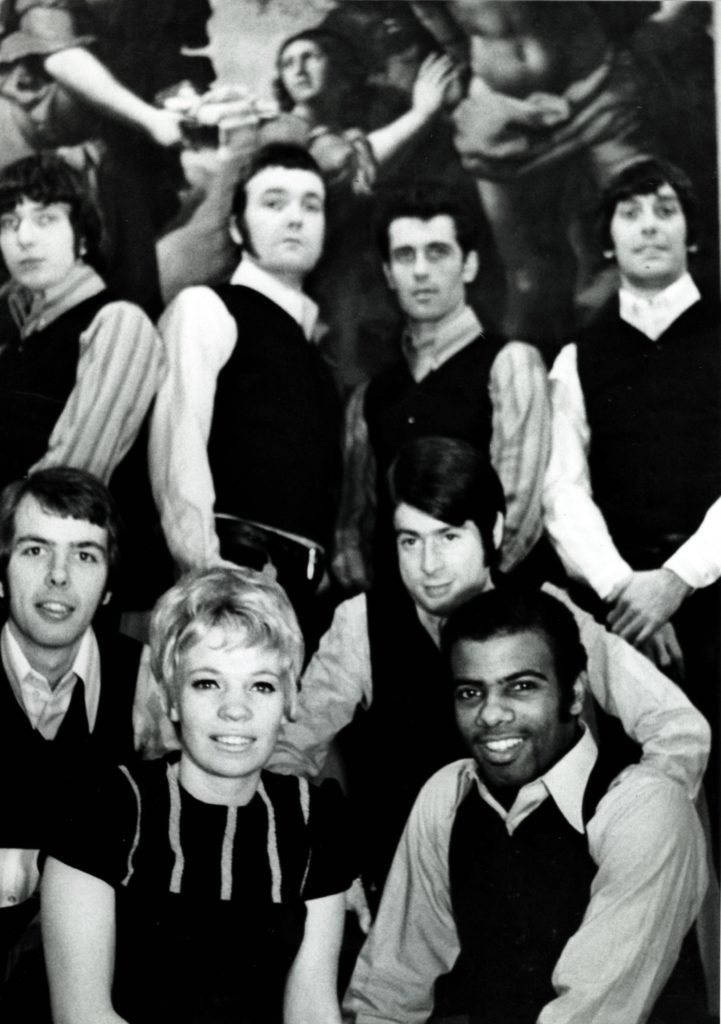 The Krew, Geneva, late 1967. Back row, left to right: Eddie Sparrow, Howie Casey, a South African organ player standing in, Archie Legget. Middle row, left to right: Ted Tunnicliffe, Iwan Roth. Front row, left to right: Barry St John (first pic with band) and Ernie Garrett Junior. (Photo courtesy of Eddie Sparrow).
Not long after, American DJ Emperor Rosko approached the musicians and offered a recording deal with the Major Minor label. With Vartan out of the picture, Howie Casey recommended his girlfriend, Scottish singer Barry St John (real name: Elizabeth Thompson) to front the band alongside Ernie Garrett Junior.
Originally from Glasgow, St John had first come to prominence with Archie Legget's former group, The Bobby Patrick Big Six but had dropped out during the early 1960s to embark on a solo career that saw her record a string of singles for Decca and Columbia, including the UK top 50 hit, "Come Away Melinda" in 1965.
Read more at: http://thestrangebrew.co.uk/articles/the-krew-part-2/