Review by Jason Barnard
Lisbon's Beautify Junkyards third album 'The Invisible World of Beautify Junkyards' continues to mine their unique path of pastoral acid-folk and shimmering electronica.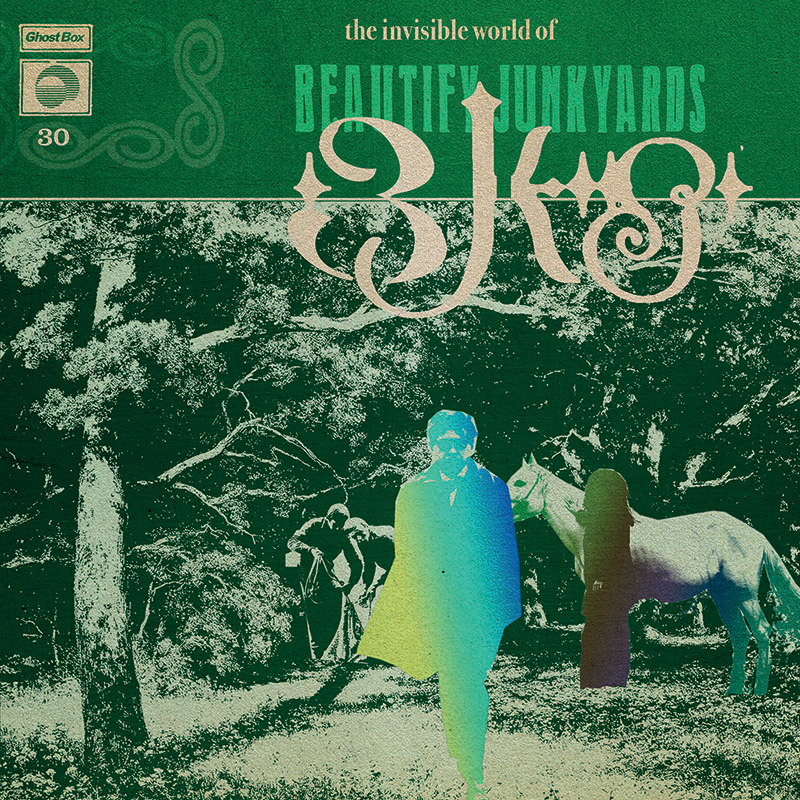 Much of this material is stunningly gorgeous – Rita Vian's vocals on 'Sybil's Dream' tied to a perfect shimmering backing is one such wonder.
Tracks like lead single 'Aquarius' and 'Manha Tropical' expand this palette with a more latin approach whilst retaining an otherworldly-ness .
The production and range of instruments is very adventurous recalling Mike Oldfield, typified by 'Golden Apples of the Sun' and 'Shelter'.
With the second half containing such jewels as 'Claridade' and 'Sorceress' matching the standard set earlier by 'Sybil's Dream', The Invisible World of Beautify Junkyards will an album that will live long in the hearts of the listener.
Available on LP, CD, & DL on Ghostbox on 9th March 2018.