Review by Jason Barnard
After being instantly impressed by The Graveltones' summer single 'Catch Me On The Fly', an incendiary molten slab of stripped heavy blues rock, I was interested to see if they could deliver 11 more sizzling tracks on the debut long player "Don't Wait Down". The answer is an absolute yes and demonstrates that the London based Aussie duo of Jimmy O (guitars/vocals) and Mikey Sorbello (drums/noises) should be around for years to come. Their ability to rock hard through scorching playing and enduring song writing shines throughout.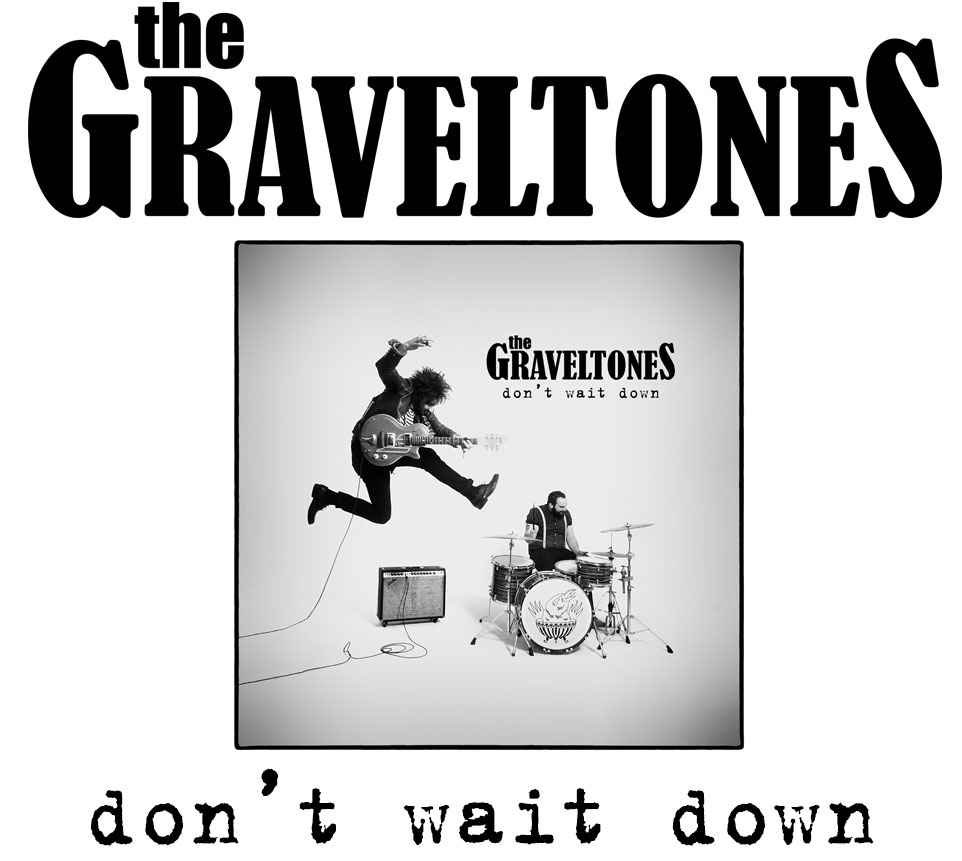 Opening like a bullet opener "Bang Bang" sets the template, with a  instantly memorable gravelly blues riff, Jimmy Page fused middle eight and possessed vocals. The album works great as a whole with its overriding theme arcing a doomed love affair – with tracks like "You're No Good" "Lightning Bolt" and Jimmy howling "Who's gonna love you when the money's gone" on "Money".
"I Am A Liar" takes things down a notch with a tender and raw piano ballad begging his love to come back. Penultimate number "Never Going Back" takes Robert Johnson inspired blues and blasts it towards a guitar laden Bond theme aping riff. And if that isn't enough, to come down the album climaxes with the moody epic seven minute "Six Billion".
[tubepress video=4jCrxhwvdJ8]
Just the exciting injection the rock scene has been waiting for. It will be a crime if these guys aren't massive in the coming months.
Released on 21 October 2013, Lagoon Dog Records