Cherry Red – Released 27 October 2014
I've had the privilege of getting an early copy of Suzi Quatro's new 4 CD career spanning box set. It covers her half century in the music biz and chronological collections can often highlight an artist's creative decline. But this isn't the case with 'The Girl From Detroit City' with many highlights among its eclectic 82 tracks.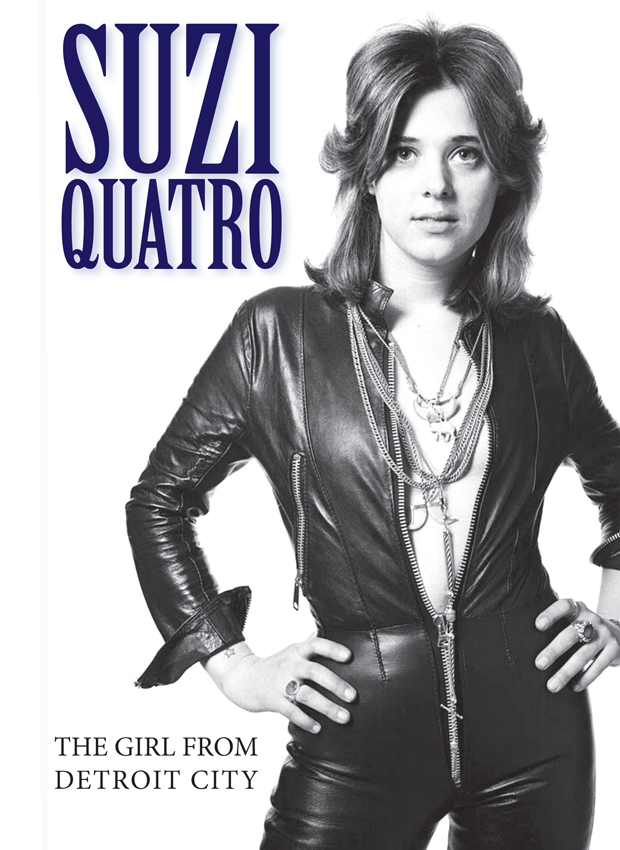 Disc 1 goes all the way back to the late 60s to Suzi's all-girl band, The Pleasure Seekers with the raw Detroit garage rock of 'The Way To Die'. The set then follows Suzi over the Atlantic with debut 'Rolling Stone' featuring Hot Chocolate's Errol Brown, before embarking on a string of Chinn-Chapman hits including 'Can The Can', '48 Crash', 'Daytona Demon' and 'Devil Gate Drive'.
[tubepress video=xYoogY-UGio]
But this is not just about the greatest hits, rocker 'Glycerine Queen' and mid-tempo ballad 'Michael' shows Suzi and partner Len Tuckey could match their glam-rock hitmakers. By the late 70s Suzi's sound had moved on but one listen to the soulful country styled 'American Lady' shows she still had 'it'. As we reach the 80s and disc two the production isn't always to my taste although 'Lonely Is The Hardest' and 'Hollywood' are favourites.
[tubepress video=mofn615RNU0]
Disc three takes us up-to-date. In fact the past 10 years have seen a creative and critical renaissance and there's plenty of space to hear the results. 2006's 'Back To The Drive' returns Suzi to her rocking best and her decision to cover Rhianna's 'Breaking Dishes' is inspired (do check it out). Disc four collects a host of unreleased tracks from the bluesy 'Curly Hair For Sale' to her elegant collaboration with Jeff Beck, a cover of The Eagles favourite 'Desperado'.
[tubepress video=Z_BwcazcM_o]
The set's title track is 'The Girl From Detroit City' which is also released as a single later this month. Written and produced by Mike Chapman, the song tells Suzi's story of her early days and journey to fame. It's a change in sound again, with an emotive production and heartfelt vocals. If this was her final track she could justly say to have finished on a high. However you get the feeling that there's much more to come from the girl from Detroit City.
http://www.cherryred.co.uk/shopexd.asp?id=4867