Recorded before his passing to the stars, Sendelica's superb Bowie cover 'Ziggy Stardust' sees a well deserved single release on Fruits de Mer.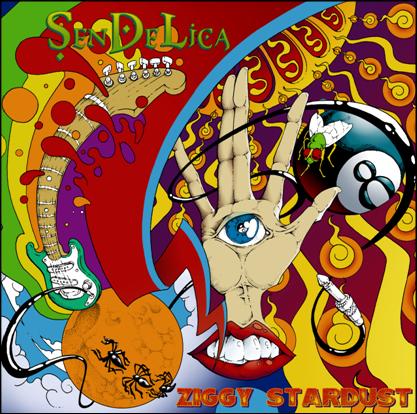 Moving away from this landmark song's rock edge and amplifying its spacier elements, Sendelica shine a light on 'Ziggy's' strength whilst being in tune with David's spirit. As a bonus the flip adds a sparkling remix, its ambient tone echoing 'Heroes', courtesy of Astralasia's Marc Swordfish.
Containing all the best elements of Bowie's sound, Sendelica's 'Ziggy' was one of the highlights of a last years Fruits de Mer fan only CD set of Bowie reinterpretations- it's great to see a wider pressing on colour vinyl.