With a CV to die for Michael Des Barres has successfully straddled the music and acting worlds for almost half a century. Already ahead of the curve by the early 70s fronting glam punk pioneers Silverhead he continued to release exciting, hip-swaying rock with bands Detective, Chequered Past and The Power Station plus his solo work.
After taking an extended break to act in countless TV and film releases Michael recently re-lit the touch paper to reacquaint listeners to authentic rock music with long player 'Carnaby Street' and live album 'Hot and Sticky'.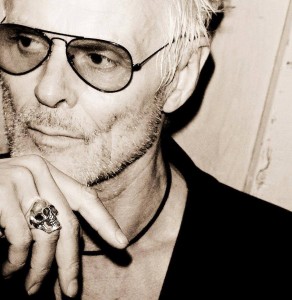 Michael Des Barres (from michaeldesbarres.com)
Michael spoke to The Strange Brew's Jason Barnard to put this all in perspective and share what's truly important in 2014.
http://thestrangebrew.co.uk/articles/rolling-with-michael-des-barres