Come and listen to the soundtrack to an idyllic summer of bells, flowers and tea drinking!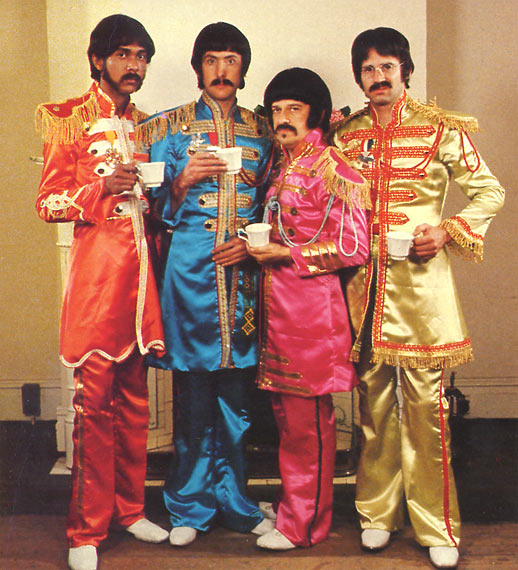 Welcome to our very first show at the Strange Brew HQ- dedicated to celebrating, promoting and listening to British rock music from the mid 1960s to early 1970s.
Each month we will bring a selection of tracks with a particular theme or genre- linking them all . Some you will know, some you may not but all are from the strange blossoming of rock music on UK shores in the pyschedelic era.
We'll shortly be providing you with the opportunity to subscribe to this podcast but thought you'd want a first taster by clicking on the player below.
Tea Drinking Show tracks:   
Kinks – Have a Cuppa Tea (Muswell Hillbillies, RCA, 1971)
Barry Booth – I'll Listen (Diversions, PYE, 1968)
The Smoke – Have Some More Tea (Single B-side to It Could Be Wonderful, Island, 1967)
Jason Crest – Teagarden Lane (Collected Works of Jason Crest, Wooden Hill, 1998 – rec c1968)
Fire – Man in a Teapot (Hens Teeth, Hen, 1994 – rec c1968)
Cliff Wade – Look at Me I've Fallen Into a Teapot (The Pop-Sike World of Cliff Wade, Edsel, 2001 – rec c1968)
Longboatman – Trouble and Tea (Syde Trips Vol.6, Tenth Planet, 1996 – rec c1966)
Dave Dee, Dozy, Beaky, Mick & Tich – Mrs Thursday (Single B-side to Last Night in Soho, Fontana, 1968)
Peter and Gordon – Sunday for Tea (In London For Tea, Capitol, 1967)
Tin Tin – Toast and Marmalade for Tea (Single A-side, Atco, 1970)
Donovan- Teas (Hurdy Gurdy Man, Epic, 1968)
The Iveys (Badfinger) – Storm in a Teacup (Walls Ice Cream Promo EP, Apple, 1969)
The Beatles – All Together Now (Yellow Submarine Soundtrack, Apple, 1968)
Spencer Davis Group – After Tea (Single, United Artists, 1968)
Majority One – Cigarette, A Cup of Tea (Majority One, Pink Elephant, 1970)
Kinks- Afternoon Tea (Something Else, Pye, 1967)
Blossom Toes – I'll be Late for Tea (We Are Ever So Clean, Marmalade, 1967)
Denis Couldry and Smile – Tea, and Toast Mr Watson (Single B-side to Penny for the Wind, Decca, 1968)
Cat Stevens – Tea for the Tillerman (Tea for the Tillerman, Island, 1970)
 Listen here:
Podcast: Play in new window | Download