By Jason Barnard
nick nicely will always be fondly remembered his ground breaking, genre busting, should have been massive pop hit "hilly fields (1892)".  However more critically, nick's releases over the past 30 years have redefined psychedelia, breaking free of the sixties straight jacket combining electronica with rock experimentation.  nick gave the Strange Brew a rare interview last year and promised more new material including the excellent "wrottersley road".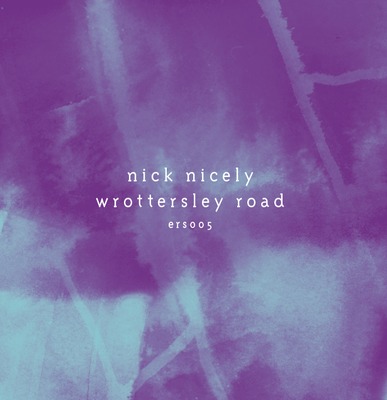 The Emotional Response label have now released "wrottersley road" in a rather splendid vinyl EP. It combines the original track that featured on his Lysergia album a few years back with some excellent remixes that extend and reinvent the track whilst retaining its essential core.
[soundcloud url="https://soundcloud.com/emotional-response/a1-wrottersley-road-clip-1″ params="show_comments=false&auto_play=false&show_playcount=false&show_artwork=true&color=cc6633″ width="100%" height="85″ ]
nick goes back to South London for the song's theme and presents his now signature washes of psychedelic ambience, numan-esque vocals and dissonant throbbing beat. The two remixes by The Invisible Hands and The Oscillation respectively, achieve the rare feat of twisting the track to enable the listener to hear the song with fresh ears but without being overbearing. They really do capture and expand the essence of the original production. nick continues to push the boundaries of psych and I heartedly recommend this excellent EP.
http://www.juno.co.uk/products/wrottersley-road-ep/481008-01/