nick nicely is one of the most innovative artists of the post-psych era, with his 1982 EMI single masterpiece "Hilly Fields (1892)" acclaimed by the NME as "the best psychedelic record since the '60s". Despite being admired by contemporaries Robyn Hitchcock and Andy Partridge, his singles brace of psychedelic electronica in the early eighties did not garner the commercial success they deserved.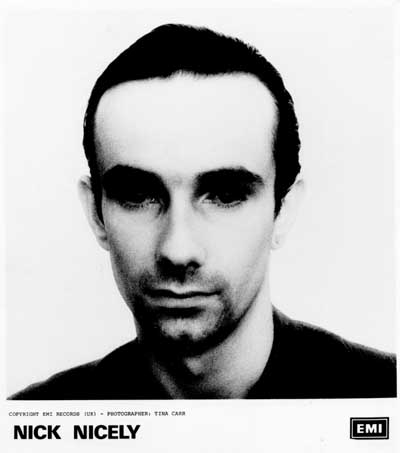 nick nicely EMI publicity photo c1982 (used with kind permission from
http://www.willem.to/nicknicely/pictinacarr2.htm

)
Later that decade, inspired by the second summer of love, nick embarked on a new period of creativity. Renewed interest was assisted by his repeatedly reissued "Psychotropia" collection, praise for his track "49 Cigars" from Noel Gallagher and support from psychedelic adventurers The Bevis Frond. Over the past few years he's collaborated with Unkle and  undertook a string of concerts including the prestigious Green Man and Terrastock festivals whilst releasing a reworking of "Hilly Fields 1892" and hitting a creative peak with the album "Lysergia".
nick gives Jason Barnard of The Strange Brew an extremely rare career spanning interview:
http://thestrangebrew.co.uk/articles/nick-nicely