Los Angeles couple Dan West and Azalia Snail of LoveyDove are hugely respected artists in their own right, from Dan's mod-psych band Sidewalk Society to Azaila's prolific lo-fi psych career. Together they've joined forces as LoveyDove, have a great new album out, and are currently on a tour across Europe. Before last night's show at Wharf Chambers in Leeds England, Jason Barnard caught up with them.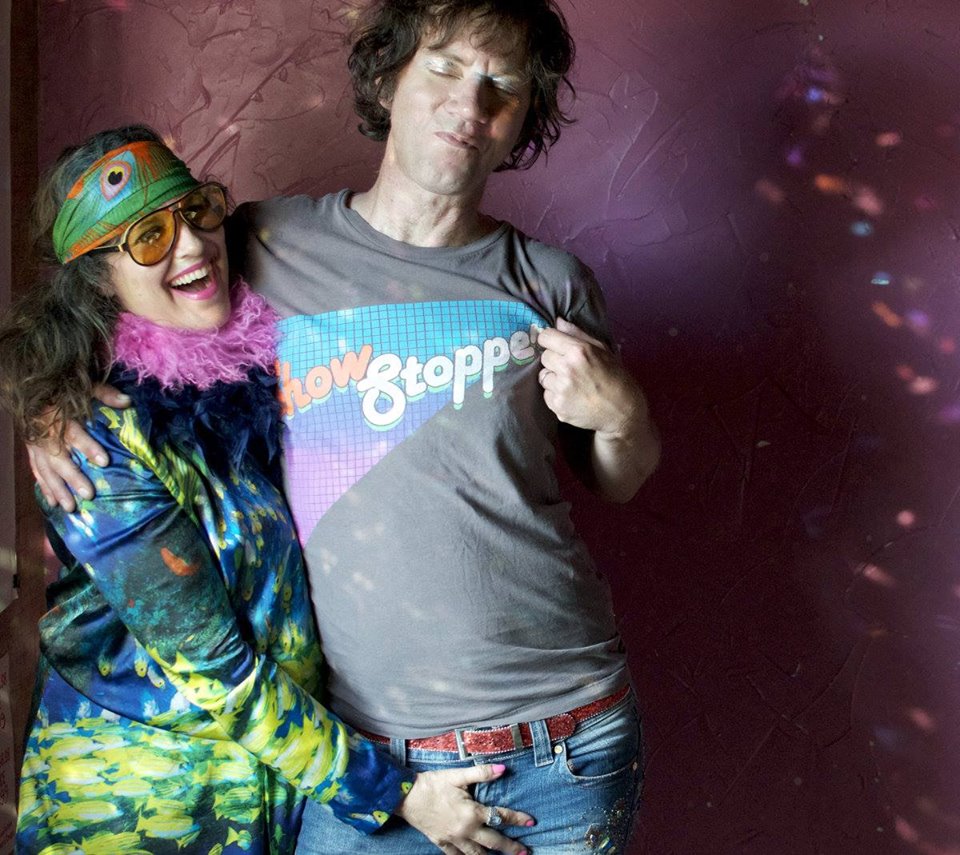 Jason: Together, you are LoveyDove. How would you describe your music?
Azaila: Melodious, electro, modern, rock.
Dan: There's also psychedelia and glam. It's a tapestry of all our influences.
Jason: How does it compare with your individual work?
Azaila: I think it's a good blend, I did a very low-fi off kilter pop but I have the same influences as Dan, old school soul, bubblegum pop, anthem rock from the 70s. The Kinks, The Troggs.
Dan: Psychedelia and orchestral pop – Scott Walker. The Hollies, The Zombies.
Jason: Is 'Showstopper' the first LoveyDove album?
Dan: It's the second, the first one came out at the beginning of 2014. It's just called LoveyDove and's on LAs Fine . For this one we did a joint release with Powertool Records of New Zealand and a Hollywood label called Records Ad Nauseum.
Jason: And you're now spreading the love across Europe!
Dan: That's the idea! We played in France and Italy last year but this time we've took in a bunch of new countries including the UK, Spain, Holland and Germany.
Jason: I saw on Facebook that you've gone around all the rock landmarks over here.
Azaila: The first thing we did in London was go to Muswell Hill. We did the Magical Mystery Tour in Liverpool and went to all The Beatles childhood homes.
Dan: I've never been to the UK so to be here it's reverential to see all those places.
Jason: So we're here in Leeds. Where do you go next?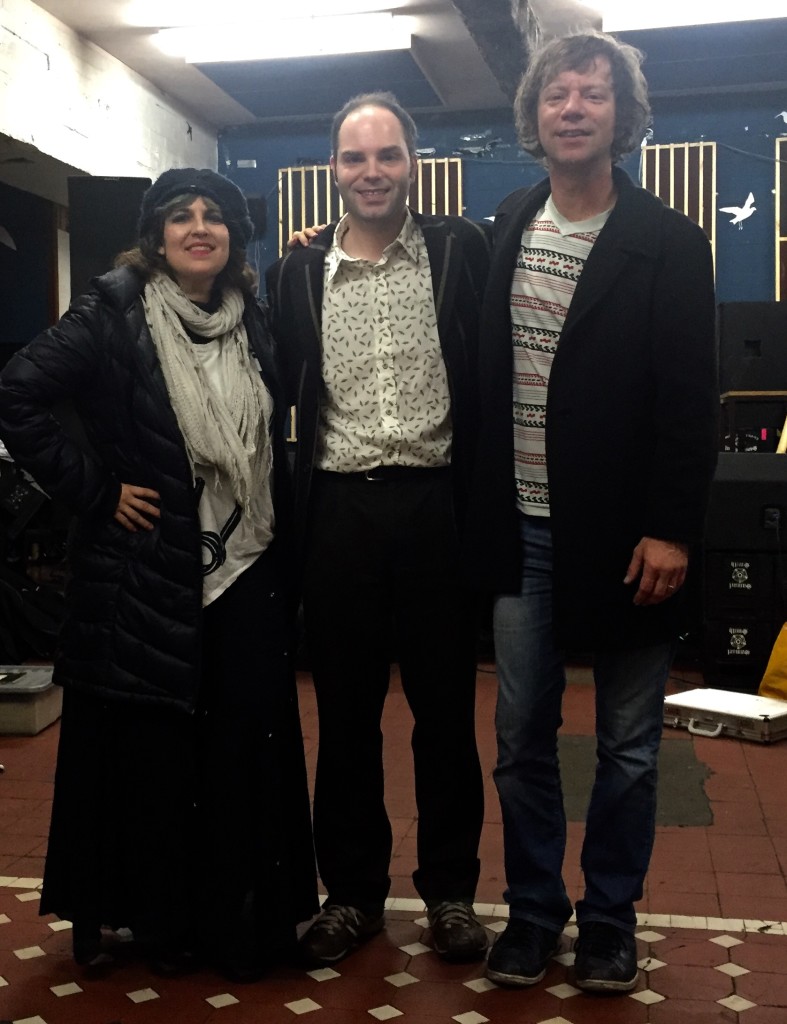 Dan: We're playing London and then on to Paris.
Jason: So after LoveyDove are you going back to your own respective projects?
Dan: I'm finishing my third solo album and then I'm recording more things with Sidewalk Society. We have more LoveyDove tracks that we'll continue to work on. All of it will keep on going when we're back.
Azaila: In LoveyDove we also have our Bernie Sanders song and we're going to do some musical benefits. We really believe in him. We also have an avant-garde free-jazz record called Snail Meets West on Union Pole which is based in Japan.
Dan: I play piano and Azaila plays drums. We started it as I teach at a home school and Azaila came in to see some of the kids perform and there was a piano and drum set up. We said 'Hey, let's play and see what happens and dedicate this to Ornette Coleman' – he'd just died. We went into the studio and did nine tracks.
Azaila: My sister happened to be in town and recorded it. She loves stuff like this. It sounds pretty good.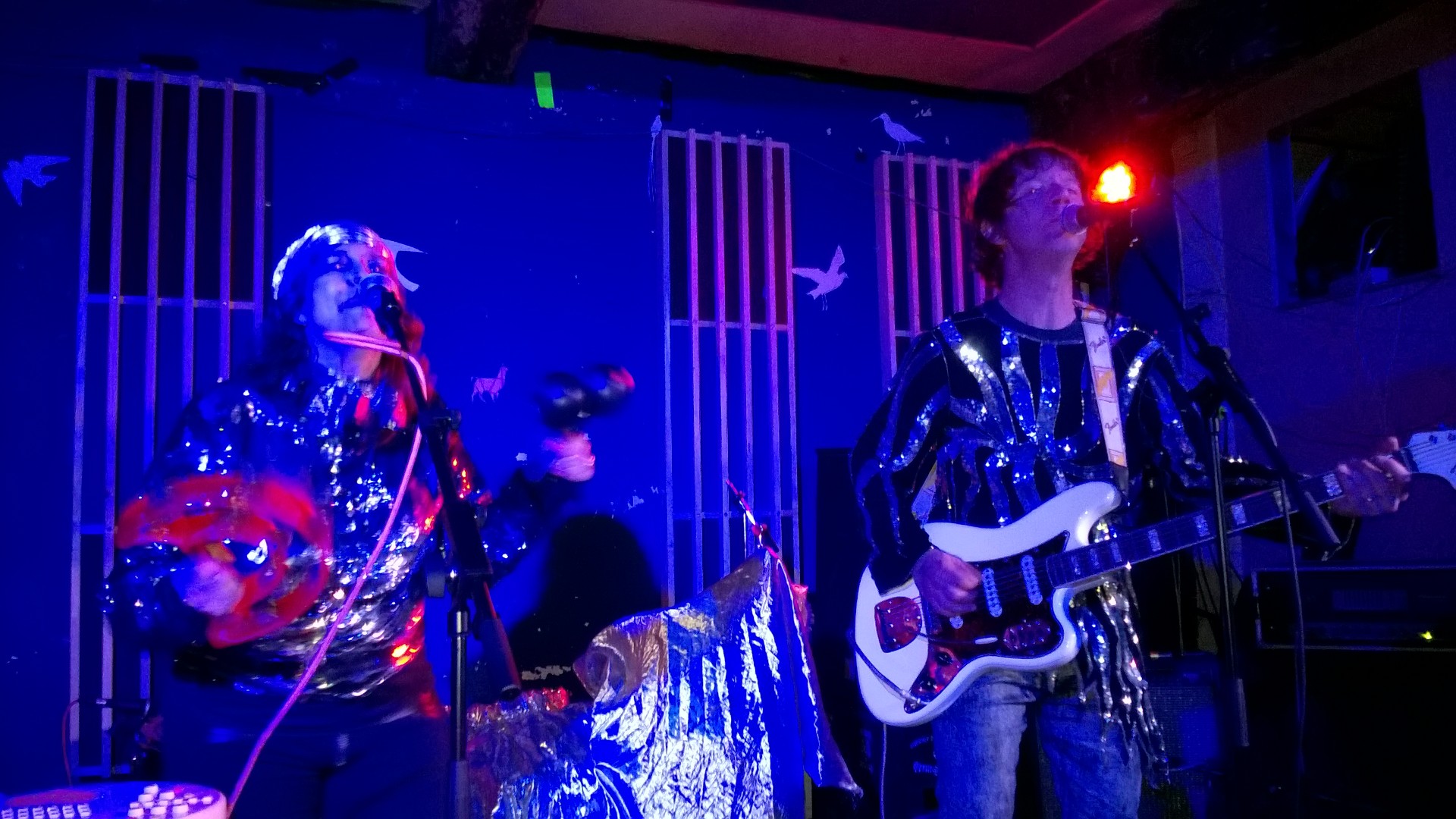 Jason: You've got so much going on. How do people connect with you?
Azaila: We're on Facebook, Dan West has his solo page and I have my Azaila Snail page. We're on Bandcamp, Instagram and Twitter.
Dan: There's lots of ways.
Jason: Thanks so much, it's great to finally meet you both. I'm really looking forward to hearing the show.
Azaila and Dan: You too!