David Wells compiler of a special new box set; Love, Poetry and Revolution, joins Strange Brew host Jason Barnard to take you on a journey through the British psychedelic and underground scenes 1966 to 1972.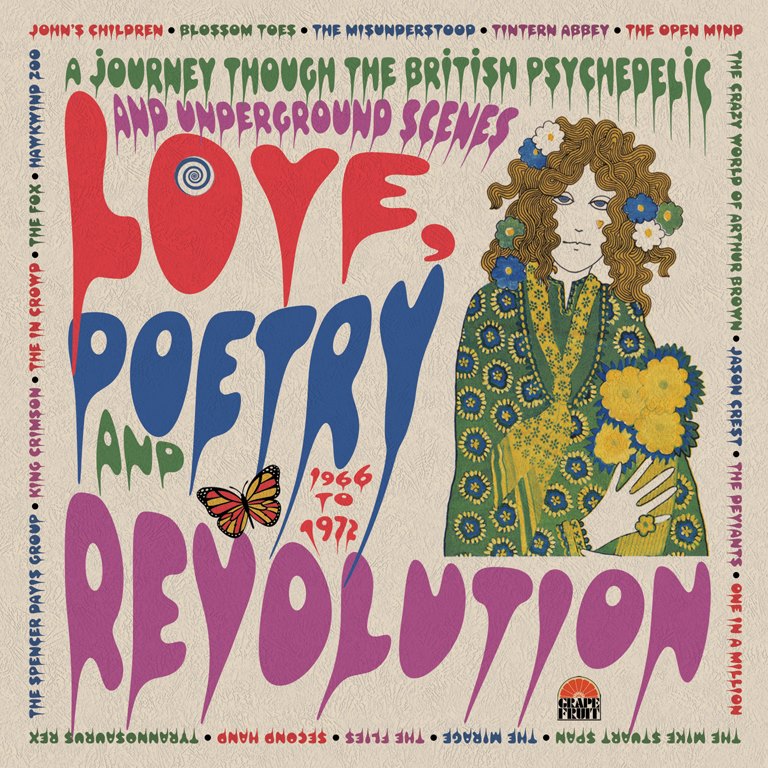 All tracks available on Love, Poetry and Revolution, Grapefruit/Cherry Red, 2013. Original release or recording date specified where applicable:
Deep Feeling – Pretty Colours (rec 1966)
The Mirage – Ebaneezer Beaver (rec 1967/8)
Mike Stuart Span – Second Production (rec 1967)
The Spencer Davis Group – Mr Second Class (Single A-side, United Artists, 1967)
Neon Pearl – Just Another Day (rec 1967)
Blossom Toes – I'll Be Late For Tea (demo) (rec 1967)
Infinity – Venetian Glass (rec 1969)
Mark Fry – The Witch (Dreaming With Alice, IT, 1972)
Octopus – Rainchild (Restless Night, Penny Farthing, 1971)
Shy Limbs – Love (Single B-side to Reputation, CBS, 1969)
Forever Amber – Bits Of Your Life Bits Of My Life (The Love Cycle, Advance, 1969)
Tintern Abbey – Busy Bee (demo) (rec 1967)
Crazy World Of Arthur Brown – Devil's Grip (Single A-side, Track, 1967)
Phil Cordell – Red Lady (Single B-side to Pumping The Water, Warner Bros, 1969)
Picadilly Line – Rosemary's Bluebell Day (rec 1967)
Bill Nelson – End Of The Season (Northern Dream, Smile, 1971)
Hawkwind Zoo – Hurry On Sundown (rec 1969)
Listen to choice cuts from this important new release; including rare material and previously unissued demo recordings from heavyweight underground bands to acts who failed to release anything during their lifetime.
Podcast: Play in new window | Download