Out now on RPM Cherry Red, this new double cd set captures the complete 1967 recordings of Georgie Fame at the apex of his popular success. As a new signing for the CBS, the label was determined to embed his solo stardom, leading to pressure to keep the hits coming which, at times, rubbed against his R'n'B roots.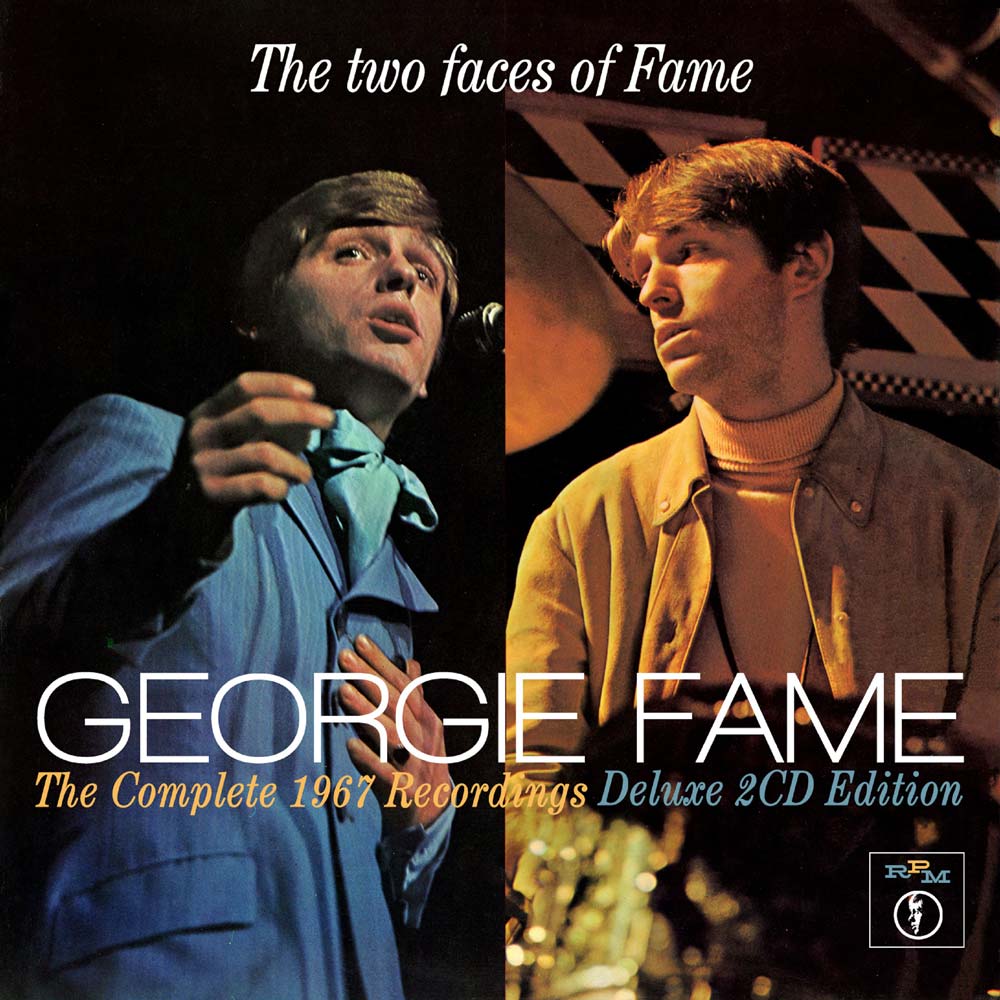 The core of this set is stereo and mono versions 'The two faces of Fame' album released in July 1967.  Side one is drawn from his March 1967 Royal Festival Hall concert, a show which was acclaimed at the time with Fame and his band running through superb set of R'n'B tracks predominately popularised by Ray Charles and Percy Mayfield. It's a huge shame that a venue better suited for classical music brought with it technical problems and much of concert was deemed unusable and has since been lost.
The second half of the LP was therefore studio based, with the core of these tracks recorded in an April Jazz quartet session. From Ray Charles on side one he turns to Chet Baker for inspirations with tracks like 'You're Driving Me Crazy' showing Georgie could more than hold his own against these American standards.
There's many bonus tracks to dig into, a mix of poppier tracks and rarities with much to admire. His first CBS single 'Because I Love You' and its b-side 'Bidin' My Time' successfully enthused a commercial edge with R'n'B – testament to his songwriting skills on both sides of the 7 incher.
Whilst the CBS driven chart topper 'The Ballad of Bonnie And Clyde' dominates attention the lesser known tracks and rarities have aged much better. The self-written soul of 'All I'm Asking' shows a much more sophisticated side whilst the unreleased material is full of surprises. Highlights include some choice covers – John Sebastian's 'Respoken', Procol Harum's then unreleased 'Conquistador' and his haunting rendition of Aaron Neville's 'Tell It Like It Is'.
So this new 1967 set not only shows the two sides of Fame, but the many sides of Fame:
www.cherryred.co.uk/product/the-two-faces-of-fame-the-complete-1967-recordings