By Jason Barnard
Fairground Attraction, now notable for the songwriting prowess of Mark Nevin and peerless vocals of Eddi Reader, are a band of contrasts. They were incredibly popular but produced music that cut against the grain of the late 1980s pop scene. They live long in the memory thanks to chart topper 'Perfect' and Brit Award winning album 'The First Of A Million Kisses' but whose core output was released in just over 12 months.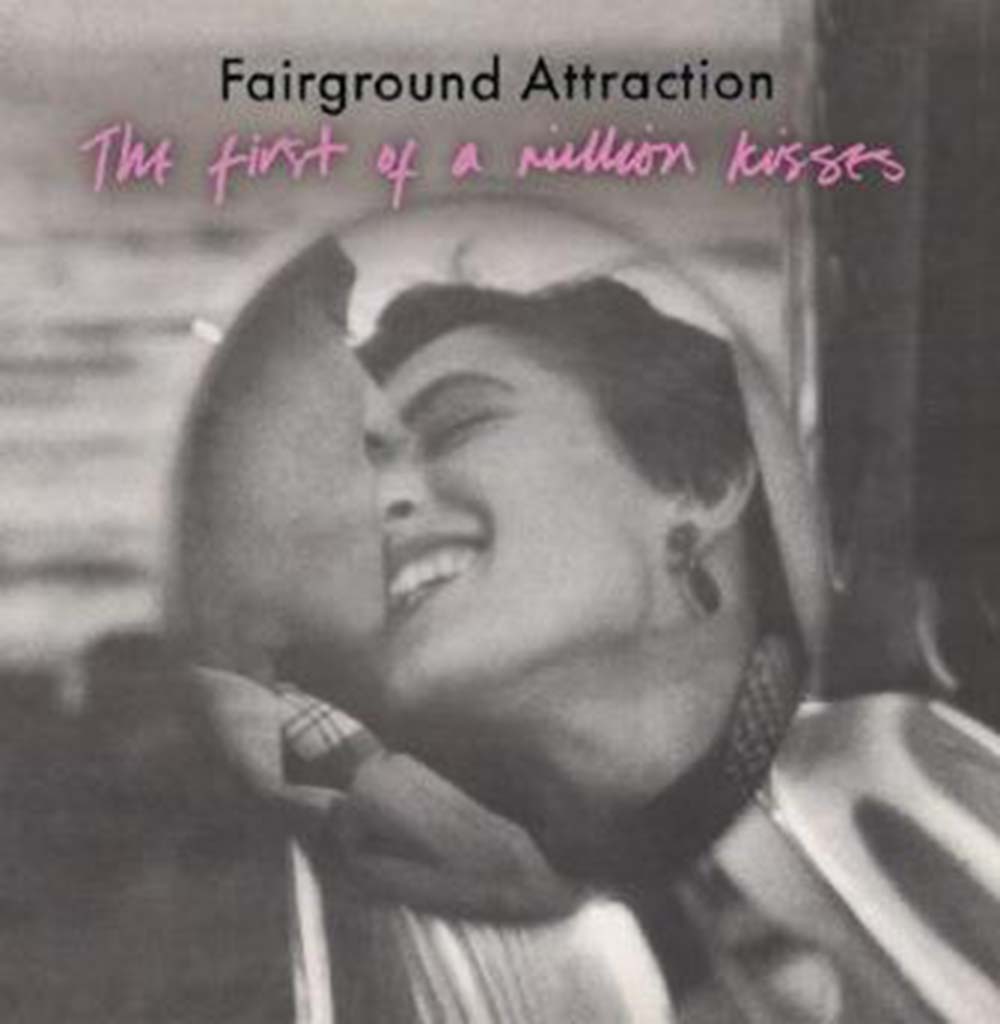 Mark previously explained to me: "I just wanted to do everything opposite to what was current as possible and didn't expect anything to happen with it except producing a record that I really loved. That's what I wanted to make. When it took off no one was more surprised that we where. We thought "What on earth is going on?!" We made this record that we though was indie, with a few hardcore devoted fans and ignored by everybody because it was so unfashionable. It flew against everything. It was very surprising."
This newly expanded re-release includes the classic album – unreleased demos for it plus ten tracks written for the never completed follow-up.
'First Of A Million Kisses' still sounds as great today with tracks you may have forgotten such as 'The Wind Knows My Name', 'Whispers', 'The Moon Is Mine' and b-side 'Mythology' shining through.
Of special interest will be the second CD that comprises tracks from the rare 'Kawasaki Live in Japan 02.07.89' album – songs that didn't see an official release. It's interesting to hear their version of tracks that Mark would eventually record with Brian Kennedy as Sweetmouth (a lost classic that's well worth seeking out). This live material includes some of Mark's best songs – 'Dangerous' and 'Broken By A Breeze', tracks that were also revisited on Mark's excellent solo album 'Beautiful Guitars'.
Mark said of 'Broken By A Breeze': "It's probably my favourite song of all and I've always thought it should be up there with 'Perfect'. If the Everly Brothers or the Righteous Brothers had done it, it would have been one of those songs that everyone slow dances to at the end of a disco in the old days."
With sleeve notes from Mark and Eddi shining a light on the period, this edition is now the definitive Fairground Attraction release. It sweeps away the various budget releases since their split, and finally does this fine band justice.
www.cherryred.co.uk/product/the-first-of-a-million-kisses-expanded-edition