Review by Jason Barnard
Crystal Jacqueline's superb Floyd cover, 'Grantchester Meadows', featured on the recent Fruits de Mer Podcast, so it's timely that it forms part of her forthcoming album 'Rainflower' available on Mega Dodo Records. Like her previous long player 'Sun Arise' intersperses a few choice reinterpretations of vintage material; however new material is the focus again, written and produced by Icarus Peel.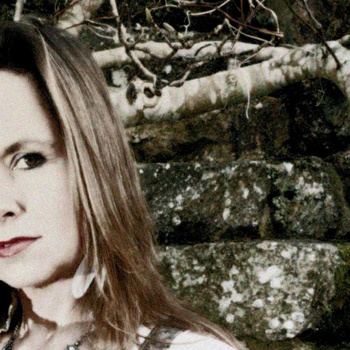 This modern take on 60s/70s influences works well throughout and Jacqueline's voice consistently enchants the listener. Highlights include the acid-folk tinged 'Winter Deep / Dress of Winter Lace' recalling a Gathering The Mushrooms outtake, 'Daisy Chain', a war tinged 'Dandelion Seeds' plus the sultry psych of 'Strange Bloom'.
The album's title track 'Rainflower' is a memorable acoustic number recalling Nick Drake, with the moody closer 'Again… Dragonfly' providing a fitting climax.
Rainflower is released on 25th May as a 180g LP the first 100 of which come with an A5 postcard and scented rainflower petals. Also available as a limited edition digi-pack CD featuring the bonus track 'In My Chair'.
Crystal Jacqueline and The Honey Pot launch 'Rainflower' at the Half Moon, Putney on 24th May as part of the Fruits de Mer and Mega Dodo 'Games For May' extravaganza.
Rainflower can be purchased here:
http://megadodo.bandcamp.com/album/rainflower
If you like this you'll also love her other release: 'Crystal Jacqueline & The Honey Pot; Electronic Memory'. It's a splendid 60s style jaunt, encapsulating the best sounds from the original technicolor era:
http://megadodo.bandcamp.com/album/electronic-memory