Local Underground Records
Review by Jason Barnard
In July 1969, as Beau, Trevor Midgley released the very first single on John Peel's Dandelion Records so it's fitting that his new release is to support Dandelion Radio, a station inspired by the great man's legacy.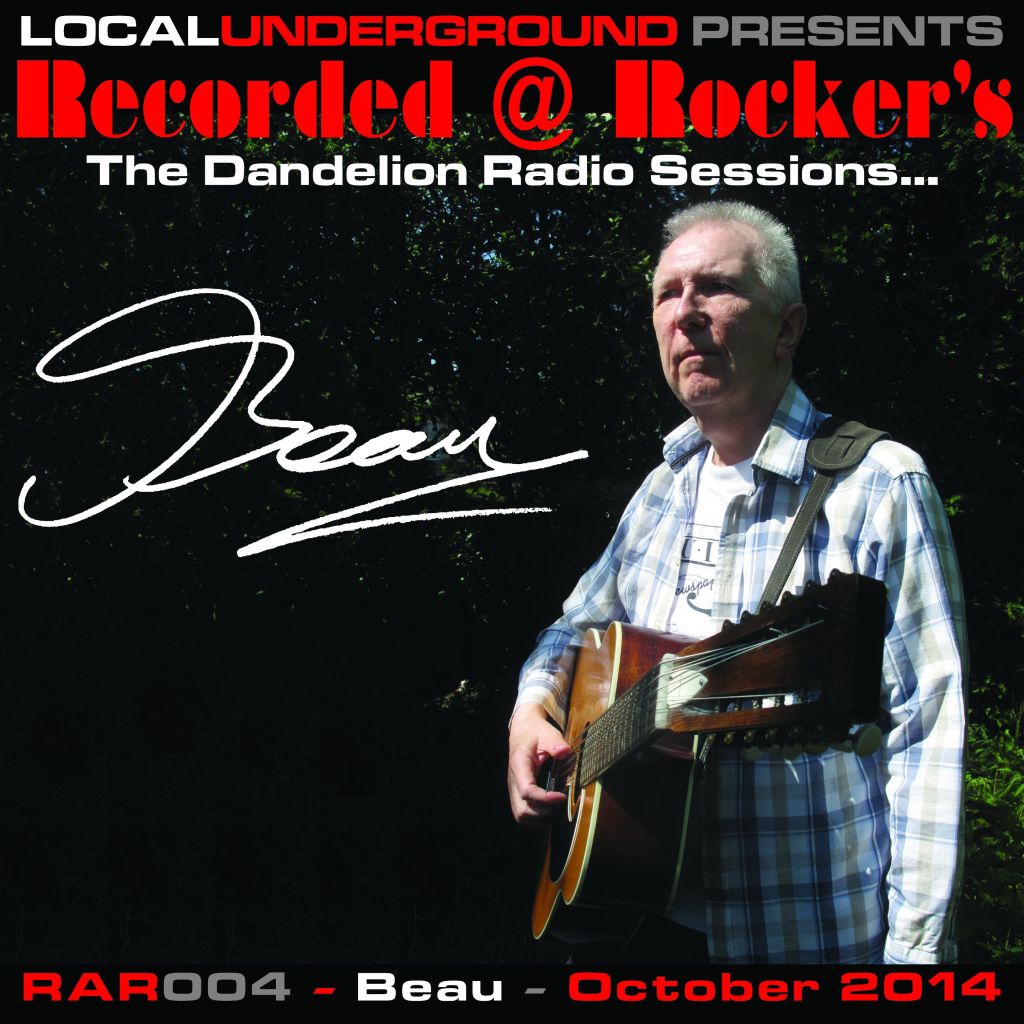 This download mini-album is of Beau's recent "live-in-the-studio" session and are re-workings of tracks he's previously produced in a band setting. If you're familiar with Beau, as you'd expect stripping back these 6 songs to just his trusty 12-string is always going to work.
Opener 'The Night Before Trafalgar' is a case in point, the original version had a slow eerie experimental sound. Whereas 'Filters' when it was first recorded had an electric guitar jazzy feel. Both re-recordings in this new folk format will play particularly well to his core audience.
'Reflections' finishes the mini-album on a poignant note.  Beau's pro-peace message is as timely as ever.
This mini-album is available at a nominal purchase price of £2, with all proceeds going towards the ongoing running costs of Dandelion Radio.
http://localunderground.co.uk/album/recorded-at-rockers-beau