Chad and Jeremy present a treasure trove of unreleased material with the release of 'All Good Things… The Unheard Chad & Jeremy'. The 70 tracks start with their first ever live recording in 1963, the classic 'Yesterday's Gone'. The box set then takes the listener on a journey through four hours of unreleased outtakes, unheard rehearsals, home demos, and rare live performances.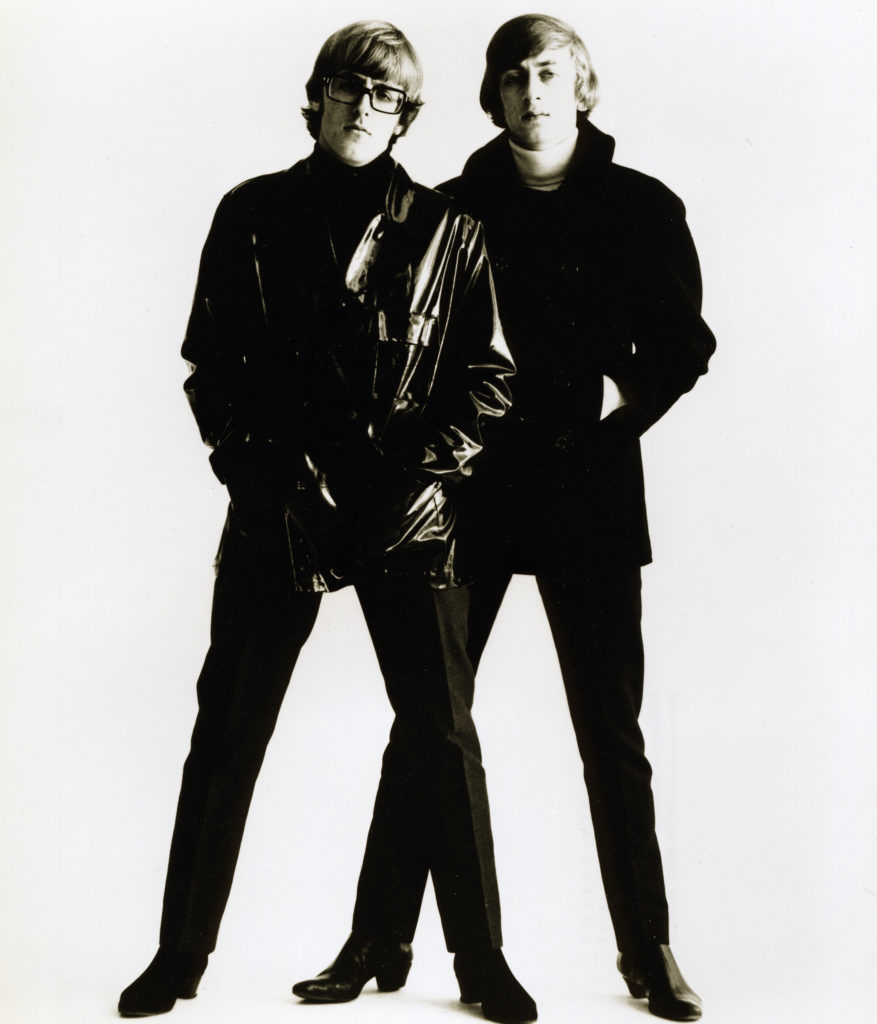 The artwork takes its inspiration from different periods of their career. Disc One is takes an Ember Records theme – Chad and Jeremy's original UK label. Highlights include the first take of 'Donna Donna' (a 'Sing for You' outtake) – a great showcase for their trademark harmonies. Also notable is Chad's touching 1972 song for Jeremy's newborn daughter, 'Happy Birthday Little One' highlighting the bond between the duo. The 5 tracks making up the 1974 reunion sessions are all superb, especially 'Carmen Miranda'. Chad's 1975 demo with Curt Boettcher – 'Coming On To Rain', and 1978 demo 'Lullabye For My Children' shows his songwriting chops were undimmed.
Disc two moves into the 1980s with its artwork inspired by Rocshire Records. It starts with some more excellent demo's – including Chad's 'Poem',and Jeremy's 'Zanzibar Sunset'. The early 1983 take of 'Dreams' digs out a lost gem. We get to hear the demo's for the unmade second Rocshire album – 'Farewell Dr. Livingstone' being my highlight.
For disc three, the Electric Paintbox style is used to bring us up-to-date. Showcasing their renaissance through touring is the live material here, including a charming cover of John Lennon's 'If I Fell', their own 'What Do You Want With Me' plus a stripped down 'Pipe Dream'. The demo's present more riches especially Jeremy's Bottom Drawer Sessions demo of 'That Will Be That'.
This 3CD set is limited to only 300 signed and numbered copies, and is packaged in an 8×8″ hardcover colour photo book of rare and unseen images from across the decades, with two bonus 5×7″ photo cards exclusive to this release.
'All Good Things…' is available on The Chad and Jeremy fall tour beginning October 10th, and online from November 10th: chadandjeremy.net