Tony Klinger's 50 year career has straddled the world of film and music, highlighting the symbiotic relationship between the two art forms. Of particular note is his work on Deep Purple and Roger Glover's 'Butterfly Ball' and The Who's 'The Kids Are Alright'. Speaking to Jason Barnard, Tony vividly recalls his time working across both industries.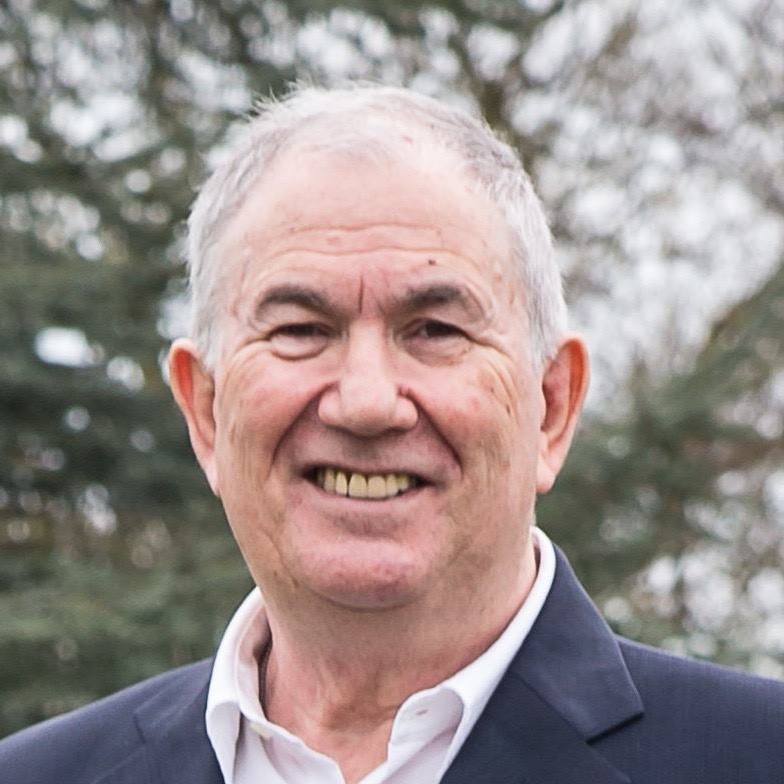 So how did you get first involved in film making and music side of things?
At 17 I was working on the Avengers TV series and I met Mike Lytton. We started making films by borrowing and acquiring equipment where we could. Together we made three films.
For 'The Festival Game', I could only get finance for the film if we got bookings on the then huge Rank cinema circuit and their chief booker George Pinches if it had a jazz soundtrack. He loved jazz and the only big time jazz guy I knew about was Ronnie Scott because his club was near to where my dad used to have a nightclub in Soho. In my naivety I just went up to Ronnie and offered him £600 for him to score the film and his and his band to play it. He said that wasn't enough for a night's work, let alone a soundtrack [laughs]. Anyhow I managed to convince Ronnie and I even interrupted the recording session to get the music how I wanted it. Ronnie said "You bloody conduct us then!" I was only a kid and knew absolutely nothing about jazz but I did have a go and I guess they were laughing at me but they did us proud.
So you were involved with the soundtracks of your films at the start.
I was co-producer, director and writer for a feature length documentary called 'Extremes' with the same partner, Mike Lytton. It was about British youth, lifestyles and drug addiction. I managed to get a band to do six tracks for the soundtrack for £300. However the band was even poorer than us and was constantly stoned. They couldn't record the music because they were so stoned. They said that they didn't get a buzz after watching cuts of the film. Eventually when they were not so stoned they got a buzz and gave us the tracks. They were great. At the same time their van and drum kit were about to be repossessed as they couldn't keep up with the repayments. Their manager called up and asked if we could pay another £600 to have a half share of the music publishing for those songs. However, our weekly salary was averaging about £10 a week so we went to our financier and distributor Barry Jacobs at Eagle Films for the extra money. He threw us out! The band was Supertramp and the tracks formed about half of their album, 'Crime of the Century'.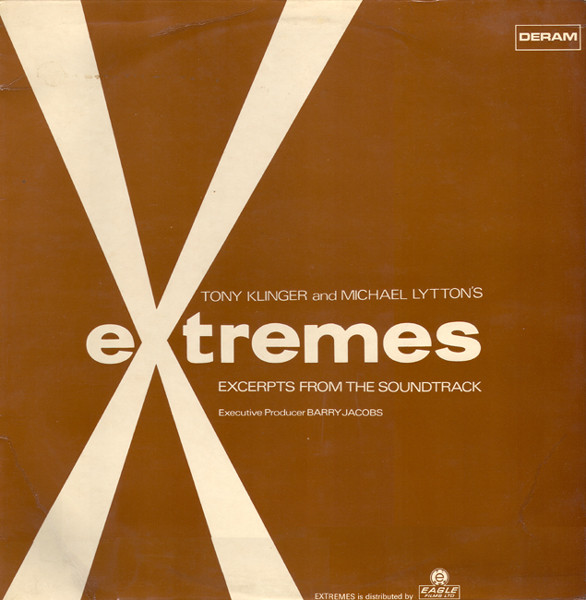 'Extremes' won Outstanding Picture of the Year at the London Film festival. I was in my early twenties, incredible to think really.
You famously worked on the 'The Butterfly Ball and the Grasshopper's Feast' film.
I was commissioned by John Coletta, Deep Purple's manager to do 'Butterfy Ball'. The music was by Roger Glover and was based on Alan Aldridge's book. By now I'd had quite a lot of experience film making but was still only about 24 and wasn't strong willed enough to walk away when I should have done. The budget was over £60,000. The concert with the musicians was to be filmed at the Royal Albert Hall with additional filming on location and in the studio to follow. The costumes were to be very expensive and elaborate. We had a lot of dancers due to rehearse in preparation. One day before we were due to start filming, while I was conducting dress rehearsals, I was told the budget had been drastically cut, to 16,000 pounds, and we couldn't film Vincent Price, we no longer had permission to use the poetry or film the rehearsals. It was like getting hit on the head with a hammer, over and over again!
I should have left but I wanted to complete the film. The costumes ended up being hired from fancy dress, friends performed rather than notable actors. We had to stick to the 90 minute length as that was in the distribution deal. There were a lot of disagreements within Deep Purple's management which probably led to the finance problems. Roger Glover didn't know what was happening and I think he just saw me as management. A lot of people say to me that they love the film, despite the problems it had and I'm glad I finished it. I also made the 'Deep Purple Rises over Japan' film.
How did you get to work on 'The Kids Are Alright' was it to provide professionalism for Jeff Stein?
 No, Roger Daltrey and The Who's manager, Bill Curbishley wanted me to direct the film. I had previously worked with Roger on promotional films for his solo album, One of the Boys. It was agreed that I would write and direct.
John Coletta had previously asked me to do a retrospective of Deep Purple, which was never completed, so I had notes on how I wanted a rock and roll film to be. I then researched potential Who material that could be included. It was a similar concept but much stronger because the Who were fascinating to me in a way that Deep Purple weren't.
However, and I didn't know anything about this, a few years earlier Pete Townshend had signed a letter from a young American guy who was a fan of the band saying that if ever there was going to be a film about the Who he could direct it. That kid was Jeff Stein and he had compiled a 20 minute reel of film clips and interviews of the group. To me that committed them to working with him as he had signed a commitment first despite the fact that we both had contracts of one type or another. However they told me that the film's funding was dependent on me not walking away but sticking around to produce it and ultimately I agreed to carry on.
I assume in the pre-internet days finding and tracking down footage was difficult.
 Jeff and I personally had to go over to TV companies in the UK, America, Germany and France to get the footage and agree deals.
At the same time, 'The Kids Are Alright' was very difficult to make given the range of personalities involved.
There were two camps in the band. As people making music and films are creative, you're working with geniuses, hangers on and clowns. It was my experience that made me write the book 'Twilight of the Gods' about the making the film. Despite 'The Kids are Alright' being a nightmare to make it came out great.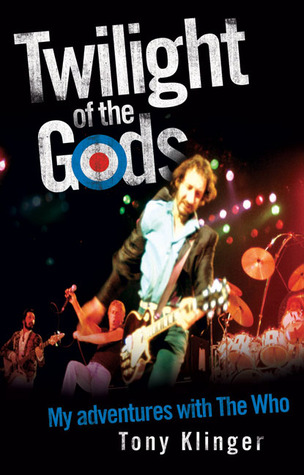 I sent the draft of 'Twilight of the Gods' to The Who for their permission as it was warts and all. I was prepared not to publish and respect their wishes. They approved it which says a lot of good things about their honesty and guts and it's incredible that I am invited to Who conventions to talk about it. Fans mouth back the words from 'Twilight of the Gods' and despite my fears it has been very well received. I wrote it for all creative people to better understand how art, creativity and business intersect, across music and film.
What was Keith Moon like in this period? It must have been poignant watching back the tapes given he died whilst making the film.
Yes. We shot his scenes first as we knew he couldn't go on that way. It was an excess of everything. But what could we do? He was killing himself and not so slowly but was hugely funny with it. We went to his house in Malibu and he'd drink to excess even though me and the film crew were over to film. He drank a bottle of brandy for breakfast at 4pm. That was to slow him down a bit from all the coke he'd been doing.
So bringing us up to date, what are your current projects?
The phone stopped ringing for a year about 15 years ago, but now I'm as busy as ever!
I'm working with an old friend of mine, song writer David Courtney, on a new theatrical musical called 'The Show Must Go On'.
I'm producing and writing the feature film, 'Just a Boy' about Richard McCann whose mother was the first victim of the Yorkshire Ripper serial murderer. Richard was about five or six. His family were very troubled whilst he was growing up but Richard, despite a very tough and rocky road triumphed over this adversity. It's a very uplifting story of what you can achieve against all odds. If you make decent honest films with great stories like this they will continue to resonate over time.
I also have another novel out 'Under God's Table' about two boyhood friends from Iraq, one an Arab, another a Jew. They became deadly enemies. This follows my first novel, 'The Butterfly Boy', which was published a few years ago.
Tony, it's been great to speak to you. What I've learned is how closely intertwined how the arts are, especially music and film.
What music gave me was a canvas on which we could paint our stories onto film. It remains a signature of everything I do. My passion for this seems to have led to many of the music projects I have been given whilst working in the film industry. I have always strived to have great music even when there's been little budget. Even the play that I am currently working on which we just premiered has a great soundtrack.
Follow Tony Klinger
https://www.facebook.com/tony.klinger 
More information on Just A Boy can be found at
With thanks to Ricky Barnett for his help.
This post does not allow comments