Tír na nÓg , the songwriting duo of Leo O'Kelly and Sonny Condell, were one of the leading lights of the early 70s folk scene. Releasing three albums and touring with most of the key acts of the time their music was met with critical acclaim and an enduring fan base. Crucially however, are their songs. A marriage of equals Leo and Sonny both wrote tracks that reflected their varied musical influences.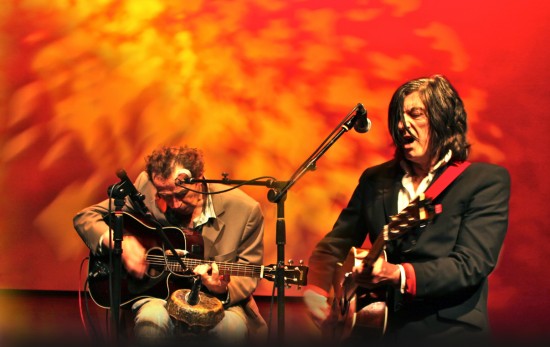 Tír na nÓg – Sonny Condell (left) and Leo O'Kelly (right)
After breaking up in the mid-70s they are now recording new material and touring, playing ageless tracks old and new. Just one listen to "Two White Horses", "Strong In The Sun" or indeed new EP "I Have Known Love" and you'll know instantly what I mean.
The Strange Brew's Jason Barnard goes over the Irish sea to meet the legends that are Tír na nÓg.
Jason
Hi Leo and Sonny, it's great to speak to you. There's a lot to cover old and new but let's start at the very beginning. How did meet?
Leo
It was 1968 when myself and Sonny met first in my home town, Carlow. I went to see a show in my local music place and Sonny and his cousin John were playing there so we got chatting. They were doing their own songs. That was very unusual back in the late 60s in Ireland. I was madly impressed so we took it from there really.
The next time we met was when I moved to Dublin. Sonny and his cousin just happened to be driving along and they noticed me with guitar and suitcase in hand and said 'Hop in'. They brought me to a folk club called The Coffee Kitchen. It all kicked off from there really.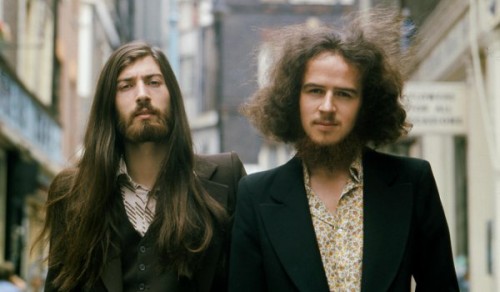 Tír na nÓg – Leo O'Kelly (left) and Sonny Condell (right)
Jason
You made a demo tape that got ultimately released as the 'In the Morning' CD. How did that you come to do that?
Leo
It was an afternoon in RTE television. It was trainee sound engineers that day and Sonny's friend, Graham Shepherd was a producer at RTE so we just recorded those songs then. We didn't get to hear them until they came out on Kissing Spell records. The sound is of varying quality being experimental with the microphone. One or two tracks sound like the microphone was in the guitar and we are singing through the hole!
Jason
You sung a Joni Mitchell song 'Woodstock', live around that time.
Leo
We did it for a Granada television show. It was the only time I remember doing it live.
Jason
Can you tell me about coming over to London in 1970 as you do have a remarkable story. Many bands struggle and I understand it was just a few weeks before you signed to Chrysalis records.
Sonny
We came over in May with very little money. We just had £30 each. We got the ferry to Holyhead and went down to London. We called into some friends of Leo's in Aldgate and they really didn't have room for us. My went to friends of my mother's who lived in Ealing. They very kindly put us up. Three wonderful ladies looked after us for a long time in their flat. It was due to them that we got to do another demo tape in a studio in Covent Garden. We did a number of songs and that was the demo tape we brought to Island Records first, then to Chrysalis Records. Chrysalis liked the demo very much so we got a deal with them. It all happened very quickly. We'd only just done a couple of gigs here and there and was had just started to make waves on the live folk club circuit.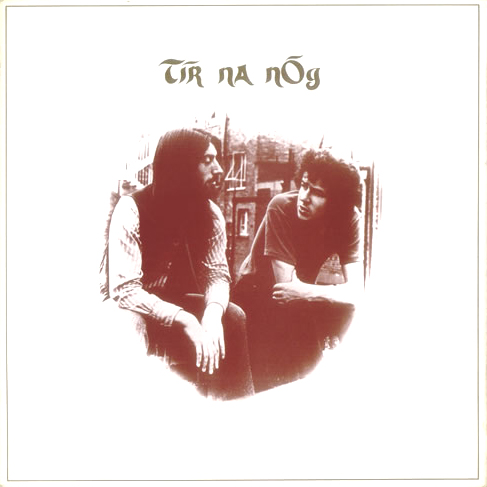 Tír na nÓg, self titled debut LP sleeve, 1971
Jason
Your self titled debut album achieved Melody Maker album of the month. That has 'Looking Up', one of the quintessential Tír na nÓg songs.
Leo
That's right. It might have been Chris Welch who wrote that review. 'Looking Up' is one of the first songs I wrote on the Tír na nÓg album. That would be from 1968 in fact.
It was produced by the legendary folk producer, Bill Leader. Bill surprised and awed us and our audience in Manchester last December, when he attended our gig there, unannounced. He even paid for his ticket! It was just wonderful to see him again, after 40 years.
Jason
Your second album 'A Tear and a Smile' soon followed up your debut and that embedded your sound. Sonny, can you tell me about the writing of 'Two White Horses'. It's such a lovely song.
Sonny
I wrote when I was at home in Newtownmountkennedy in County Wicklow where I grew up. It's about looking across fields on my family farm and imagining horses ploughing in a neighbour's field at a distance and just watching them. It's a song about the repetitive nature of working the land, feeding off the seasons, sowing and ploughing; the cycle of work that goes on a farm with the image of the horses. We used to have horses on our farm but time had passed by the time I was a youngster growing up in the early days of Ferguson tractors. It was an imagination of horses.
Jason
I've read that Al Stewart applied to join the group.
Leo
That's right. Certainly he was following us around for a while in his little red Ferrari! One night I said to Sonny 'I think Al wants to join the band. So we had a quick little meeting and we thought it would be better off to continue with just the two of us. Al told me much later that he only ever wanted to join two bands, Tír na nÓg and Fairport Convention.
Funnily enough Al mentioned us recently in Acoustic Magazine and said he wanted to join Tír na nÓg but thought he wasn't Irish enough and wouldn't have fitted in. (laughs)
Jason
You toured a lot with the major bands around in the early 70s.
Leo
It was a fantastic time for us. I think it was May when we arrived in England and by October we were playing the Royal Albert Hall with Jethro Tull and Procol Harum. We did most of our touring with Jethro Tull but pretty much played gigs with everyone, from The Who to EmersonLake and Palmer, Elton John. Supertramp actually supported us one night, so did Jasper Carrot! Pretty much everybody, I think Led Zeppelin were the only band we didn't gig with.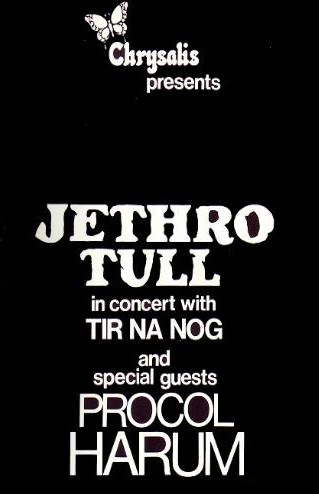 Sonny
Roy Wood's Wizzard, we did a tour with Cat Stevens.
Leo
Fantastic tour with Cat Stevens.
Sonny
We did an awful lot with Jethro Till. From Bergen all the way down to Rome in major cities. Another fantastic tour.
Leo
The tour goes on, Jason. We're on virtual tour with Ian Anderson. Ian is doing a solo worldwide tour and his son James filmed us at our last London gig. Seemingly these songs are going to be played before Ian's shows around the world. That's exciting.
We played hundreds of our own headlining gigs as well, from folk clubs to rock clubs to theatres. We seemed to transcend genres, and still play in totally varied situations, from folk festivals to Space Rock Festivals and everything in between, and are equally accepted in them all.
Jason
Sonny, one of my favourite songs is Teeside. There's a version on Spotlight, BBC Recordings CD. You did a lot for the BBC and John Peel.
Leo
We did about half a dozen Peel sessions and some live recordings from the Paris Theatre.
Sonny
With Roxy Music.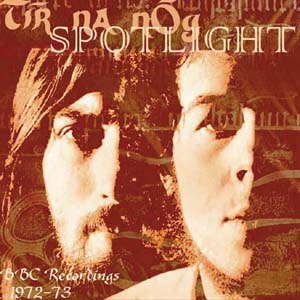 Leo
Presented by Bob Harris on that particular night. That's the one on Spotlight.
Jason
You mentioned other sessions not on Spotlight. Does that mean there are others in the vaults somewhere?
Leo
I think so. Our friend Thibaut who lives in France is a fantastic archivist and has bits and pieces of things we don't remember recording. He has some things from that time where we'd been on radio.
Jason
It would be great to have a full collection.
Leo
It would be lovely, yes. I think some of these might be well lost.
Sonny
It was the days where they used to record over things.
Leo
I remember doing a John Peel session one night. As we were arriving Nick Lowe was leaving. I think he was with Brinsley Schwarz at the time and they'd just done a John Peel session. We exchanged hellos and stuff and went in and did ours. Halfway through I realised the engineer had been recording over the session they'd just done. Brinsley Schwarz no less!
Jason
Only at the BBC!
Leo
RTE in Ireland did that a bit of that too.
Sonny
RTE were notorious for recording over stuff.
Jason
You then made 'Strong In The Sun' the album in 1973. That's a change of sound and it does feel like a more commercial direction.
Leo
I think so. We put that out as a single half afraid it might be a hit, as if you had a hit at the time it ruined your credibility. But at the same time we were hoping for a hit as well so were a bit ambivalent about it. But I think it was a very different sound. That was produced by Matthew Fisher from Procol Harum and Matthew was into a much more produced sound. We tied five different drummers on the record including Ace Follington, Jeff Jones and Barry De Souza.
Sonny
We actually recorded that album twice.
Leo
We recorded first at Sound Techniques then Air.
Jason
That must have been quite frustrating.
Sonny
The record company didn't like it first time around so they got Matthew in. I don't remember it being annoying.
Leo
It was a great opportunity really, and to record at Air Studios which were the best studios in the world at the time. Probably the most expensive. Geoff Emerick who worked with The Beatles was the engineer. He was fantastic, a great guy.
Jason
On that album you recorded one of the few contemporary recordings of a Nick Drake song, a version of 'Free Ride'. I've read that your version received extensive airplay. Is that true?
Leo
I remember at the time Alan Freeman was a fan, might have been Capital Radio. He certainly played the album and that track. I don't remember it getting that much airplay at the time but it still gets played regularly on Irish radio.
Jason
How did you hear about Nick Drake? Was he just popular in musicians' circles?
Leo
The first time I heard him was in 1969 when one of the first Island samplers came out, 'Nice Enough to Eat'. I didn't take that much notice of Nick Drake until Sonny and myself were doing a gig at The Roundhouse in London. A DJ called Jeff Dexter played a track from Nick's 'Bryter Layter', 'Hazy Jane'. I was just knocked out at the time hearing it on the big sound system. I went out and bought everything. 'Pink Moon' hadn't come out yet. It was from 'Pink Moon' we heard 'Free Ride'.
Jason
'Strong In The Sun' was your third album, your last record of the era. There was a string of events where things didn't seem to go your way. I've heard there were plans to see if Paul McCartney would record one of your songs.
Leo
That probably got exaggerated along the way. I think he was a bit of fan. Somebody told me that at the Band on the Run press launch in Madrid that he played our last album continuously the whole day. There was somebody from Island there and they were knocked out. I think that was as far as it went.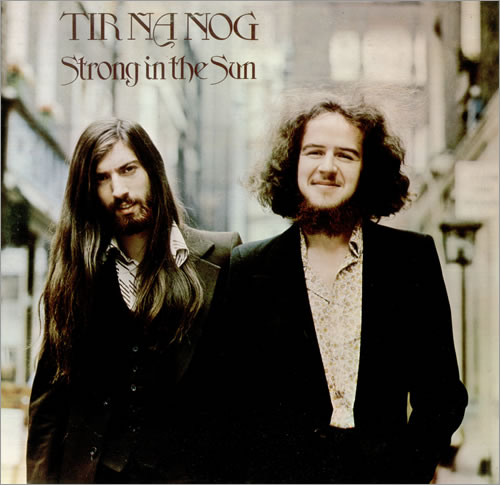 Jason
I've also read that it was the amount of touring that took its toll. You wanted a break and that led to an extended break for the group.
Sonny
Yes, I think that was probably very true. We were working really hard all the time. We needed a break from it. It was kind of stultifying in a creative way. There wasn't much time to create anything new so we decided to take a break. That we did for a few years.
Jason
In that period Ray Dolan recorded a song from your first album that he wrote. Didn't you both play on that album in 1975?
Leo
Sonny played on that and I played some guitar and produced that album.
Myself and Ray had a pact that if either of us got a record contract we were going to record 'Hey Friend' and if he got a record contract I was going to produce it. It all worked out.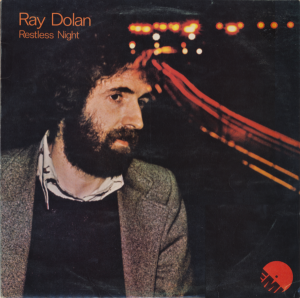 Jason
I don't think it's had a digital release now has it?
Leo
I think that's unlikely now that it will. EMI Ireland has ceased business in the last year or so. It would have been fairly underground at the time so I don't see it being released digitally but you never know.
Jason
Sonny, after Tír na nÓg you formed Scullion who are particularly well known for your song 'Eyelids Into Snow'.
Sonny
The song was written after the event about living in England. I had a girlfriend who lived in Yorkshire and we went up and down visiting each other and a lot of our time was spent hitchhiking on the road. I especially remember hitchhiking out of London heading up to see her in the winter. The song is about that, getting lifts in lorries in the wintertime. It was a song I wrote and recorded in the early days of the band that I formed with a friend of mine, Philip King who is also now known for his radio programme in Ireland and for 'Other Voices' the series. Greg Boland in the band and various other people in changed lineups.
We're actually still playing with Philip and a guitarist called Robbie Overson. We've recorded a number of albums, the latest is called 'Long Wave' and came out about a year and a half ago.
Jason
Leo, you've recorded solo and released the album 'Will' recently.
Leo
That's about a year old, maybe a little longer. That's my first writing collaboration with a poet from Liverpool called John McKeown. Myself and John met at our local breastfeeding group if you believe. We were the only two guys there and about 50 women and our little toddlers. Eventually we got chatting and John mentioned he was a poet. I said 'Any poems, you're not using?'. So he gave me a couple of his books.
It was that particular song 'Will'. I just opened one of the books at any page at random and just started singing and that what was exactly what came out without any changes. It would have taken him much longer to write the words.
Jason
You both have played together live over recent years and released the 'Live At Sirius' album. It included a version of 'Play With Fire'.
Sonny
It's a song I've always loved since I was quite young. I remember hearing it on the radio, I think it was just a b-side of one of the Stones hits. I thought it was a magical sort of song. As a beginner on guitar it was quite an easy song to play with simple chords and an amazing atmosphere.
We did record it at an amazing place in the south of Ireland in a small town called Cobh that used to be called Queenstown where people used to emigrate in the bad old days. We recorded there over two nights. We were very pleased and had a very good sound engineer.
Tír na nÓg, Live at Sirius in 2009
Jason
There seems to be two strands to the Tír na nÓg sound, the folk influence and the more pop or rock influence from the 60s. Is that something what you recognise?
Leo
I think so. It's very hard to beat the 60s for songs, atmosphere, experimentation and just pushing the boat out really. Personally I'm always attracted to the obvious ones, Bob Dylan, Jimi Hendrix, Rolling Stones.
Sonny
We come at music from completely different angles. It's a blend of our two experiences of music. Leo listens to a lot of new music all the time whereas there's bits here and there I like. My father was into classical music. There's a lot of different blends.
Jason
Bringing us up-to-date you have a Fruits de Mer EP coming out. 'I Have Known Love' is a song originally by electronic pioneers The Silver Apples. You've really brought out the enchanting folk elements of song and works very well in the acoustic guitar setting.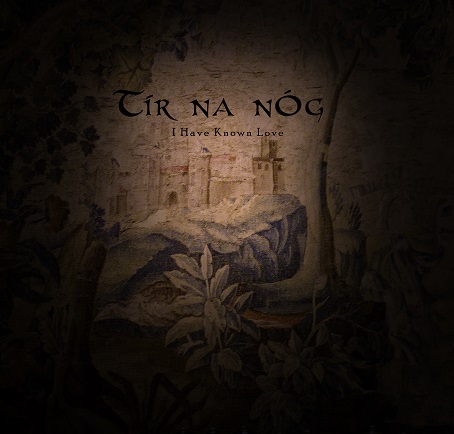 Tír na nÓg – I Have Known Love EP, Fruits De Mer Records, 2013
Leo
It seems to be. I don't know how many people would familiar with The Silver Apples version but there's wild noises and it's a totally different thing. The lyrics were written by Eileen Lewellen. I wouldn't be  surprised if it hadn't started as a more folky thing. I just got the feeling of a folk thing to update it.
Jason
You are playing a lot of shows at the minute and seem to have popularity across all age groups.
Sonny
Yeah. There seems to be a great mixture of people coming to our gigs. We've started going back to the UK over the last three or four years. We're gradually rebuilding and reminding people largely through the internet that we're still around and doing gigs. It's sort of snowballing. Very exciting for us. It probably might not have happened if the word hadn't spread through the net.
Jason
Your three albums on Chrysalis have been remastered and re-released on Cherry Red.
Leo
The funny thing about those three albums is that they've never actually been out of print. They went straight from vinyl to CD back in the early CD days. The first day we picked up the CDs I'd never seen a CD before. I remember saying to Sonny at the time 'Which side do you play?'! BGO were the first ones to do it, then Edsel-Demon Records now Cherry Red-Esoteric. Somebody must like them somewhere.
Jason
Finally, what are the future plans for the group, do you plan to build on the EP and where do people get in touch and find out more about your fabulous music?
Leo
You can find out about our fabulous music at http://www.tirnanog-progfolk.com/. It's a very informative site run by a friend of ours Pete Needham. It's largely due to Pete and another friend Trevor Boyd that a lot of this revival has come about. They've done a lot of work to get us gigs and building the website so we're very grateful to them. We're doing gigs in late May and June and back in September and October around Scotland, England and Wales.
Sonny
We're also carrying on recording so the EP will probably be the beginning of a new full record. That's our hope.
Jason
That would be absolutely fantastic to hear. Thank you very much for your time it's always a pleasure to speak to artists who make sure great music. The songs speak for themselves.
Leo
Thank you, Jason, very much.
Sonny
Many thanks.
Please catch Tír na nÓg at one of their forthcoming shows:  http://www.tirnanog-progfolk.com/#/gigs/4551634081
Special thanks to Keith Jones at Fruits de Mer Records for his support.
Copyright © Jason Barnard and Tír na nÓg, 2014. All Rights Reserved. No part of this article may be reproduced without the permission of the authors.