Rising from LA's soul, garage and mod scene come Sidewalk Society. However, for a band based in Long Beach, California their sound will sound surprisingly familiar for fans of The Strange Brew Era. They've just recorded a sensational new EP breathing new life into Brit-psych cult classics such as "Lazy Old Sun" (The Kinks) and "Dandelion" (The Rolling Stones). They're also on the verge of releasing a great new album of original material recalling The Yardbirds at their Jeff Beck/Jimmy Page peak.  Jason Barnard talks to the band who to move forward, look back.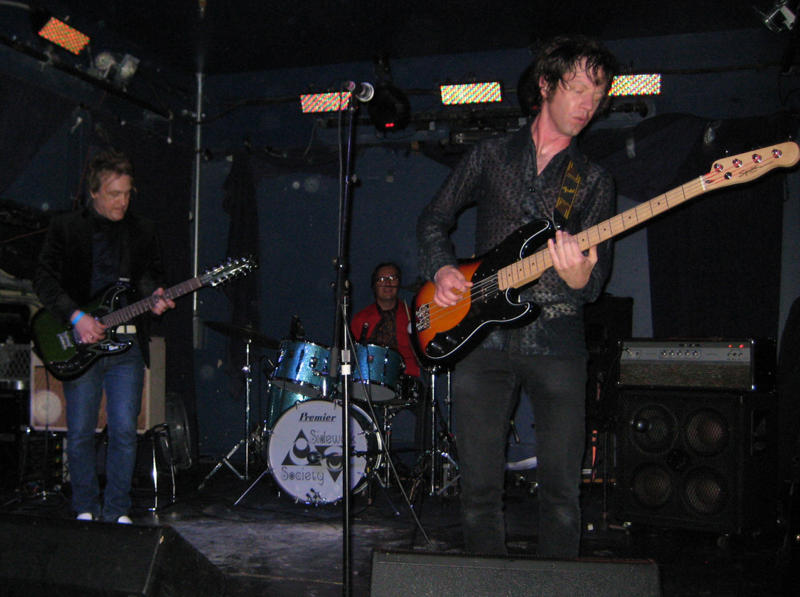 Dan West – Bass Guitar / Vocals
Dan Lawrence – Lead guitar / Vocals
Jerry Buszek – Drums / Vocals
Hi guys, can you tell us about your new EP?
The EP is a collection of covers we did for the fantastic Andy Bracken and Keith Jones of the vinyl-only label Fruits de Mer. They specialize in contemporary bands covering obscure/semi-obscure tracks focusing on the mid-'60s to early seventies era. We met after an online communication in regards to our cover of the Small Faces' "Song of a Baker". We kept in touch and then they asked if we would contribute a track to their first 12" compilation "A Phase We're Going Through", to which we said yes, of course. We submitted "Lazy Old Sun" by The Kinks and "Red Chair Fade Away" by The Bee Gees, the latter of which ended up on the compilation and the former became the springboard for the EP. We actually recorded four more tracks to fill out the EP, one of which did not make it due to the time restrictions of the vinyl format but should rear its head sometime soon, on something. The EP includes "In the First Place" originally by The Remo Four, "(Tell Me) Have You Ever Seen Me" originally by Small Faces, "Lazy Old Sun" originally by The Kinks, and "Dandelion" by The Rolling Stones. It is available through www.fruitsdemerrecords.com and some specialty shops in the U.K. such as  Piccadilly Records and Rough Trade.
We're playing "In the First Place" on our forthcoming Apple Records show. What do you know about this rare track?
Well, I know it was recorded during the sessions for the Wonderwall film, hence its Apple connection, but left in the can until the late '90s. George Harrison apparently found the track when searching for the original master recordings to use for the restoration of the film at that time. He hadn't submitted it to the director in the '60s because he felt the director only wanted instrumental material. It is rumoured that he not only produced the track but plays and sings on it as well. I first heard the track after getting the Rhino Records special edition box set of the film for my wife as a Christmas gift. I was familiar with the film and soundtrack of course. Anyway, this song and the fact it had not been properly released in the '60s stunned me, so strong and beautiful. My wife suggested we do the cover actually — a great idea, I have to add. I love the way it turned out.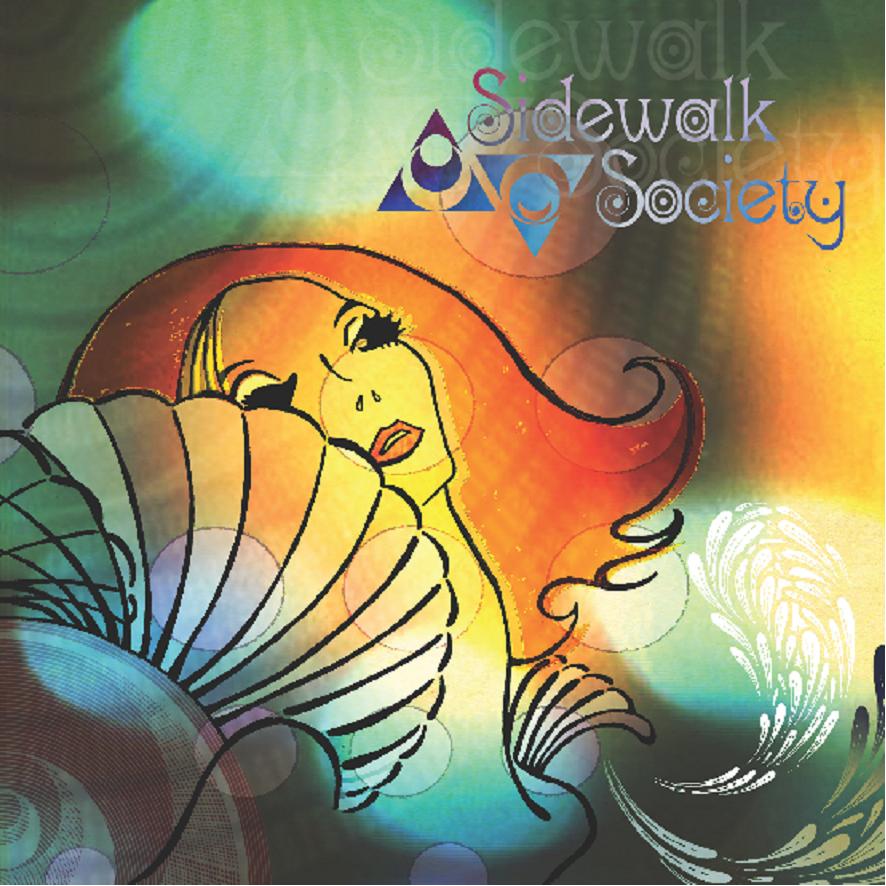 As you're based in Long Beach California, how and why did you get into this music?
The short version is that Dan West (bass, keyboards and vocalist) and myself grew up together. We met at junior high school when I noticed a copy of The Who Sell Out under his arm. This was 7th grade at a time when it was very odd for a person of this age to know about that record, let alone find a peer who loved it just as much. We were obsessed with '60s music and style from a very young age and began playing together. We were both musicians and played in bands together and separately over the years.
We lost contact for a while and then reconnected at a show of a mutual friend, and started playing together again with the original drummer. Then he ended up wanting to do other things, and we were lucky enough to find Jerry Buszek to come in on drums, who is terrific.
What are your favourite British bands from the mid sixties to early seventies?
A very long list but I can name some: The Who, The Kinks, the Stones, Syd's Pink Floyd, The Zombies, Small Faces, T.Rex, Yardbirds, Led Zeppelin, Pretty Things, of course The Beatles… it goes on and on. I won't try and be cool and name crazy obscure stuff. We love that too, but when you get down to it, these are some of the bands that we first fell in love with and are still a constant inspiration for us.
If you had to pick your three favourite singles and albums, what would they be?
Again nearly impossible, but I will throw some out there: The Who Sell Out, The Piper at the Gates of Dawn, Odessey and Oracle. "Rain"/"Paperback Writer", "See Emily Play", "I Can See for Miles". These are not fair questions, Jason, how about your picks?! Ha ha. Ask me tomorrow and I will give a different list.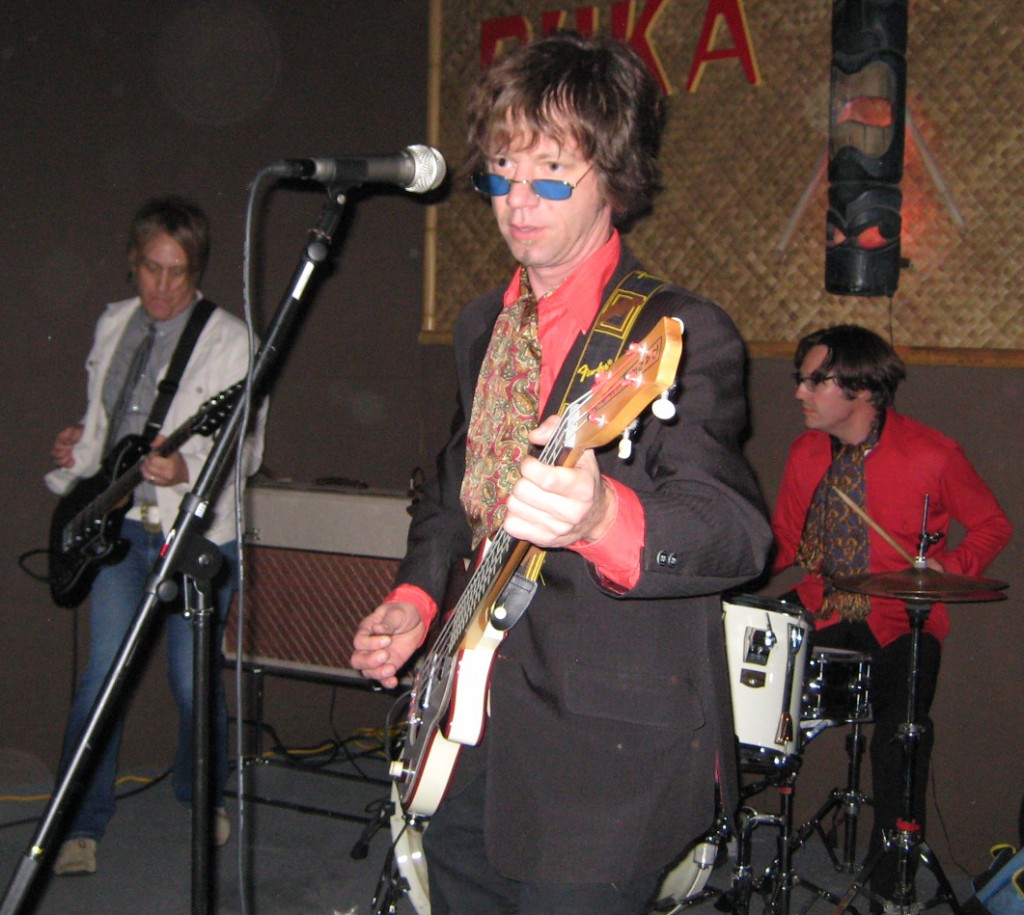 Is there a local scene and are there any other bands in the area who share these influences?
Share the same influences? I would say yes. However, I think the way they interpret them is different than us, which to me is one of the great parts about playing music. A couple fantastic bands are Greater California who lean more towards the Pet Sounds sort of sound, and EXTRA who would be more in the Thunderclap Newman vibe. Great songs and great people. I cannot say enough good things about either.
Are there any contemporary artists you admire?
The two I mention above, but it depends on how contemporary…? I would say Mutations-era Beck, Supergrass, The Bends-era Radiohead, The Verve are a few.
You've just recorded a new album of original material. How do think it compares to the EP?
I believe it is a good companion to the EP. We approach our originals in the same way we do the covers. In fact "Red Chair" and "Lazy Old Sun" are from the same sessions as the album. We record as a trio, live, together in the same room, so that energy is there on the tracks, and then we go on from there. But those live tracks remain as the base. There is a definite thread that runs through them. Sonically it is similar. It is not as if the EP is a novelty to us — that is how we sound. Live, we play as a trio, but in the studio we add some "fairy dust" as The Troggs once said. Our hope is the EP will lead people to want to hear the originals.
What are your plans for the future?
Immediate plan is to finish up the album, do what we can to get people to hear the EP, hopefully find someone to release the original album as well. Continue to play shows locally, and so on.
Pie in the sky plan? Play in the U.K. and Europe.
For further details on the activities on this great band check out their official myspace site: http://www.myspace.com/sidewalksociety and to grab your hands on their new EP visit: http://www.fruitsdemerrecords.com/sidewalk.html (there's loads more fantastic records on the Fruits de Mer pages too).