Bristol's Schnauser have been producing left-field psych/prog pop for the best part of a decade.
Last year's album 'Where Business Meets Fashion' showed them at their peak with elements of The Beach Boys, Odessey and Oracle and The Flaming Lips in just one delicious platter.
With an imminent new vinyl release on Fruits de Mer where they ambitiously reinvent two prog works by Yes and Soft Machine; Fruits de Mer's very own Keith Jones speaks to Schnauser's Alan Strawbridge and Duncan Gammon.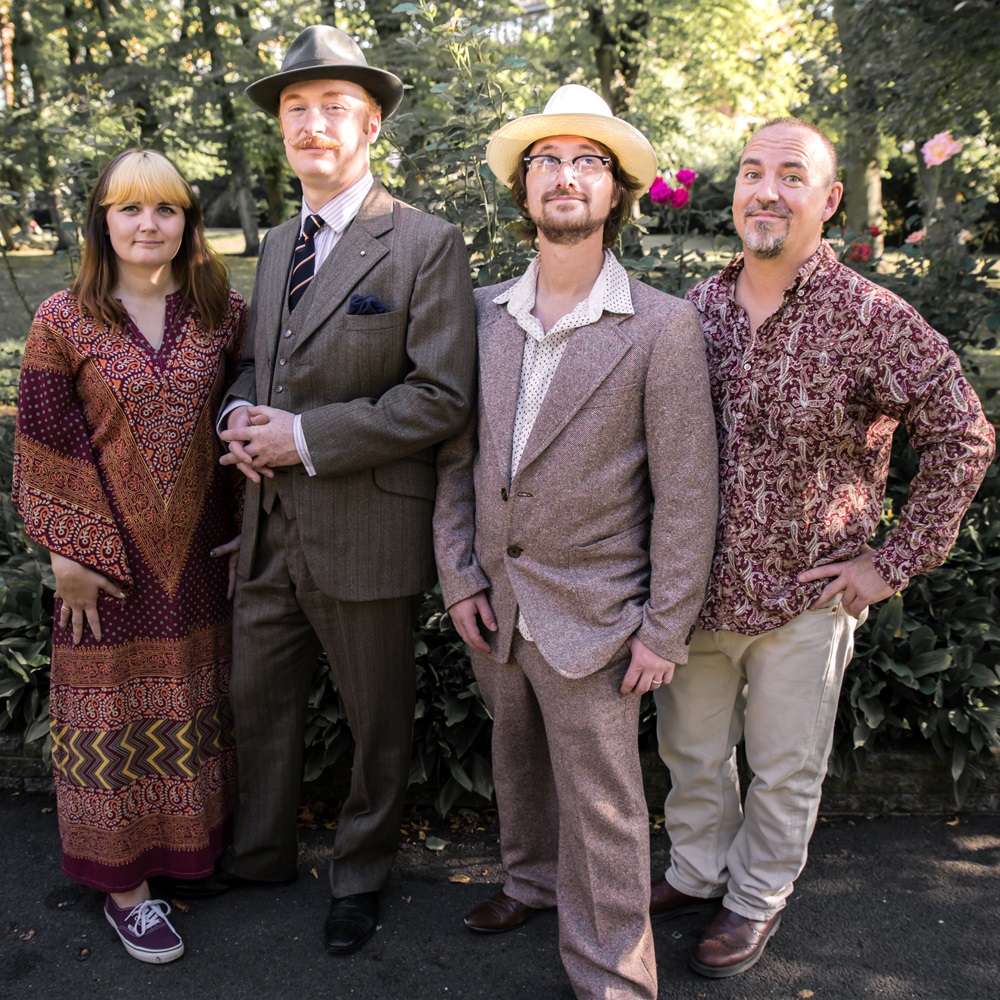 So why Soft Machine and Yes?
AL: Soft Machine 2 and 'The Yes Album' are probably two of my favourite albums of all time, so it was a joy to cover something by both these bands at the peak of their creative powers. We chose 'Astral Traveller' over something from The Yes Album as it seemed a lot easier to play!
Do you see your 'covers' as covers, reinterpetations, tributes, or what?
AL: We haven't deliberately changed the arrangements or parts, but simply learned and played the songs and our own collective style and sound has reinterpreted the music along the way.
Are these the first covers you've recorded? What persuaded you to go down this route?
DUNC: These are the first cover versions we have done (apart from a one-off wedding gig for a friend – a fun night playing Showaddywaddy and Wings!)
"As long as he lies.." just slipped into our set last year after we had inadvertently started jamming it in rehearsal. We'd always loved that track and it seemed a great excuse to play something that we could stretch out on a bit live.
[tubepress video=nhNn6SoubHI]
Who else made your short-list of tracks but didn't quite make it?
DUNC: We had our heart set on at least one 'Canterbury' related cover. We were learning "Share it" by Hatfield and the North at one point and I think some Caravan was in the pipeline as well. One day I will try and work out "Purple Spaceships over Yatton" by Stackridge.
AL: I've always fancied covering 'Starship Trooper' and 'A Visit to Newport Hospital' but they're alarmingly tough to play!
What were the biggest challenges in the recordings? Has the experience changed your views of the original bands or tracks?
DUNC: Astral Traveller provided a challenge to learn and condense down into a form to fit neatly onto 7", but that was part of the fun. We must have spent two whole rehearsals tying down the chromatic riff that brings the final verse back in after the instrumental… curse you Chris Squire! It definitely shows the high level of musicianship that was present in the original line-up of Yes, way before the more well-known technical showcases of Topographic Oceans and Relayer.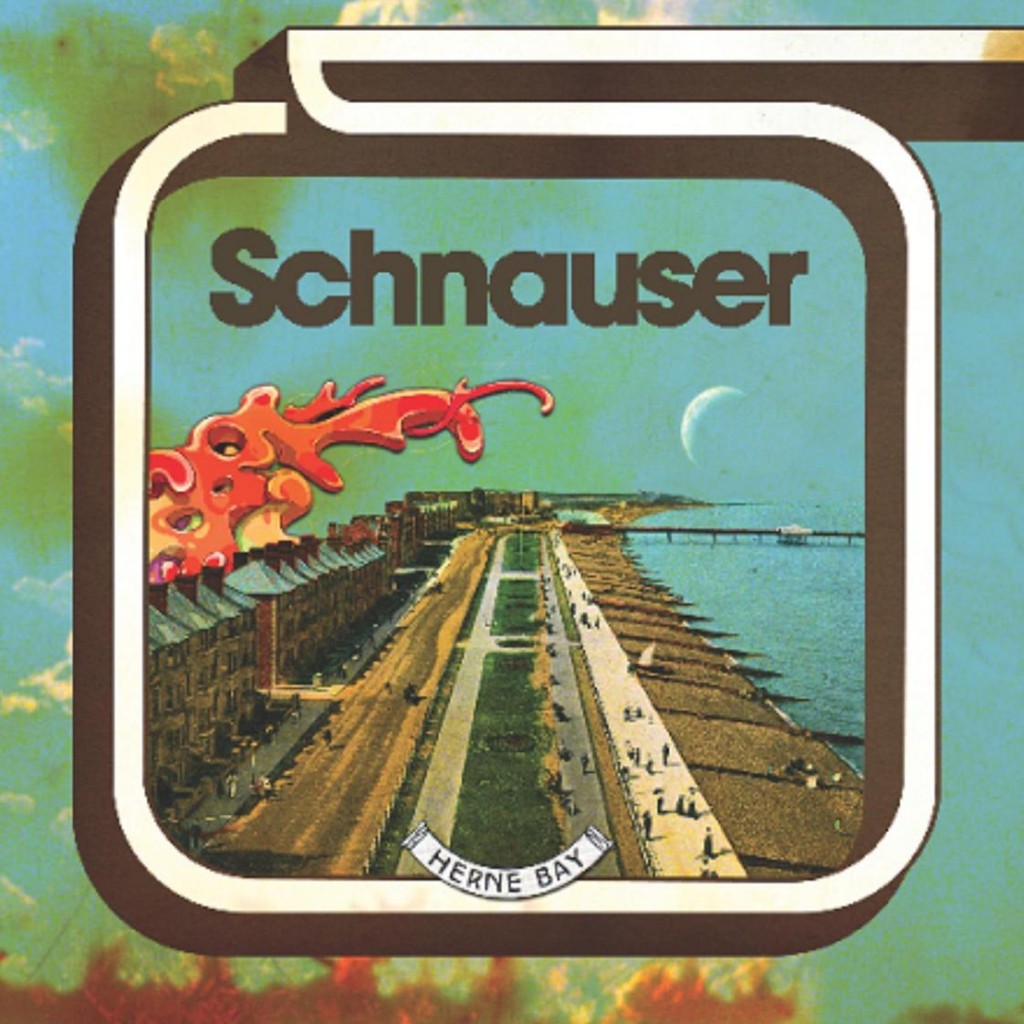 This is your first appearance on vinyl? Would you consider putting your albums out on vinyl?
DUNC: We love vinyl, It's my favourite format, the physical sound, the artwork. Buying a record by a band you love gives you more of a sense of connection to the music, than listening online or download. We did look into releasing the latest album "Where Business Meets Fashion" on gatefold vinyl, but we couldn't quite stretch to the manufacturing costs at the time, we'd love to get more out on vinyl in the future.
Your latest album picked up some terrific reviews – were you surprised, or was it about time???
AL: It's just really pleasing to have some positive feedback after working so hard to produce something we're proud of. The amount of time we put into 'Where Business Meets Fashion' was staggering, partly as it was all self recorded, mixed and mastered.
We did the vast majority of the promotion ourselves after failing to secure a deal so after over 2 years ploughing so much energy in, it's incredibly gratifying that people are enjoying the music. Having said that, I perversely find it fascinating reading when we get the occasional bad review, although I'm sure that novelty would wear off if it was a more regular occurrence!
[tubepress video=em8PlOvCTg4]
How would you describe your fan base?
AL: Perfectly formed homo sapiens with impeccable taste.
What's next for the band in 2014 – recorded and live?
DUNC: We've almost finished recording the next album, which will be released either later in the year or early 2015 by Esoteric Recordings who we recently signed with. We are quite excited by this one, in some ways it's a slight departure from past Schnauser recordings in that most of it has been recorded live as a band to capture some of that energy that can be lacking when you spend too long tinkering with overdubs and arrangement.
We are venturing out from the West Country over the coming months, with gigs in London, Birmingham and Cardiff as well as our first shows abroad, with a week long tour of Italy in April. Hopefully we will get a few more festival appearances this year as well.
Are there any recordings in the Schnauser archives that might yet see the light of day?
DUNC: We used almost everything recorded for the last album (a few leftovers were released as b-sides on our limited cassette early in 2013). Alan recorded a whole album's worth of tracks between Sound of Meat and Where Business Meets Fashion which we released as "The Missing Link" a few years back.
Visit Fruits de Mer to grab a copy of 'As Long As He Lies Perfectly Still'.
More information on this excellent band can be found at:
http://schnauser.bandcamp.com/music