"You took my hand and we were young again and magically the years just fell away." The Zombies (2015)
Rod Argent and The Zombies are undergoing a remarkable renaissance at what is typically perceived as the twilight of a band's career. Their latest album  'Still Got That Hunger' climbed the US charts whilst the group packed out live shows on both sides of the Atlantic.
Looking back Rod has a stellar back catalogue too, writing massive hits such as 'She's Not There', 'Time of the Season' for The Zombies as well as 'Hold Your Head Up' for Argent. Many of the albums he helped craft are universally revered including 'Odessey and Oracle' and 'Ring of Hands'. 
In this new interview, transcribed from a Strange Brew podcast, Rod tells Jason Barnard about his musical journey through the songs that shaped it.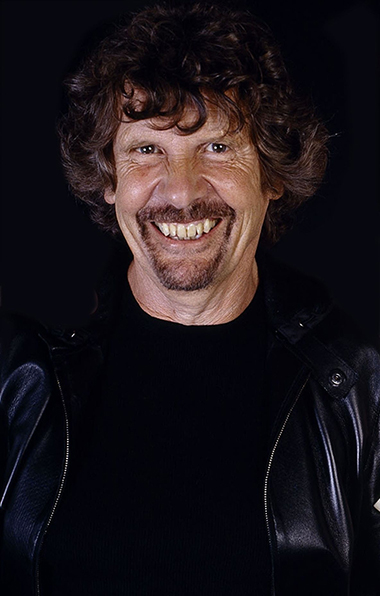 Rod, it's a massive privilege to speak to you. I spoke to Colin last year before the release of 'Still Got That Hunger'. Since then that album has had massive deserved success and you're also embarking on some summer festival dates including Cornbury. There's lots of stuff going on in The Zombies' world at the moment.
Yeah. Well, there is indeed. We've toured America quite a lot in the last few months and we're about to go back yet again in three weeks' time but we are doing quite a lot of UK festivals and European festivals including Cornbury Festival. I don't know whether you knew this but I was so knocked out on when we were on our last tour of America, half way through when, soon after the release of 'Still Got That Hunger', we got a call from Billboard magazine, and they said "Do you realize for the first time in fifty years as The Zombies, you are actually in six Billboard charts but the album has made the top hundred album sales?", which was absolutely fantastic and, you know, we were hoping for some sort of reaction to the album but, you know, to actually make that chart was fantastic so it does feel very exciting actually.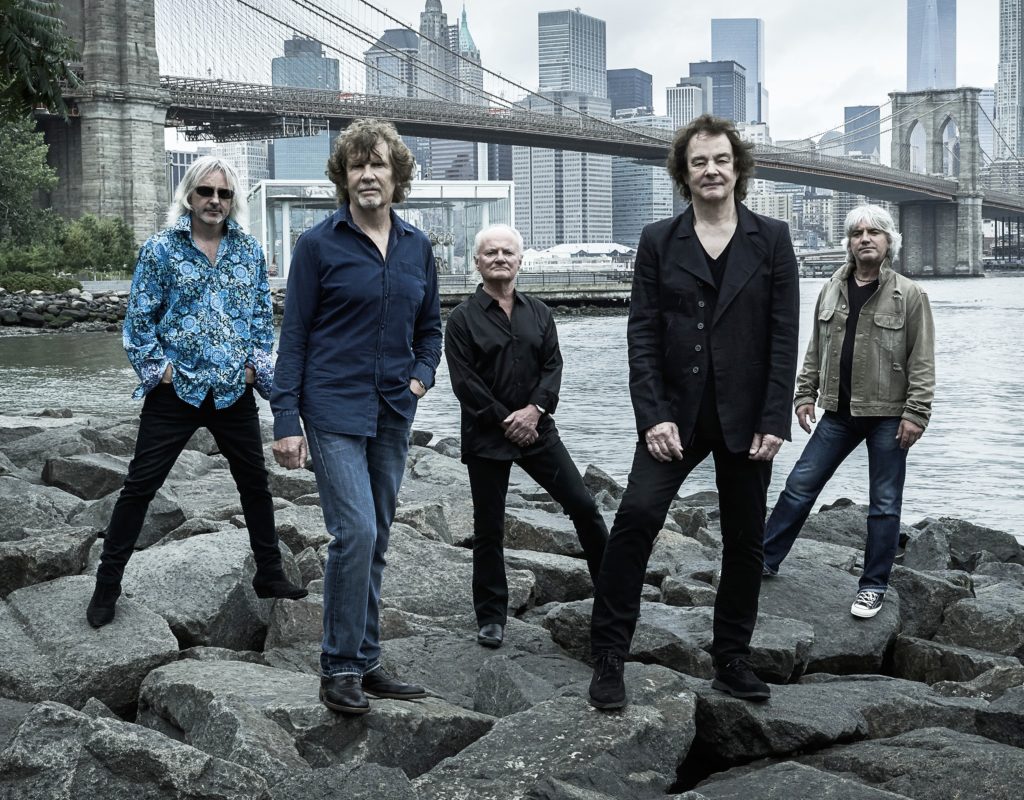 Yeah and it really is a sensational album. 'Maybe Tomorrow' is a great song.
Thank you. Did you know the story behind that track? It's a song about a quarrel and at the end of the day, you know, one of those silly quarrels that go out of control and you and your partner, by the end of the day, you just think "Oh my god, I wished today had never happened." And I thought it would be an affectionate nod in the direction of The Beatles, just at the very end, to get Colin to sing, just like The Beatles used to say (Rod sings) "I believe in yesterday" and it was just like an amusing little aside really. We got a message just before the album came out, from Sony, who said "You can't put this album out, we're blocking it, because you're quoting from The Beatles" and we were absolutely distraught and, as a last resort, our management company in America got in touch with Paul McCartney's personal manager, whom they didn't know, and said "I don't know if there's anything you can do but this is supposed to be released in three or four day's time and I know it's a lot to ask, but I just wonder if there is any way you could override this?" Do you know what, we got a phone call two days later saying Paul McCartney has downloaded this, he thinks it's great and said "just go ahead" and he's personally given the approval. So that was a really lovely little story and, we thought, what a star.
What a story as well. I don't know if it was an A-side or a B-side about fifty years ago, but you've revisited 'I Want You Back Again' to great effect on 'Still Got That Hunger'.
Well, thank you very much, I mean the story behind that really was that we're always looking for some Zombies obscurities, if you like, that we'd like to play and that perhaps we never played live the first time round. And, actually, 'I Want You Back Again' was a single way back in about 1965/66, but we never played it live on stage and we came across a version a couple of years ago by Tom Petty and he recorded it on a live album and we thought this is really good, why aren't we doing this and we started to do it and we stayed very true to the original character of the song but because we were playing it night after night and really enjoying it, it started to seat itself in the way that we really, really liked and we thought we've got to record this for posterity so it became the only old piece of material on the album. As you know, everything else is newly composed, but that was one we really, really enjoy doing. We do it live, absolutely live, and it took us about twenty minutes to record and I love the way that I could actually use a real acoustic piano, which of course we didn't use the first time – we used electric piano – and the possibilities that gave me on the record. We use a sampled piano on stage and we love playing it on stage still, but it was just a way of combining what we wanted to do with a piece of old material and just taking it one stage further and it was a real joy to do it.
Yeah. It sounds absolutely sensational and quite a few of the songs that we're playing today, Rod, are tracks that you do play live. Obviously the next song is one of them. It's 'She's Not There'. I've picked the Santana version. You must have been really knocked out that that song became a massive hit all over again?
Oh, it was just wonderful. I mean Santana were one of my favourite bands when they first came out and what completely knocked me out about them doing 'She's Not There', apart from the fact that it's a terrific version, is the fact that they hadn't had a hit single for really quite some time and 'She's Not There' was the song that brought them back to the charts as far as singles were concerned. So that knocked me out equally.
Fantastic. And I think a few years before that there was another amazing artist who covered one of your songs and that's Del Shannon. He did a version of 'Tell Her No'.
He did indeed, yeah! We toured with Del Shannon and it was lovely touring with him. It was great, way back in the sixties, and we were really knocked out that he did 'Tell Her No'. There was another hit version by someone called Juice Newton in the States as well which made the Top 20 but, yeah, I really enjoyed Del Shannon. You reminded me of that. I hadn't heard it for many years actually and I was knocked out that one of my teenage heroes should have actually covered one of my songs.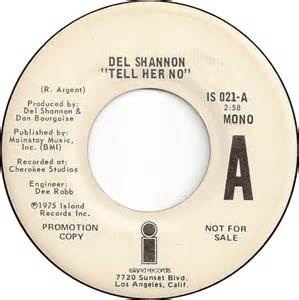 I've seen you live quite a number of times with the current line-up of The Zombies and one of the songs that you do particularly well is 'I Love You'. I've picked a People!'s cover that made the American charts in, I think it was, '68, but that's a song that you really do well.
Thank you very much and that's very perceptive of you to choose People!'s version because, as you say, quite rightly it was a hit in the States and in Japan. It might have been number 1 in Japan, actually, and we decided to do that because, obviously, it was a B-side for us and they covered our version very closely except for the fact that they gave it a bit of a pumping bass and, when we heard their version.
I really like the fact they did that and we thought we could build on that little bit of People! that, you know, what they put into it, their six-penn'eth that they actually put into it, and we adopted their approach with the pumping bass on the chorus. So, you know, we used a bit of what they'd done when we started doing it on stage.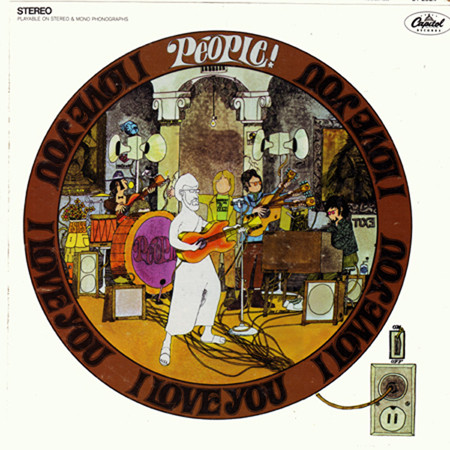 Fantastic, and the next song actually is a track recorded live in concert and it's interesting because I've chosen later on an Argent song done by The Zombies but this time I'm picking a Zombies' track done by Argent and it's Argent's version of 'Time Of The Season'. I mean you did a really good version of that in Argent.
Well, we did used to play it on stage and, strangely enough, I don't know if you know this but, well if you've seen us a few times you've probably heard the story but 'Hold Your Head Up', which was Argent's biggest hit, actually came out of 'Time Of The Season'…
Gosh
…because, when we played it on stage, Chris White, who was the original bass player in The Zombies, heard us play it because he was very closely involved in Argent actually, even though he wasn't a playing member. And he was in the audience when we did a version of 'Time Of The Season'. We used to improvise a lot, Argent, and we went into a riff that we'd never ever played before and that riff became the basis, when Chris heard it, of 'Hold Your Head Up'. So, 'Time Of The Season', as Argent used to do it, actually strangely enough one evening became the catalyst for 'Hold Your Head Up'.
That's a really good tie-in actually, so to speak. I'd like to play a song from 'Odessey and Oracle', of course. There are so many great tracks on there and you wrote quite a number of them. I've chosen 'Hung Up On A Dream' and that really seems to capture the sound of the period really.
I think it does and it's interesting because, if you've seen our current line-up on stage you'll know that we quite often do up to about five songs from 'Odessey and Oracle' on stage but, early on, we discovered that two or three of the tracks didn't work at all with just five people. You needed more. Because we overdubbed on the original 'Odessey and Oracle' record, the first time we did more than four tracks, I would do a separate keyboard part. I would play mellotron as well as the original piano part, for instance, and we would add extra harmonies as well. Two or three of the tracks really need all those extra parts to work and 'Hung Up On A Dream' is one of those. We tried to make it work with just five of us and it didn't. When we did the original live version with all the original members plus our current band we were able to put every single part in place and reproduce every note that was on the original and it suddenly flowered and came to life. Another track was 'Brief Candles', one of Chris's songs on 'Odessey and Oracle' but 'Hung Up On A Dream' is one that I love doing on stage when we've got everyone there to fulfil every part and it is one of my favourite tracks on the 'Odessey and Oracle' album.
Yeah. I went down to one of the shows in, I think, it was in Hammersmith.
Yes. We did one there – Shepherd's Bush.
And I, of course, went up to see you play Manchester as well.
Yes. Yes.
I actually saw you and Colin briefly outside actually when you were taking a stroll. It was a little bit like a Wayne's World moment of "we're not worthy" though I'm ashamed to say.
Ha! Ha! Ha! Well, that's lovely to hear.
There's another song off 'Odessey and Oracle' that I love and that's 'A Rose For Emily'. That's a really touching song.
Thank you. Yeah. I remember when we'd made 'Odessey and Oracle' we split up almost immediately and we did a Kenny Everett radio show. He was a great supporter of ours, actually, Kenny Everett and he said "I can't believe this. You've put a single out", which was 'Care Of Cell 44', you know which did nothing, and he said "and you're breaking up and the album's not even released" and he played 'A Rose For Emily'; and Cat Stevens was in the studio and Cat Stevens came up to us and said "I love that song, it's just really gorgeous" and Kenny Everett said "what are you doing? Why are you breaking up before the album's come out?" So that particular radio broadcast and that little comment from Cat Stevens stays in my memory.
I'm actually due to speak to Geoff Emerick in the next few weeks and I understand he engineered…
Yes. Do send him our very best regards, won't you, and thank him yet again for the brilliant work he did on 'Odessey and Oracle' and on 'Time Of The Season', I remember particularly, he was working on. It was a joy to work with him and he gave us a nice little quote in the book that he wrote about Abbey Road and about all his time with The Beatles etc and he said one or two very nice little things about us and we've always been really, really glad that he did that.
Fantastic. I will absolutely of course share your regards. The next song is Matthew Sweet and Susanna Hoffs' version of 'Care Of Cell 44'. That's a song that really just keeps being covered and discovered by artists. 
Yeah and it was really, no pun intended, it was a really sweet version, it really is. When we were in the States on one of the tours, maybe about a year ago, maybe a bit more, Susanna Hoffs came to two or three of our concerts and it was absolutely a joy to see her. I mean, she's made some wonderful records with the Bangles, I mean some of my favourite pop records and she actually came on stage in a sound check and, when we were raising money for the pledge campaign to make 'Still Got That Hunger', we were selling off people the chances that they could come to the sound-check to sing a song with the band and Susanna actually paid for one of those and came along and sang – what was it she sang? – I think she came along and sang 'This Will Be Our Year'.
Wow.
I hope I'm right in that… maybe… I think it was 'This Will Be Our Year' that she sang, but it was just a joy to meet her, a real pleasure.
And, I mean, I recall the sort of reasons why The Zombies didn't carry on and then you obviously enjoyed subsequent success with 'Time Of The Season' but you and Chris sort of carried on with Argent with Chris in a song writing role? I mean, the song that I've picked is from 'Ring Of Hands', which is a marvellous record, and that's 'Rejoice' and that's one of my favourite songs of yours.
Oh well, thank you very much and, do you know what, we still occasionally, although we haven't done it for a long time with the current line-up of The Zombies, but we still play that sometimes and it's really one of the favourite songs that I've ever written, I think.
Well I'm glad I've chosen it. (Rod roars with laughter) Yeah. Argent, you know, were a fantastic band and you seemed to have retained the best elements of The Zombies' sound but kind of moved into the next decade a little bit.
Yeah. I think again it's very perceptive of you to choose something from 'Ring Of Hands' because, for me, even though we had a huge success with 'All Together Now' and 'Hold Your Head Up', for me, my favourite two Argent albums are the first two, 'Argent' and 'Ring Of Hands', and I think you can hear very strongly a continuation of The Zombies' ethos, if you like, and the way we played and the things that were important to us and it was just changing, in a natural way, to  do with the people that were in Argent and to do with how you naturally change, you know, over a period of time but it had very strong resonances, I think, of the original Zombies on those two albums.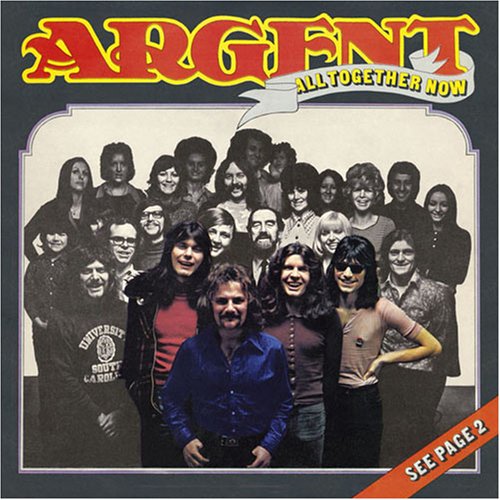 Brilliant. And another song that you do live with the current incarnation of The Zombies is, of course, 'Hold Your Head Up'. That's been one of your biggest ever hits, surely?
Yeah, absolutely, I mean the biggest ever hit by far that I've ever been involved with is 'Time Of The Season' and it's one of the most played English songs ever in America. It's one of the top forty, I think, of songs in airplay terms, beating quite a lot of The Beatles', some of The Beatles' major tracks, you know, major singles; but, 'Hold Your Head Up', yeah, was the top five album all over the world really, eh single all over the world. And one thing, again I sometimes say on stage, that a lot of people don't realize is that they think the words are "Hold your head up – woah" and that's what they think, but the words are really "Hold your head up woman" and not many people actually know that.
Well hopefully they do now. (Rod chuckles) When I was reading all about you Rod, something I didn't know actually was that you played with The Who for a little time in the late seventies and I understand that you played piano on 'Who Are You'?
Yeah. What actually happened was I played on the Roger Daltrey album 'One Of The Boys' that was recorded just before 'Who Are You' and I played on every track on that album and then Roger wanted me to play on The Who album, and I was supposed to play on all of it but I'd also agreed a period of time to play with Andrew Lloyd-Webber, on an album called 'Variations' which became a number one album that I did with Jon Hiseman and Colosseum and Gary Moore and Julian Lloyd-Webber, Andrew's brother, the cellist and, because the recording of the 'Who Are You' album went on much longer than was originally planned, I had to bow out after doing three tracks. I did 'Who Are You', I played piano on a track called 'Love Is Coming Down', which I didn't get credited for but that's me on piano on that and I played on the John Entwistle track, which I can't remember the name of at the moment* and I was on those three tracks.

* 'Had Enough', which was also the B-side of 'Who Are You'
Rod, I know, I mean in terms of your influences, as well as a rock and roll etc, just seems to be a jazz and classical influence and, in terms of the classical side, you made a really lovely classical album in the late nineties 'Classically Speaking'. I'd like to play a song from that and wasn't sure which particular song you'd like to play whether it was one of the few that you've written yourself or one of the actual, you know, classically written tracks.
Well, I did write three of the tracks myself but the rest of it is some of the classical repertoire that I particularly love and, for that reason, I'd love to choose one of the classical tracks. Now, the story of that album was that I retreated from production in the very late nineties because I'd had a lot of success with producing albums by Tanita Tikaram, by Josh Kadison, all million selling albums, but I wanted to get out of production and I took some time off. I've got a very dear friend who's a classical musician and he said to me "Why don't you record a classical solo piano album?" and I said "I can't cos I'm self-taught, you know. I can't do that." He said "Listen I've heard you half play so much. Why don't you do some real work for a year?" And I thought, do you know what, I'm going to have a go and, you're right, I've always loved classical music, I've always loved jazz, really right from my earliest years and even when I was completely turned on to raw rock and roll, when I first heard Elvis sing 'Hound Dog' and Little Richard and completely blown away with all that, it never stopped me listening to jazz and classical music either. So that's been an interest for the whole of my life and I was really proud of the fact that I made a fist of the album. I can't think of another rock 'n' roll musician who's done an out and out solo classical album doing repertoire and I'd love to choose a Chopin study that I played on the album which is the second track on the album. It's called the 'Etude in C Minor', by Chopin.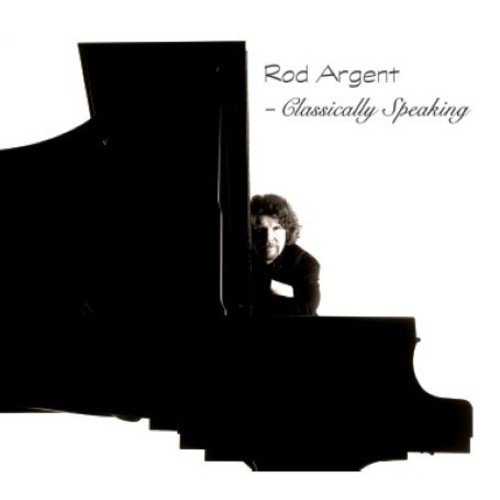 Wonderfully introduced there Rod. Thank you very much. Fantastic. And, of course, soon after 'Classically Speaking', you were hooked up again with Colin and, when I spoke to him last year, he talked about how the synergy between you both and how things sort of grew organically between yourselves and obviously with the audience reaction and things seemed to have just snowballed over the last 15 years or so.
It really has and you're absolutely right, it was totally organic and it was totally unplanned and it was after I did… Colin had just started playing again after many years with a solo band and two or three, maybe three or four years after he started to do that I did the first live thing that I'd done in many years for someone who was a great friend of mine at the time, John Dankworth, the jazz musician, who sadly died now but he wanted to raise money to improve his theatre in Milton Keynes [The Stables] and he asked me to do a concert to raise money and so I did and, during the concert, Colin was in the audience, and on the spur of the moment got up and sang 'Time Of The Season' and 'She's Not There' with me. And it felt so natural, as if we'd really been playing a few weeks before, that Colin then phoned me up after that and said "Look I've got half a dozen gigs coming up, why don't you do them with me?" I said "I don't know if I want to do that, Colin. I don't know if I want to get involved in all that again."
But, I did, and we had such a ball that in an incredibly slow way, you know, it took a long time to get under way, I mean, we did those six gigs and then after quite a period, very, very slowly and spasmodically, we started to do more gigs and then the momentum gradually started to pick up and, when it got to a certain point, we decided to have a go at going to America again and we capitalised the first two or three trips ourselves, because we only broke even, we didn't make any money. We didn't play to many people over there, but over the period of the last sixteen years, we really built up our audiences in America and the biggest audience we played to a year ago was on Santa Monica. We played to 22,000 people on the Santa Monica pier and it was the biggest – it was a free concert, I admit – but it was the biggest audience they'd ever had, so it just shows you where we'd come in 16 years and we're really proud of that second incarnation, in a way, building it up from nothing, you know.
Yeah and your shows really capture the best of Argent, Colin's solo career, The Zombies in the sixties and, you know, the fantastic work that you're doing at the minute. The next song I'd like to play is a live track that you recorded at the Bloomsbury Theatre and it's your current version of 'God Gave Rock and Roll To You'.
Yeah. Absolutely. I mean I've always loved that song and when we first started doing it, particularly in America, people were very puzzled indeed. They thought "why are the Zombies doing this, you know, sort of heavy rock or sort of metallish song?" And they don't realize that it was actually completely conceived in every way by Argent, put together and rehearsed, a Russ Ballard song but, you know, with input from all of us, changing this and that, here and there. It's actually a lovely song and, when we introduce it on stage now, Colin always says, you know, you've got to take any preconceptions out of your mind and you've got to forget the new versions you've heard and just go back to the fact that Argent actually had a top twenty hit with this in the UK, in the seventies, in '73, and we still love doing it now.
So we're getting up to the last couple of tracks, Rod, and obviously I wanted to play some songs from 'Still Got That Hunger', of course. I've chosen a few of my personal favourites from the album… the first one is 'Beyond The Borderline'. That seems quite reflective but really feels to me one of your best songs.
Well, thank you. It was written very quickly. It was written as we came back from an American tour where most of the album had been written but we hadn't started recording and I felt we needed one more track and it was literally written over a period of three days and I conceived it and constructed it, really. I mean, there's nothing really more to say about the track than that, and it became the last track on the album and, like every track on 'Still Got That Hunger', I'm really pleased with it.
Yeah. There just seemed to be a little bit of a theme through some of the songs which is about the passage of time, looking forward, looking back, that sort of thing.
Yeah, and it's not something I thought about at all, but I guess, you know, and it's a very positive album. In fact, even one of my favourite tracks on the album, 'Chasing The Past', is actually not about chasing the past, it's saying there's no point in chasing the past, you know, let's take tomorrow – give it hell, basically, and that's really the feeling for most of the album, but you're absolutely right, there are things where it's a question of looking back as well. And I guess, I don't know, I guess when you get to a certain age, it's inevitable really because you're reflecting different ideas that count, sometimes two or three different ideas and emotions and moods come together on one song and sometimes they start from a trigger point and they develop into something that you don't even know yourself until you've written it. But you're right, it has. Those sort of reflections do appear more than I realized on the album.
And, Rod, the final track today is 'And We Were Young Again'. What was the genesis of that fantastic song?
That's got a really interesting genesis, actually, and it's very personal because it comes from… Whenever I go to America, we've got a little tradition. My wife and I have been together since 1972 – we got married in '72 – and I went out with her for five years before that, so we've been together for many years and we're still extremely happy together and, before I go away, we've got this little tradition where she writes a few cards and secretes them throughout my case. So, during the tour I just come across one or two, you know, as the tour goes on and, quite often, she'll get a little piece of, a couple of lines from, a favourite book that she has or some favourite poetry. She'll just put a couple of lines in and, one day, while we were still writing 'Still Got That Hunger', I was in America and I opened this card and I read these lines which I thought were really beautiful and I thought, I don't recognize them. And I said to her when I called her up "What's the poem that you've quoted here? It's really lovely." And she said "That's not a poem. I wrote it." And I said, well I have to write a song around it and so I did and that's the story of that song.
And it's an absolutely lovely way to finish the podcast, Rod. The band really seem as tight as they've ever been over the past 15 years and you seem to be enjoying a second life for The Zombies that seems more successful than the first.
In many ways, Jason, it is and it's a privilege to be able to be at this age and still feel that there's a path forward and to be as excited about the creative elements of playing as well as just getting out there on stage and doing it; and we wouldn't do it if we weren't having a ball doing it. I mean the tedium of touring is as bad as it ever was and you know the long, long travelling etc etc, but the playing on stage is a joy and a privilege.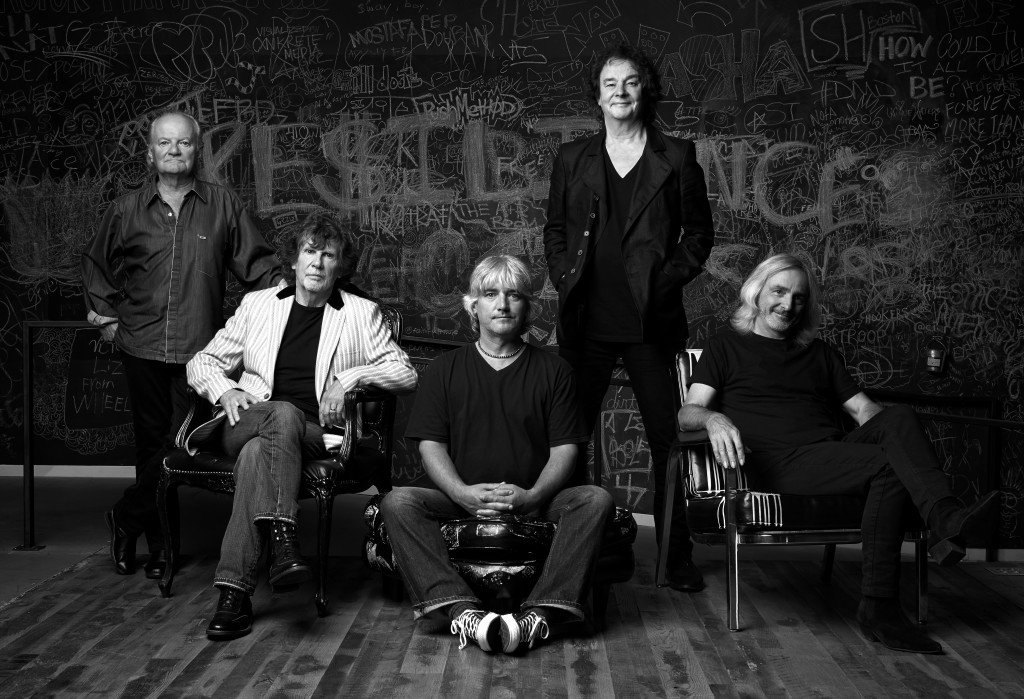 Fantastic Rod. I do mean this very personally, The Zombies are one of my favourite bands. 'Odessey And Oracle' obviously holds a special place in my heart but all the band's work, especially the new album, is just absolutely marvellous, so it's an honour and privilege.
Well, thank you so much. It's been a real pleasure and lovely to talk to you.
Cheers Rod. Thank you.
Thanks Jason. Bye.
The Zombies outstanding new album 'Still Got That Hunger' is out now. More information can be found at www.thezombies.net and rodargent.com
An audio podcast version, with the tracks featured is available here.
Copyright © Jason Barnard and Rod Argent, 2016. All Rights Reserved. No part of this article may be reproduced or transmitted in any form or by any means, without prior permission from the author.
This post does not allow comments